Image quality is affected when the print head is clogged. You may see ink stains or lines on the paper. Fortunately, print head cleaning is a quick and simple process.
Below is a step by step guide to the printer cleaning cycle. The process takes about 5 or 10 minutes to complete.
Steps to clean the printhead
Note: The instructions here are in Windows for Canon MX920, but most printers work the same way.
1. Open Control Panel through the menu Power User or menu Start (depending on Windows version).
2. Select Hardware and Sound or Printers and Other Hardware. The option you see depends on your version of Windows.
3. Click Device and Printers or View Installed Printers or Fax Printers.
4. Find the printer and right-click it to select Printing Preferences. If your device is also a fax machine, you may see two options. Please select the option that refers to the printer.
5. Open a maintenance or cleaning option. For Canon MX920, windows Printing Preferences There are several tabs at the top – select Maintenance. Again, most printers should have a very similar set of options.
6. For Canon MX920, the first button is for cleaning the printhead. After that, you most likely have to choose which printhead to clean. It is best to choose the cleaning option all, All Colors.
7. Make sure the printer is turned on and have some paper loaded, then click Execute or StartAny option allows you to start cleaning the printhead. You may see another screen confirming that you really want to print the template.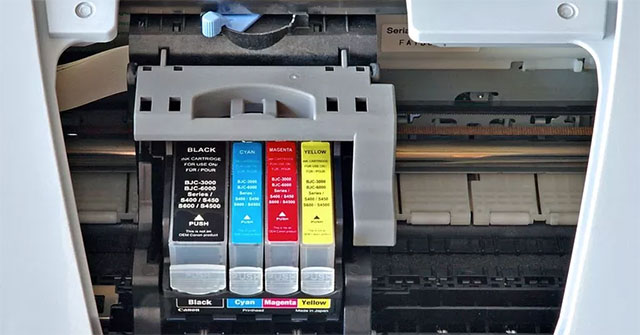 8. The printer will print a grid pattern along the top and several bars of different colors. Two images will appear on the screen so you can compare them with the printed image.
9. If the print has sharp, clear images, simply exit to finish. If the print is missing details or has stripes, press Cleaning or any other option that allows you to start the print head cleaning process on your printer.
10. After you're done, you need to repeat the whole process to make sure the cleanup is completely successful. It may take up to two cleaning times if your printhead is really clogged.
11. If after two cleanups you still get an unexpected result, there is an option Deep Cleaning (deep cleaning) on ​​some printers may help.
The steps given above are for Canon MX920 multifunction printer. If you are using a printer with menus that are not the same and you cannot find the printhead cleaning option, you should refer to the user manual on the manufacturer's website.
.