Recently, the US National Security Agency (NSA) has detected a serious security hole on Windows 10 and Microsoft has also released a patch to fix it. BKAV has also recently released a tool to help Windows 10 users check if their computer has been patched for the NSACrypt flaw.
Successfully exploiting the NSACrypt flaw, bad guys can forge digital signatures on the software, forge any legitimate software …. to steal users' information and data.
Users do not need to install but can launch BKAV's NSACrypt vulnerability checking tool to scan at: https://whitehat.vn/downloadtf/BkavNSACrypt.exe
How to use the NSACrypt testing tool of Bkav:
Step 1: Run the tool, then click the Check box. The result will tell you if the computer is vulnerable, if any operating system version is needed to patch.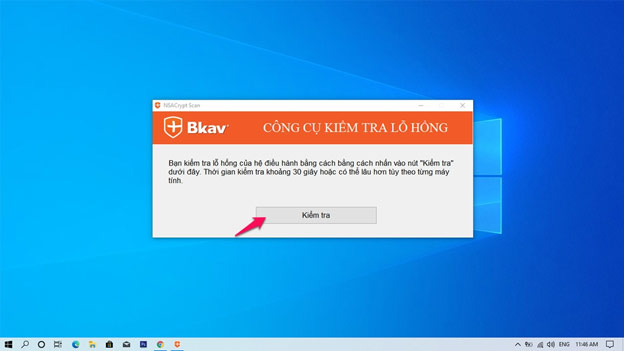 Step 2: Click Ok to select the appropriate patch and download it.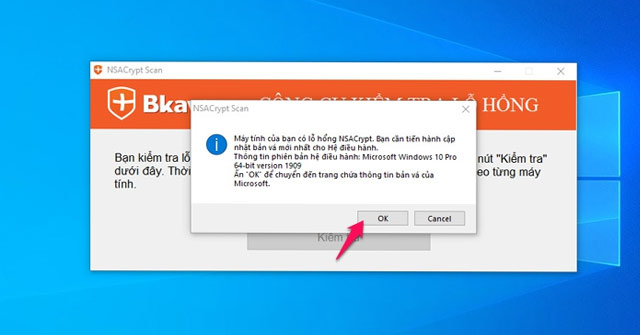 Step 3: Run the downloaded update to fix the problem.
According to information from BKAV, 23% of computers in Vietnam are using Windows 10 operating system. That is, more than 2.7 million computers are at risk of being attacked by bad guys through this serious flaw.
Therefore, users need to quickly check and install patches if any vulnerabilities exist.
Microsoft officially released Microsoft Edge Chromium on PC, Mac, iOS, Android, please download and experience
Windows 10X will be equipped with laptops, this is a real picture of Windows 10X on the ThinkPad X1 Fold
.