You want to check and schedule Youtube viewing to control the video viewing on this website for the purpose of watching the time, especially controlling the watching videos on Youtube of your children, in case you don't notice. lead to children watching too much, affecting health.
Related posts
How to watch Youtube videos on your phone without Youtube App
How to download YouTube videos with YouTube Go on Android phones
How to download and install YouTube Vanced to watch Youtube videos
How to recognize a certified Youtube HD carrier, watch HD quality Youtube video
Download youtube video with Youtube Downloader HD on your computer, laptop
Youtube is a popular video viewing platform with a huge audience. This application can be run in a web browser, or it can be run as a separate application (Youtube app). To YouTube check and timer Currently, users can only perform this feature on the App installed on the smartphone only, and the way to check and schedule YouTube is quite simple.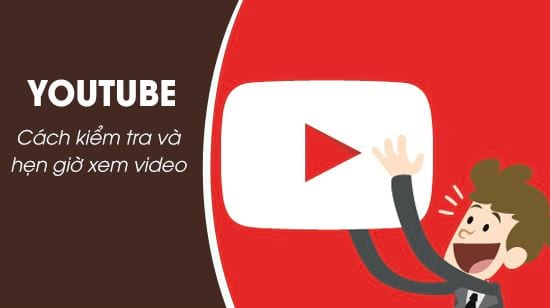 View duration and timer on Youtube on Smartphone
=> Link to download YouTube for Android


=> Link to download YouTube for iPhone


Guide to check and watch Youtube timer
Step 1: You go to the Youtube application on the phone you are using -> open it up to use.
Step 2: Next, click on the account icon in the upper right corner of the screen.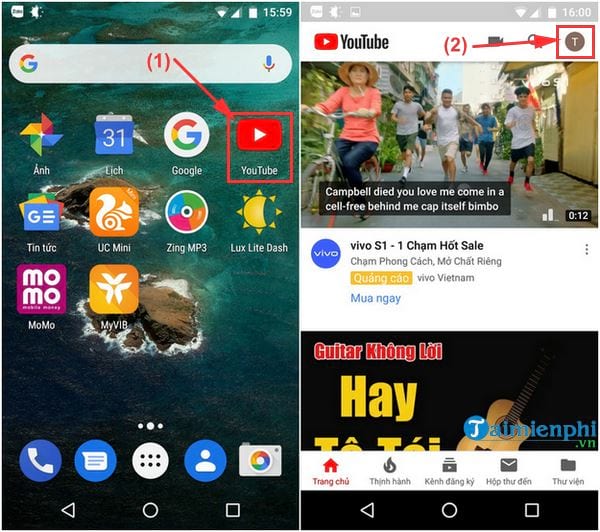 Step 3: Then you click on the item Duration watched.
Step 4: Here, you will see the display Statistics about the total time you spent on Youtube by day, by week. In addition, you can see the average daily viewing time, thereby helping you proactively adjust the viewing time.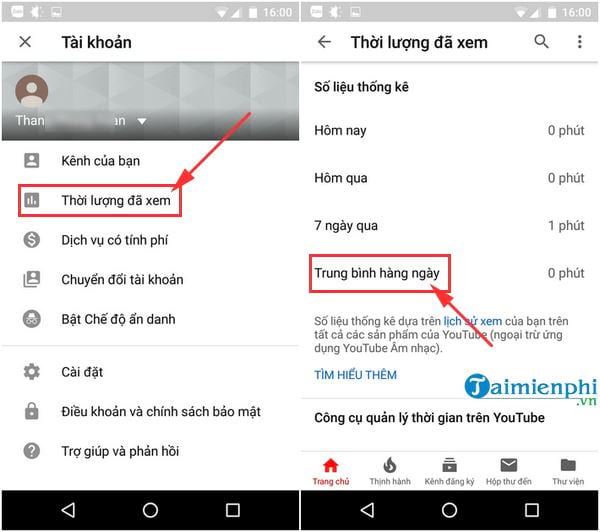 Step 5: To set a timer to access Youtube, you add by: Swipe the screen down -> then click on the item Remind me to take a break or Remind me to stop watching.
Step 6: Then you set the number of hours and minutes you want -> then press Accomplished.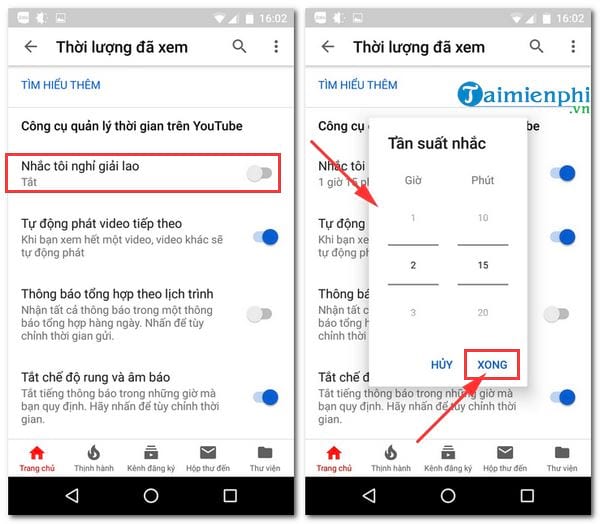 After completing step 6, you have just finished YouTube check and timer on the phone. The steps for you to perform are too simple, right. Hopefully after this article, you will be somewhat assured in controlling YouTube videos on your phone, avoiding your children, even watching too much yourself, affecting your health.
In addition, if your children or others are allowed to use Youtube on your computer by yourself, you can easily control the viewing time on Youtube by Windows 10 computer shutdown timer, then the computer in use will automatically turn off when it reaches the scheduled time, and of course computer users will actively know that watching video on the computer is finished, and you will not lose time. turn off the computer by itself or have to remind the user to turn it off when the time to turn on the device has expired.
https://thuthuat.taimienphi.vn/cach-kiem-tra-va-hen-gio-xem-youtube-51493n.aspx
If you do not have much time to watch Youtube videos, download Youtube videos to your computer and watch them with many other supporting software and tools.
.