Learning how to transform image colors on Fotor will help you transform and master one of the best image editing tools out there. What is better than when you can create pictures that make others admire.
Related posts
Summary of keyboard shortcuts on the Paint tool
Smooth skin on photos with PicsArt in computers, Windows 10 laptops
Top 10 best photo collage software 2017 on PC, iPhone, Android
How to save photos in Photoshop online
How to convert black and white photos to color online
Fotor is a cross-platform professional photo editing service that users love. The advantage of Fotor compared to many other software like Photoshop or Photoscape is that you can edit photos with Fotor simply and professionally without worrying about the support platform limitation.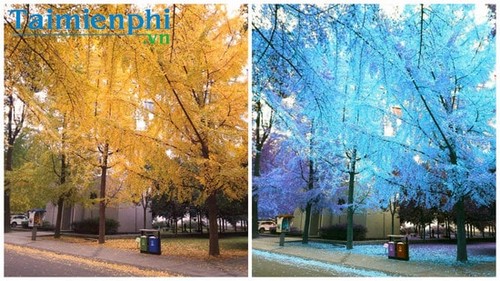 As is well known, colors play an important role in creating the emotion of the photo. Cold tones feel sad while warm tones evoke aura and a hint of intensity in the image. Therefore, if you can adjust the harmonious tones and the right purpose, you can create a very great photo.
In this tutorial of ElectrodealPro, we will show you how to most effectively combine colors and tones to create your own effect and style.
Download Fotor for PC: Download Fotor
Download Fotor for Android: Download Fotor for Android
Download Fotor for iPhone: Download Fotor for iPhone
Change colors, styles for images on Fotor
Step 1: After opening the Fotor app, choose the function Edit and keep hitting custom Curves in the control panel on the left side.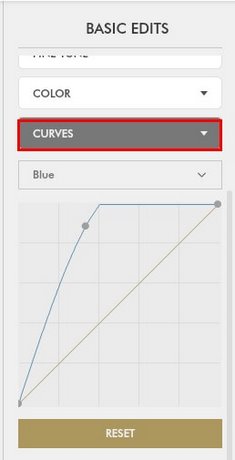 Step 2: Here, Fotor offers RGB (Red, Green, Blue) color groups popular in image editing. Besides, you can also choose your own 3 colors including Red (red), Blue (blue) and Green (green) for photo editing.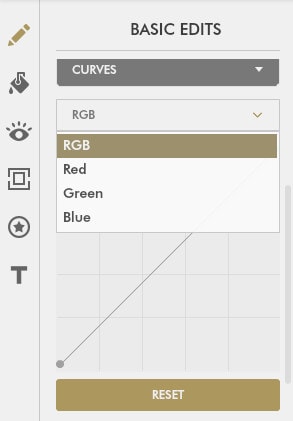 Step 3: Drag and drop the color chart bar to start animate the image.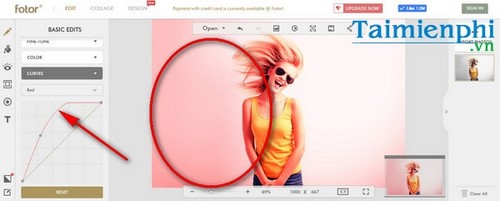 Note:
– For red: When dragged towards the left hand, the image will be more warm tones, particularly red. Meanwhile, if dragged to the right, the color of the image will gradually fall to cool tones.
– For blue color: When dragged to the left, cool tone (blue) is displayed. If pulled backwards, the image colors will be more warm tones (yellow).
– For green: Dragging the bar to the left will be a cool (green) color and a warm (purple) tone to the right.
– For RGB colors: When pulled to the right hand will be white and black on the opposite side. These are two intermediate colors, so they have no effect on the image.
Some images illustrate changes if different tones are applied: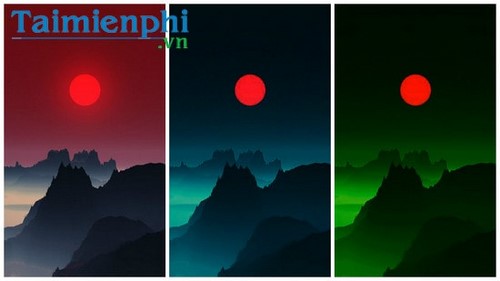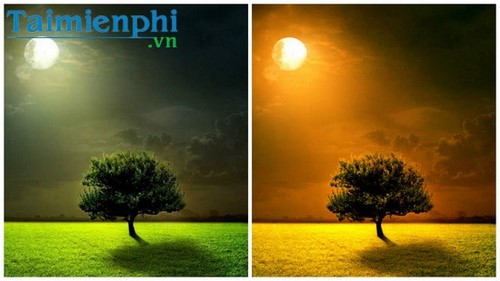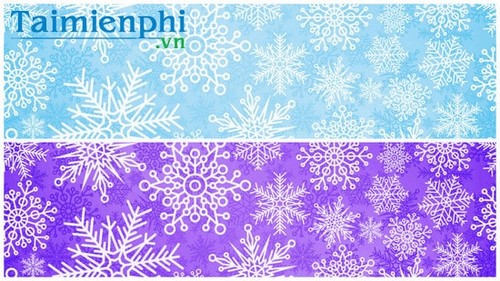 However, keep in mind that the most impressive photos sometimes come from incredibly simple, yet subtle colors. If you have bad photos for some reason, Fotor can be your lifesaver if you want to look fresher.
In addition to photo and color editing features, Fotor is also a professional tool in creating photo frames, frames, simpler than Collage photos into the frame with Fotor just through a few taps with the built-in toolkit described by quite detailed icons.
https://thuthuat.taimienphi.vn/cach-doi-mau-sac-phong-cach-hinh-anh-tren-fotor-7697n.aspx
There are also some photo collage features that are quite similar to Fotor, the PhotoScape app. You can learn how to edit and edit images professionally with PhotoScape through ElectrodealPro's articles to improve your ability and experience with this job that requires quite a lot of creativity.
.