There are many effects applied to text when presenting on PowerPoint slides that users can choose to use accordingly. One of them is the blur effect shown in the slide. When you present a lot of content, we can blur the content presented to focus on the content being presented. Old content still appears on the slide, but does not affect the new content that viewers can still follow. The following article will guide you how to create text blur effect displayed in PowerPoint.
Instructions to fade text appear in PowerPoint
Step 1:
At the content we want to create an effect, we highlight and then add Animation tab. Then we will choose Appear effect.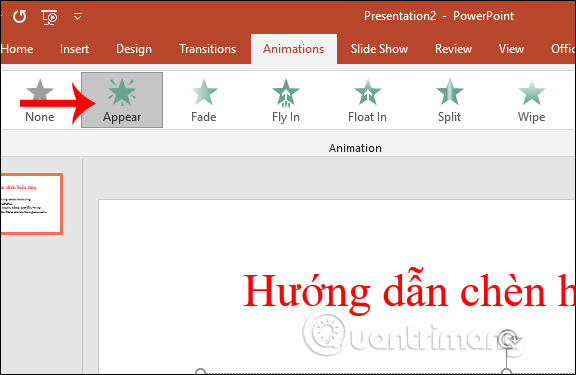 Step 2:
Next to us Add Appear effects to the remaining content. Then click Animation Pane on the PowerPoint ribbon bar.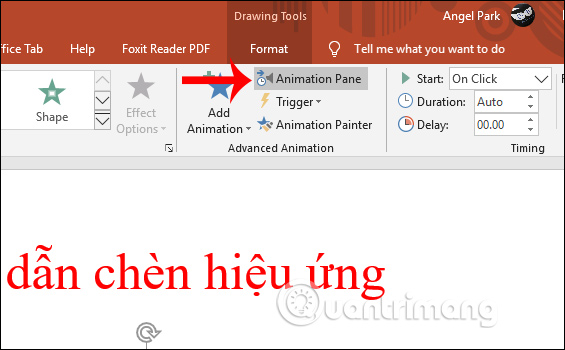 Step 3:
In the Animation Pane box below, press the Ctrl key already Click on each animation effect used. Click on it descending triangle then select Effect Options.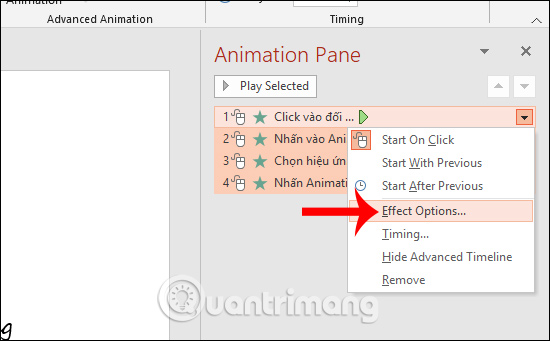 Step 4:
Appear dialog interface appears, click Effect tab. At the section After animation click on Drop down triangle icon already choose gray Or click More Colors to find more colors. Prioritize choosing a color similar to the slide background currently in use. Finally click OK.
Finally, we see how the presentation slides.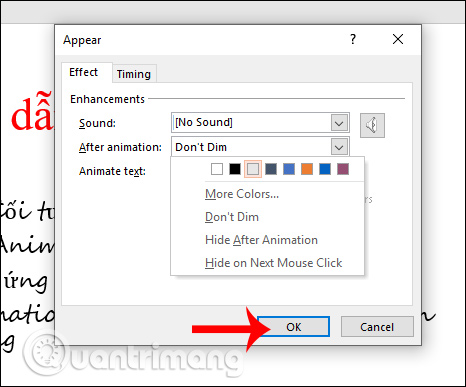 See more:
How to create text effects in PowerPoint
How to create font color changing effects in PowerPoint
How to create typewriting effects in PowerPoint
How to create handwritting PowerPoint text effects
I wish you successful implementation!
.