When you text on Facebook Messenger computers in public places like offices, it can be very easy for people to eavesdrop on messages. If so, we can use the Protect Message utility to hide the message content on Messenger, by being very interesting like reversing the message or blurring the message content. In addition, the utility also has many options to hide other details in the messaging interface on Messenger. The following article will guide you how to hide messages on Facebook Messenger.
Instructions to avoid being peeked into Messenger messages
Step 1:
We download the Protect Message utility for the browser by following the link below.
Download the Protect Message Chrome extension
The results we will see The message content is reversed as shown below. Extensions are constantly working on Chrome, and when we don't hover over the content, the text is reversed. To view the content, just hover over the Messenger interface.
Note that the Messenger chat list on the left will also be reversed and separate from the content. So if you want to see the right chat list section on the left, you need to hover on that part.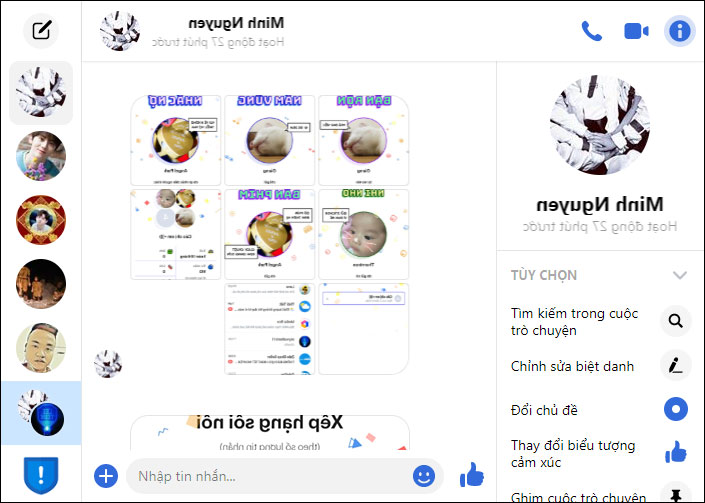 Step 2:
In addition to reversing text, you can Blur message content. Click on it utility icon already Choose Blur to obscure chats. The result of the chat is dimmed as shown below.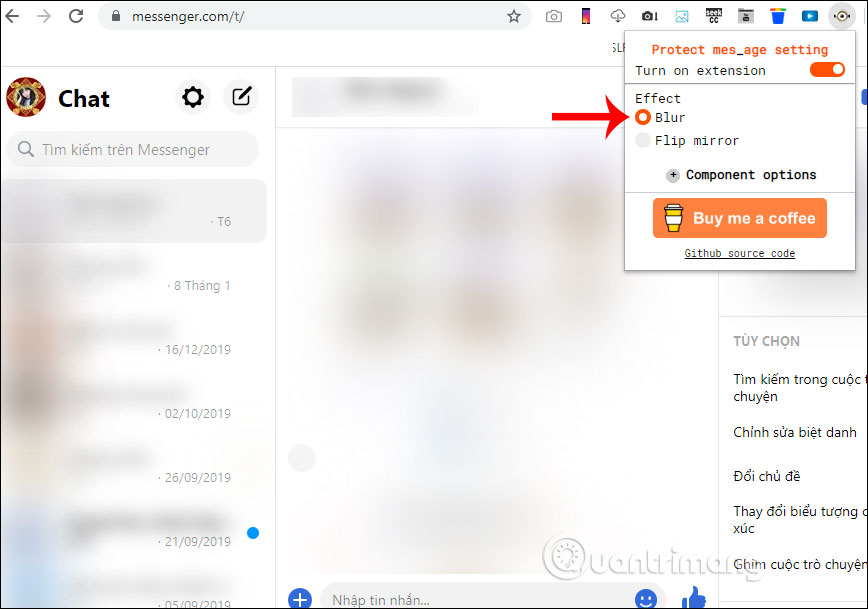 Step 3:
Also when clicked on Component Options will see many other options to protect accounts.
Avatar: Blur or turn over the avatar of the account that sent you the message.
Name: Blur or reverse the name of the message account for you when selected.
Message: Blur or rewrite the message sent to you when selected.
Other: Blur or flip the images and videos you receive in the message when selecting.
If you want to hide any content, just slide the circle button to the right is okay.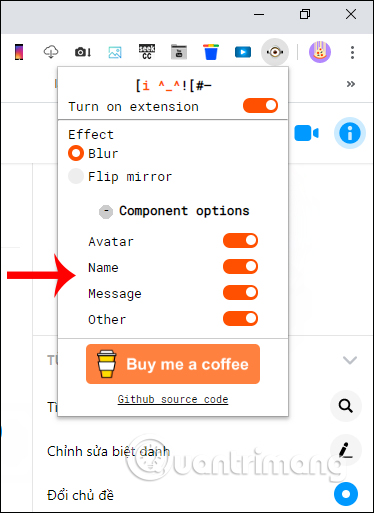 Step 4:
To turn off the Protect Message utility does not work in the browser, we will Turn off the Turn on Extension mode of the utility.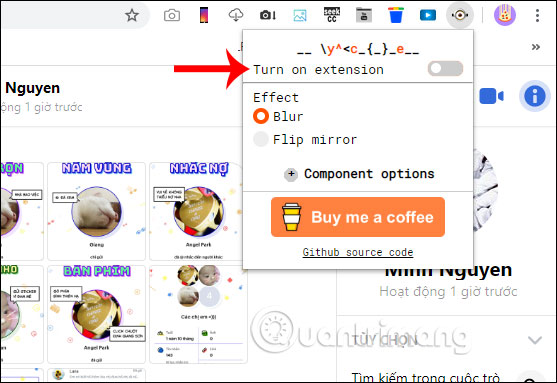 See more:
How to "track" hidden messages in Facebok Messenger
How to disable / hide Facebook nick even when online
How to send self-destruct messages, private messages on Facebook Messenger
How to recover messages on Facebook Messenger
I wish you successful implementation!
.