I use Unikey to type Vietnamese when chatting with friends or composing documents. However, every time I restart the computer, I have to open Unikey which takes time
Related posts
How to turn off Unikey starting with the computer
Install Unikey to start up with your computer
How to enable Unikey with Windows as an administrator
How to handle the error "A previous instance of Unikey is already running" cannot open Unikey
What is Unikey software and how to use it?
So is there a way for Unikey to run itself when starting the computer or not? Because I also do not know much about computers, software.
Reply
Hello, Unikey is one of the best Vietnamese typing support software today. In addition to Unikey, there are many other software such as GoTiengViet or Vietkey. Like many other programs, Unikey also has a function that automatically runs when starting Windows. You can follow the instructions below
Step 1: You turn on Unikey interface -> Select Extend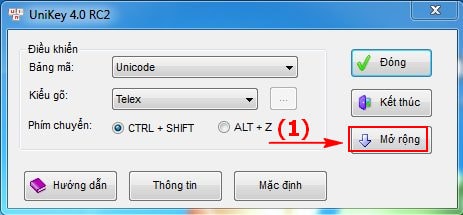 -> Check the box Start with Windows -> Then click Closed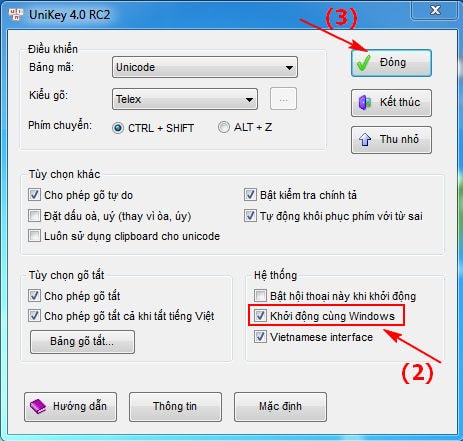 https://thuthuat.taimienphi.vn/cach-de-unikey-tu-dong-chay-khi-khoi-dong-may-tinh-qa-4868n.aspx
So from the next time, every time you start Windows, Unikey will automatically run
.