Using Google services is an obvious fact in today's technology life. However, you want to protect your privacy as much as possible. Google provides all services for free by collecting your data and selling it to advertisers. Of course, Google says the data collection is to improve the user experience with its apps. That's right, as it can make it easier for you to crawl the user to find a restaurant or select a previous search query.
But there is some controversy over how Google collects user data – according to the Associated Press report. Even if you're off Location History, Google continues to collect location data. In fact, Quantrimang.com showed you how to actually prevent Google from tracking your location.
If you're interested in tracking, you can go to Google's activity control settings and turn off all tracking. However, doing so prevents many useful features in some Google apps, such as Google Maps.
But now the search engine giant appears to be taking steps to make it easier for users to control privacy settings. Google has announced new controls that allow you to automatically delete your location history and web activity data. This is a type of middleware service that allows you to use location and activity tracking services to unleash your app's full potential and let data be deleted automatically after a set amount of time.
Automatically delete Google activity data and location history
You can turn on auto erase using any device with Chrome. First, we will look at how to set up this feature using your phone. Go Google Activity Controls and click Manage Activity in section Web & Activity. You can then choose to automatically delete activity after 3 or 18 months and then confirm the action.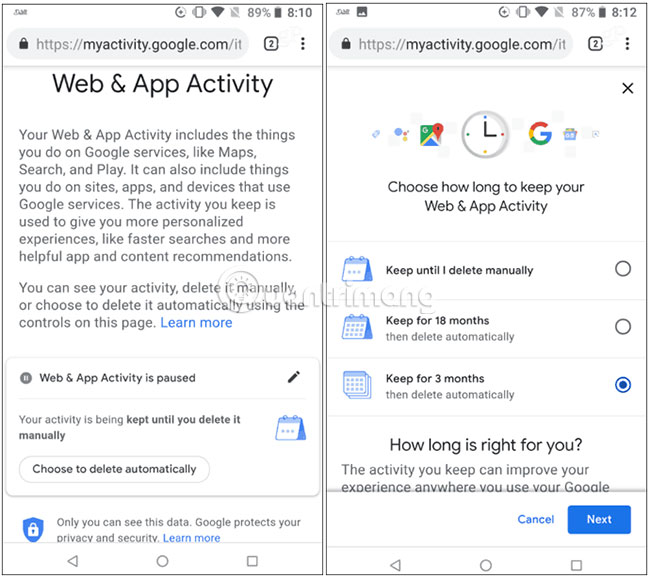 You can also set up automatic deletion using a browser on your computer. Go Google Account Activity Control (login if you haven't done this already) and click the link Manage Activity in Web & App Activity.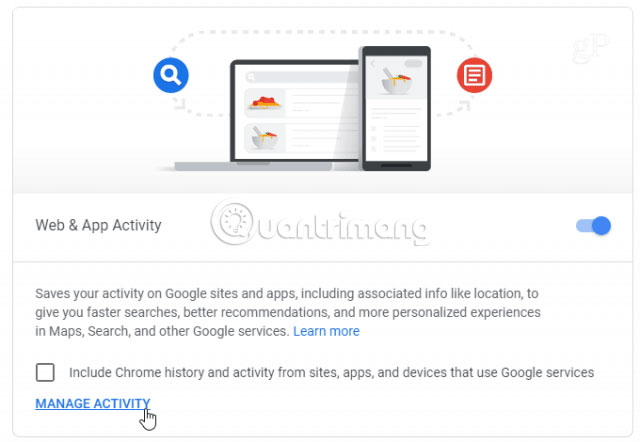 Next, click the button Choose to delete automatically.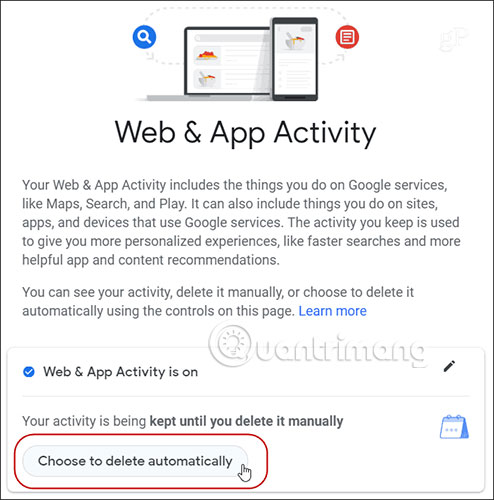 Then choose the amount of time you want the data to be deleted automatically and confirm.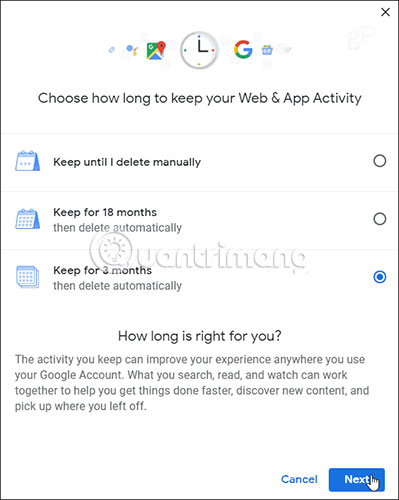 Note that while in this setting, you can press the switch Pause to turn off the collection completely. And you can watch other collected activities like Voice & Audio, YouTube Watch and Search History, etc .. You can still go into each section and delete the information yourself.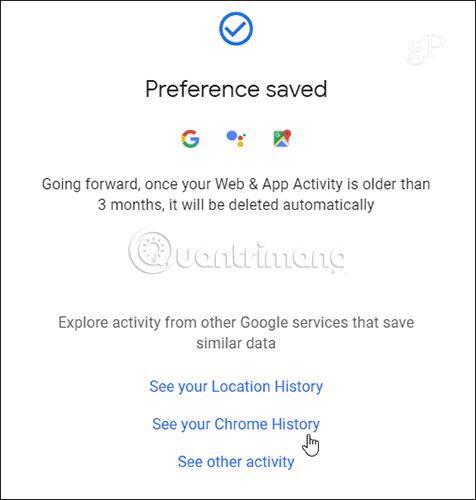 This is a useful tool and increases peace of mind for some users. Users also want to see Google add the ability to automatically remove other activities it collects.
But remember, even though your location and activity are removed from the activity control center, there is still a backup of the data on a server somewhere. Great technology devices are always watching us. There is no way to completely deal with this, but there are ways to prevent continuous monitoring from occurring.
Also, the final reminder regarding privacy and security is to make sure you have two-factor authentication enabled for every app and service that offers this feature. This tool adds an extra layer of security to all of the online services you use.
Hope you are succesful.
.