To make a good video, we need to go through a lot of stages including adjusting the sound. With audio tuning instructions by Camtasia Studio will help you to reduce the hassle and most of all, easy to use.

Related posts
How to separate audio from video with Camtasia Studio
How to use Camtasia Studio to record videos and take screenshots
Stamp Videos with Camtasia Studio, insert Watermark
Fix Error Code 0x88880001 Unknown Error on Camtasia
How to install Camtasia Studio 9, 8, screen video recording software
Camtasia Studio is software that you can do a lot of things including audio tuning with Camtasia Studio. Although it is not a software specializing in audio, there are operations such as cutting, merging or removing audio from the video Camtasia Studio Absolutely fine.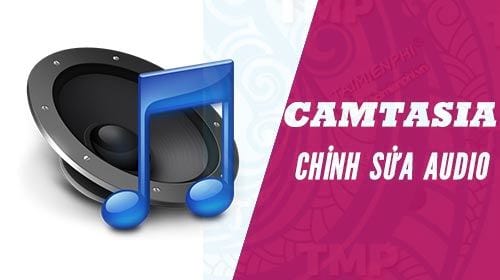 The most important thing is that when you use Camtasia Studio to record videos, capture screenshots or edit audio, it is simple and easy to use. These tasks are optimized so that new users or not know much about computers can use Camtasia Studio video recording and much more.
How to adjust sound with Camtasia Studio
In today's article we will learn about a pretty important part of the video editing process that is editing audio with Camtasia Studio.
First let's learn the video editing tools in Camtasia Studio are in the Audio Effect section.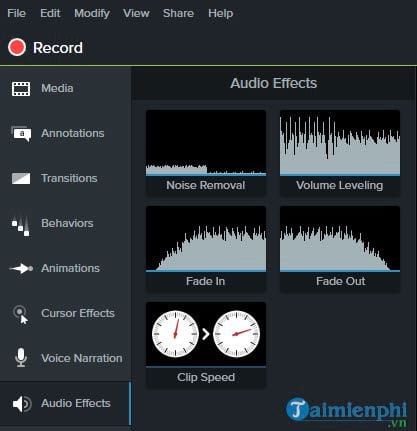 – Noise Removal: Eliminate background noise, video noise.
– Volume Leveling: Increase volume for all selected videos.
– Fade in: Bigger sound effects, increase volume from small to loud.
– Fade Out: Sound effects fade, reduce volume from loud to nothing.
– Clip Speed: Speed ​​up audio, apply to videos.
Step 1: And to add these effects we just need to select the video with music, or select music directly and then right click Effect and choose add to Selected Media.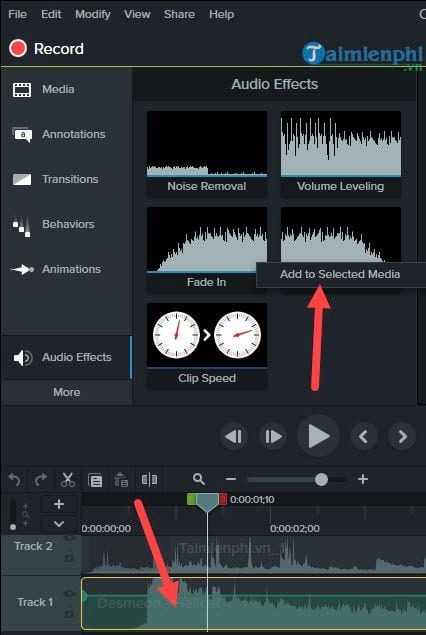 Step 2: If you choose Fade in good Fade out a blue dot will appear, this is called Audio Point, which allows you to customize the volume up or down as you like.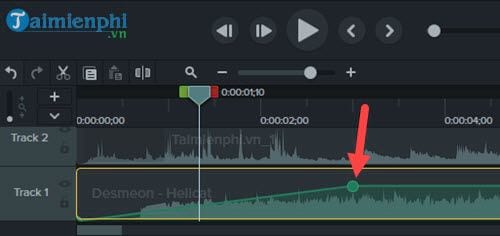 Of course, including the time to increase and decrease the volume, Audio Point can do it.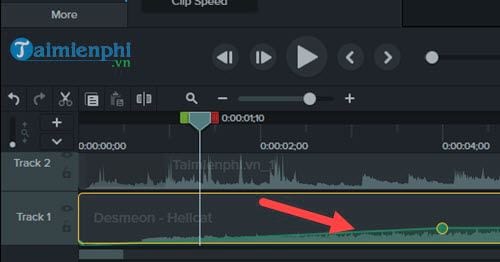 Step 3: If you want to add Audio Point to adjust the volume for many different segments, just click on the audio file in the desired position and select Add Audio Point is done.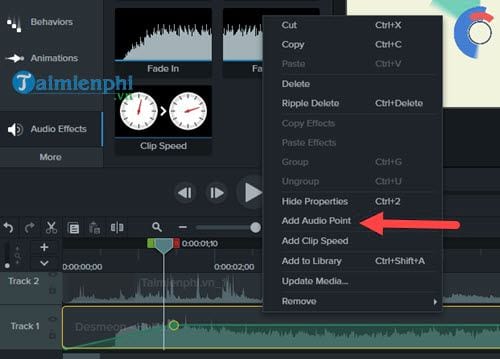 The results will be as shown below if you add 3 to 4 Audio Points and edit the volume up or down as you like.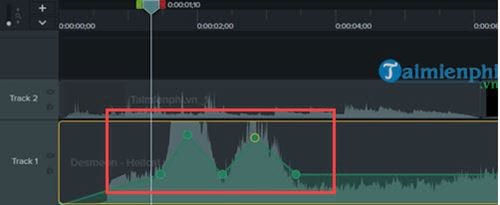 Step 4: To interrupt audio for a segment, you must select start and end points by zoning as shown below.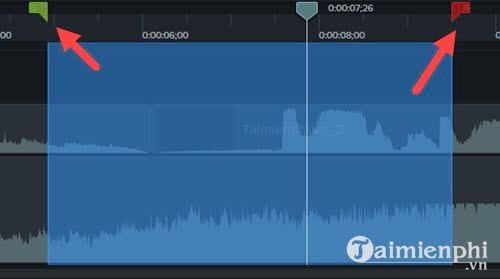 Then right click on the selected paragraph and click Silence Audio.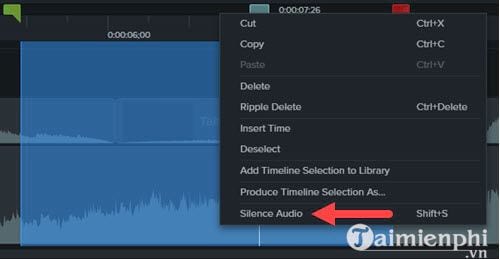 As a result, you will see a blank segment with no sound.

Step 5: If you want to make the sound fast or slow, use it Clip Speed.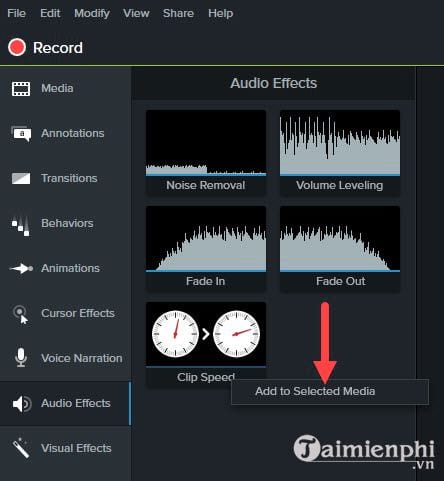 Step 6: After the add will see a small line displayed in the sound default is 1.00x (normal speed)

To make the clip run faster or the sound faster you just drag it to smaller, this is also the sound correction technique using Camtasia Studio that many people apply when making video.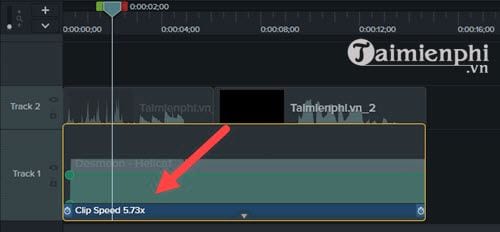 Step 7: So in case we want to have many sound clips with many different effects, why, very simple because in the way of adjusting audio with Camtasia Studio also has that. Simply bottle it out into several segments by dragging the arrow to the position you want to cut and clicking on the cut icon.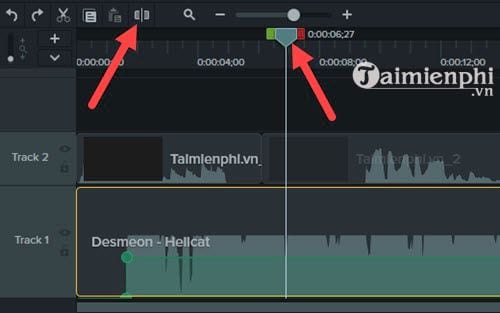 Don't forget to cut the starting point, you have to cut the end point to get a complete separate paragraph.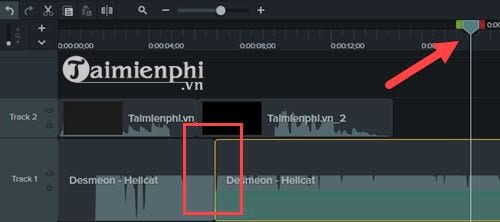 Step 8: Here you can choose to adjust the sound with Camtasia Studio with this segment without affecting the other clips.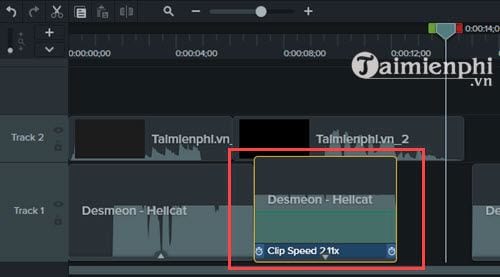 As shown below we can edit many paragraphs with different effects. An advantage of segmenting into segments will help you adjust the sound more effectively, better mix different audio effects.
https://thuthuat.taimienphi.vn/cach-chinh-am-thanh-bang-camtasia-studio-29128n.aspx
Above are instructions for adjusting audio with Camtasia Studio, a basic guide in using audio in Camtasia Studio and do not forget to follow the articles about Camtasia Studio by ElectrodealPro. Camtasia Studio is also one of the top effective video merging software, you can easily merge 2 videos into 1 thanks to Camtasia Studio, for details, you can refer to the combine 2 videos into 1 by Camtasia Studio here
.