How big is the difference between the 8G and 16GB memory configurations of Apple's new MacBook with M1 processor?
2020-11-24 15:08:07
16 likes
34 Favorites
52 reviews

This article is authorized and released by Fast Technology, the original title: Experience Super Windows! Apple M1 processor: What is the difference between 8 and 16GB memory? The content of the article only represents the author's point of view and has nothing to do with this stand. Please do not reprint without permission.
Now, a foreign blogger made an interesting video, mainly to compare the impact of different memory sizes on the Apple M1 processor.
Before starting the test, the blogger found two new MacBook Pros, both of which are equipped with M1 processors, but the difference is that one model has built-in 8GB of memory, and the other model has 16GB of memory, and the test also wants to see Look at the difference in performance under different memory sizes. After all, the price difference between the Bank of China version is 1,500 yuan, and see which one is more worthwhile.
I have to say that in the test session, the memory size gap is mainly reflected in the 8K RAW R3D to 4K conversion. Obviously, the larger memory is faster. The 16GB version takes only 5.59 seconds to complete (the time is the same as the 2019 16-inch Core i9 with 32GB of memory. The MBP version is equivalent), while the 8GB version takes twice as much time as 13.57 seconds.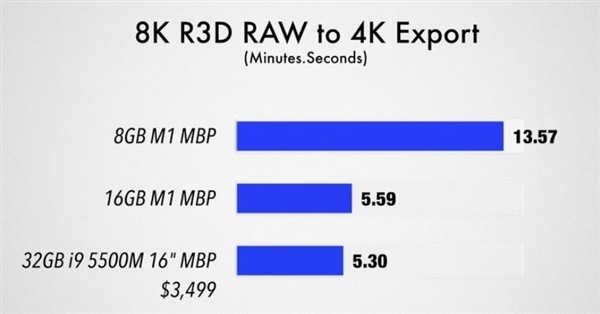 In the Lightroom Classic RAW export test, the gap between the 8GB version and the 16GB version may not be so obvious. The corresponding ones are 3 seconds and 2.43 seconds. The 16GB version exceeds the score of the 2020 27-inch iMac, which is 2.5 seconds.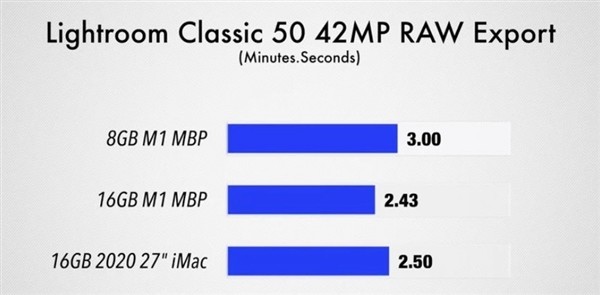 In addition, in the Max Tech Xcode benchmark test that simulates compiled code, the 16GB model scored 122 points, while the 8GB model scored 136 points (the lower the score, the better).
After a simple test,The blogger's conclusion is that the gap between the 8GB and 16GB new MBP is not so obvious.If you don't need to buy 16GB for daily use, and if you need to have higher requirements for a notebook and also do some large-scale work such as videos, then 16GB is the best choice.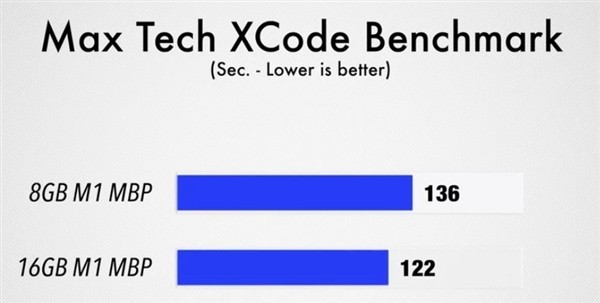 In addition, in the actual test, the new MacBook series with 8GB memory equipped with M1 can quickly open one or all applications without any feeling of lag. This is beyond the experience of all Windows system terminals.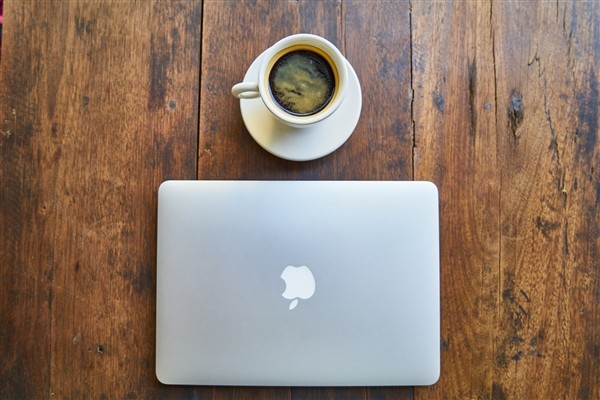 Unauthorized, no reprint

.