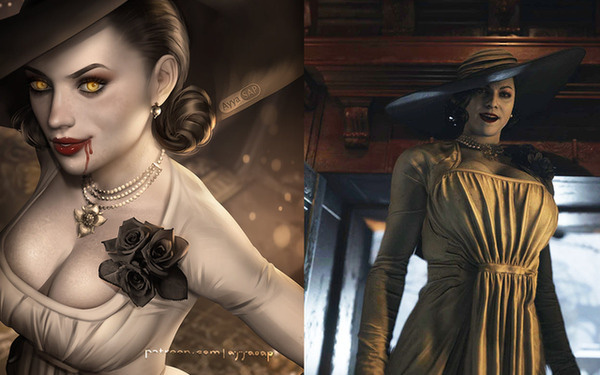 Before Resident Evil 8 was released, we reported that Resident Evil 7 was heavily censored even though there were two versions under 18 years old and over 18 years old (Readers can refer here).
Resident Evil 8 (hereinafter referred to as RE8) is no exception. Similar to season 7, RE8 also has CERO D (17 years old and older) and CERO Z (18+) versions.
Recently, a YouTuber named Bear Gaming Asia compared the differences between the CERO D version and the global version. Thanks to this comparison, it can be seen that in the eyes of Japanese gamers, Ethan's journey is much less painful.
More specifically, in one of the early segments of the game, the character Ethan was bitten by the Lycan monster, causing him to cut two fingers. However, in the Japanese version, Ethan was only slightly scratched, which also caused the scene where he shivered from the injury was also cut.
In another memorable segment, when Ethan is ambushed by Lady Dimitrescu, if the global version shows Ethan having his right arm amputated, the Japanese version only leaves him with a scar on his wrist. This made the scene absurd because Dimitrescu's razor-sharp claws cut through Ethan's wrist like the global version.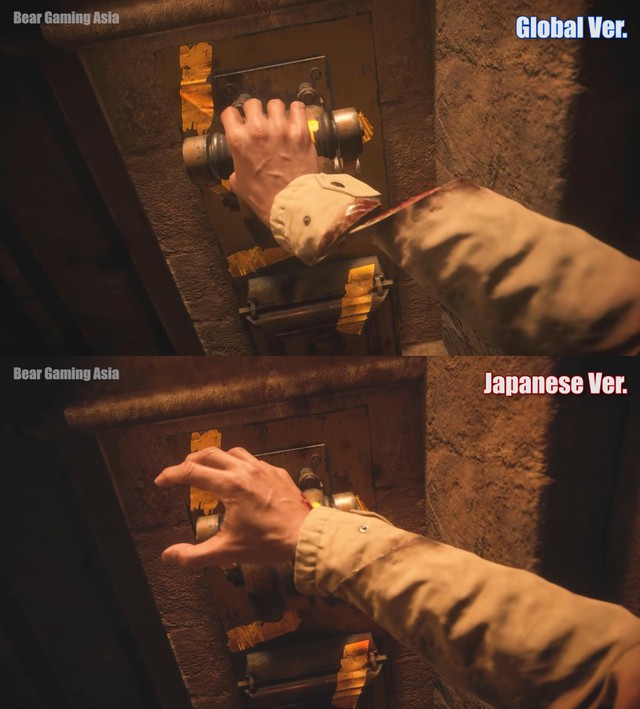 This is of course not all the difference of the CERO D version compared to the whole world. Even so, through these differences, it can be seen that the game has lost some realism to be able to pass strict censorship.