If you want to own a smartphone, a tablet or an elegant smart watch, then this is the opportunity. This weekend, CellphoneS retail system will "please" you with 3 extremely discounted products.
Specific information for hot sale weekend for each discount product as follows:
Xiaomi Mi 9 SE
Listed price: 8.49 million dong.
HOT SALE price in Hanoi: 7.29 million, in Ho Chi Minh City: 7.39 million.
Time: From 5/7 – 7/7.
Xiaomi Mi 9 SE possesses a very modern and attractive design, which is the screen overflow, edge on integrated notch water droplets compact, inside the camera contains selfie. In particular, the device does not come with a fingerprint sensor on the back that integrates underneath the screen, which makes Xiaomi Mi 9 SE more refined and attractive to users.
On the back, the device has a 3-megapixel camera that includes a 48MP main sensor, and two extra sensors for ultra-wide angle and telephone that are 13MP and 8MP.
The back of the device also makes you "admiring" when covered with polished tempered glass, eye-catching color change effect, sparkling under sunlight.
In terms of power configuration, Xiaomi Mi 9 SE is also focused on internal performance, so that the powerful Snapdragon 712 chip integrator with 6GB RAM, 64GB internal memory, ensure you battle games, multi any other task or task.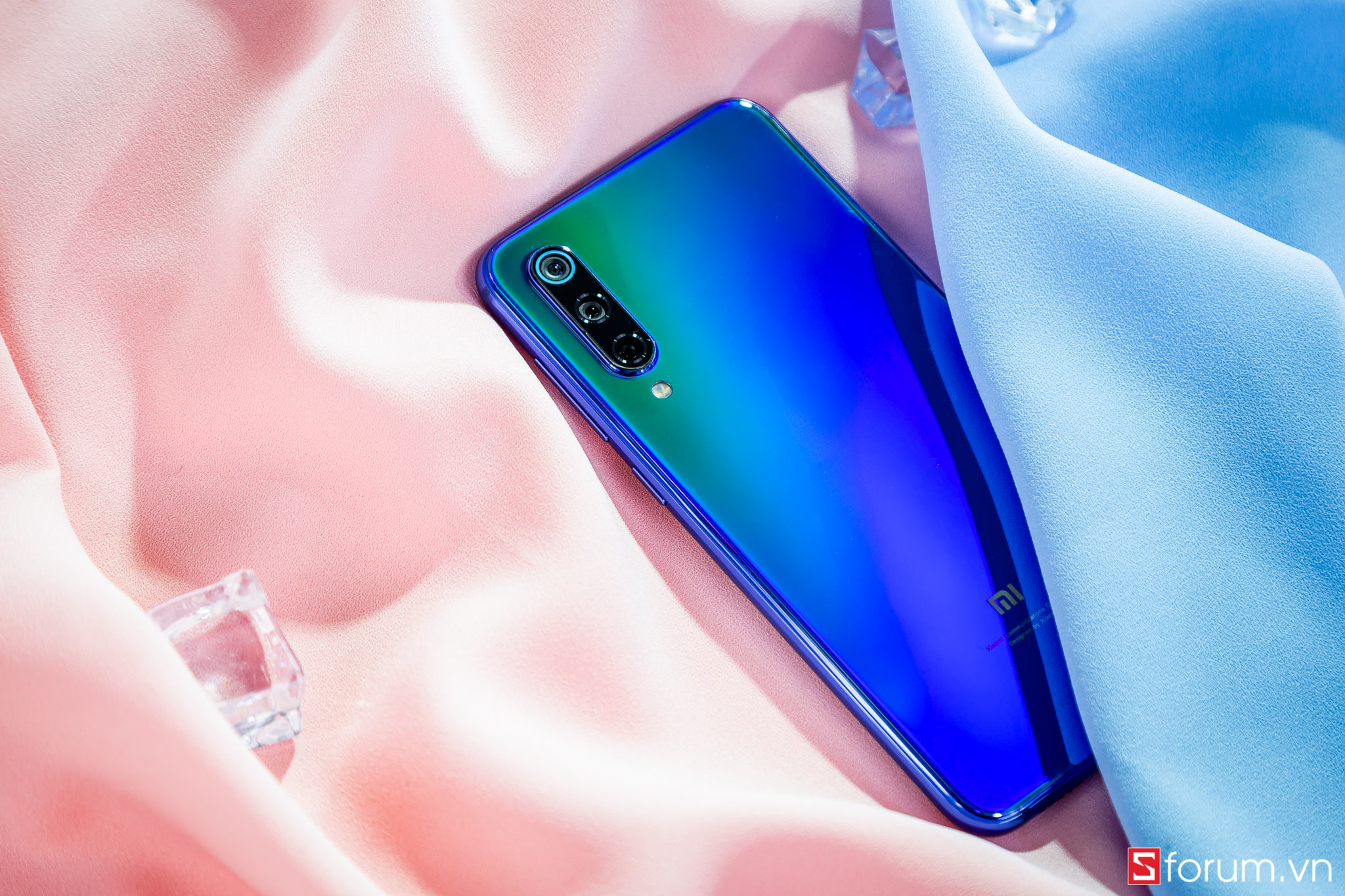 Finally, Xiaomi Mi 9 SE also comes with a spacious 5.97-inch AMOLED screen for watching movies, 3,070 mAh battery, making you comfortable to use for a long time, supporting both fast and convenient 18W charger for user.
BUY XIAOMI MI 9 SE SHOCK PRICE
Samsung Galaxy Tab S5E T725 tablet (2019)
Listed price: 12.49 million.
HOT SALE price in Hanoi: 7.69 million, in Ho Chi Minh City: 7.79 million VND.
Time: From 5/7 – 8/7.
Need a tablet for work, flexibility and elegance? So Samsung Galaxy Tab S5E T725 (2019) will be the choice for you this weekend, especially when the machine is being discounted nearly 5 million VND.
The Samsung Galaxy Tab S5E T725 (2019) is attractive because of its high-end metallic casing, the ultra-thin edge of the screen and the thickness of the device is only 5.5 mm, weighs just over 400g. The details make the machine very elegant, easy to pocket, handle during the move or presentation without fatigue.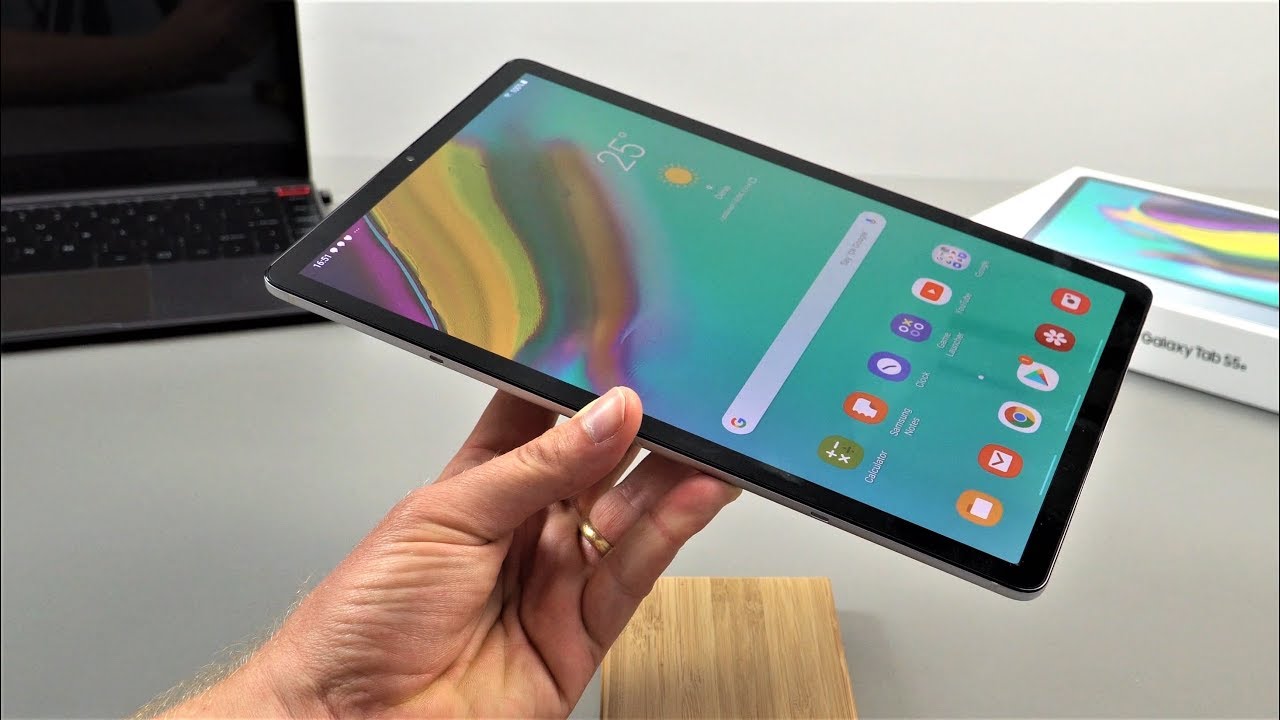 Galaxy Tab S5E T725 (2019) is also known as a tablet form for business people who own a sharp screen, lively Dolby Atmos surround sound system. It also comes with a fingerprint sensor integrated in the power button, battery life of up to 15 hours and especially integrated SIM slot, helping you work online wherever you are without worrying about roaming.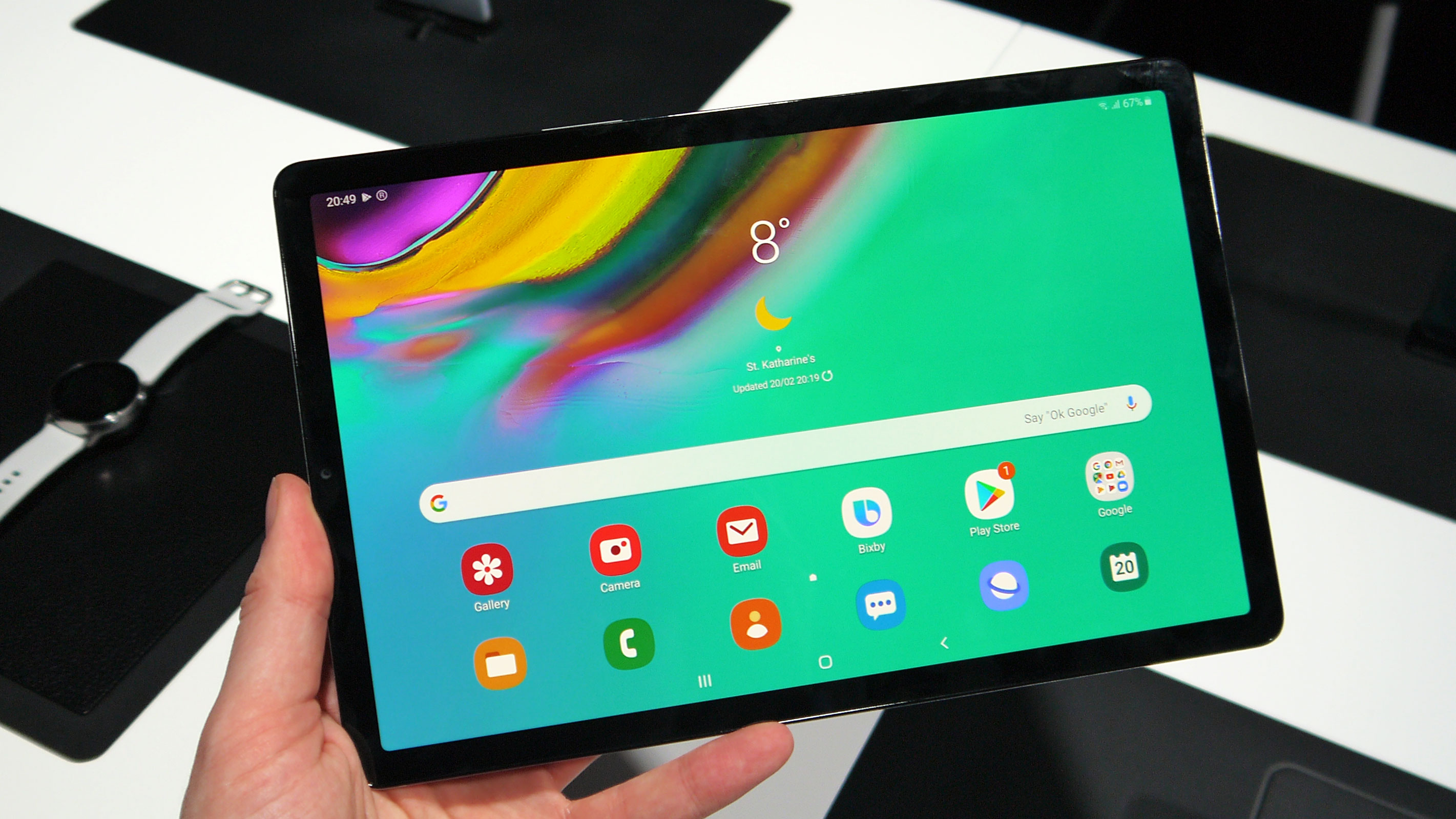 In terms of configuration, the Galaxy Tab S5E T725 (2019) is equipped with a 10.5-inch AMOLED screen with sharp 2K resolution, a powerful Snapdragon 670 chip, 4GB of RAM and 64GB of internal memory but can be expanded via microSD slot .
The device also has an 8MP front camera, 13MP rear camera and a large capacity battery, up to 7,040 mAh.
MAKE BUY GALAXY TAB S5E ATTRACTIVE PRICE
Galaxy Watch Active Silver smart watch SM-R500
Listed price: 5.49 million dong.
HOT PRICE SALE: 3.89 million, in Ho Chi Minh City and Hanoi.
Time: From 5/7 – 7/7.
Smart watches are the current trend of young people, because it not only displays time like traditional watches, but is also "smart" with operating system integration, helping you in the process of training, monitor heart rate, sleep, phone connection, display notification, timer …
Therefore, if you want to buy a smart watch, the Galaxy Watch Active Silver SM-R500 will be a good choice, because it is being attractive promotion this weekend.
Not only that, Galaxy Watch Active also owns elegant and compact design with 1.1 inch wide round AMOLED screen, 360 x 360 px resolution to help you comfortably see information even when standing in the sunshine. In particular, the highlight of Galaxy Watch Active is the ability to Always On Display, the watch face will always display the time and information that you can check at all times.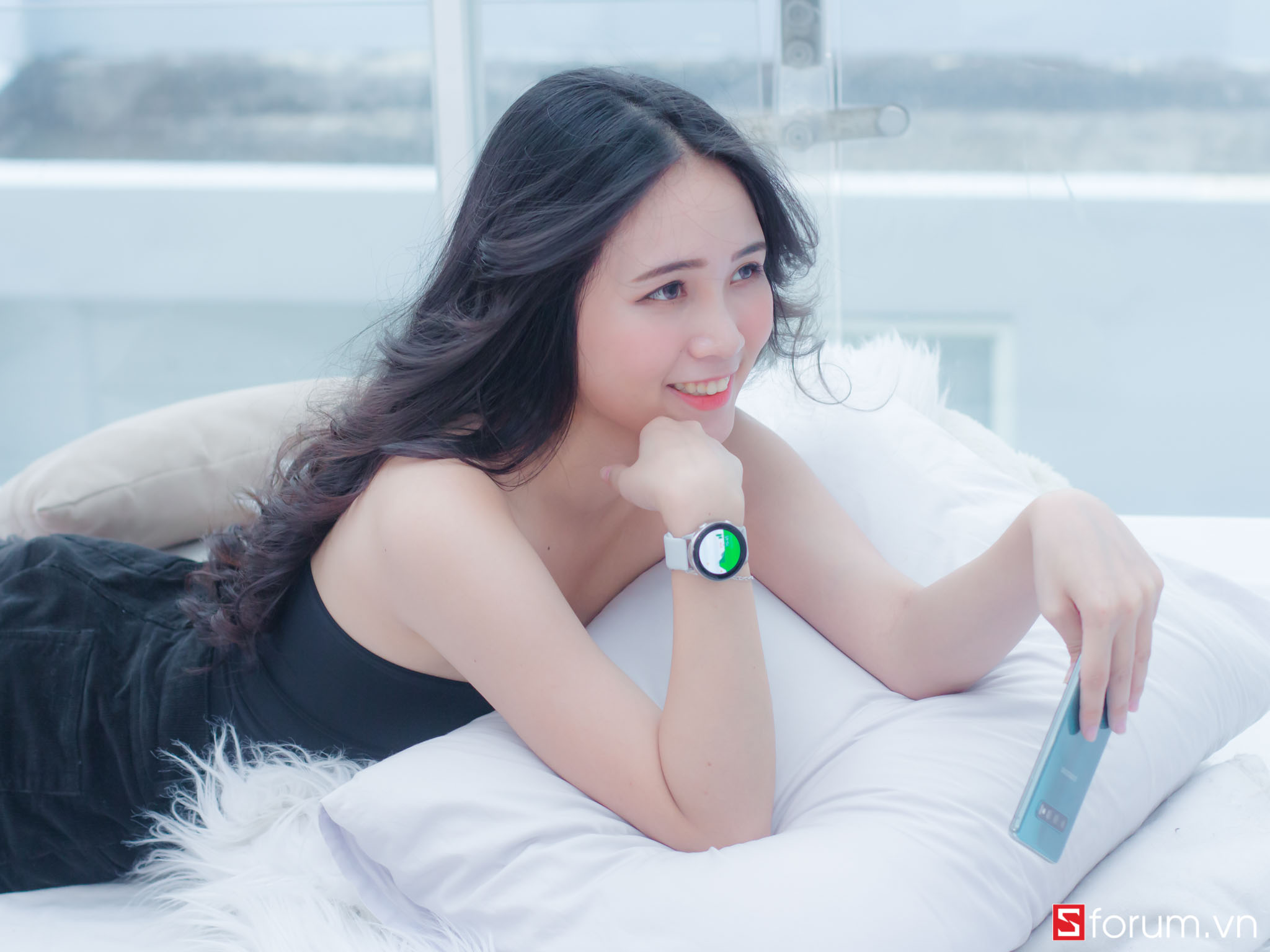 In terms of configuration, Galaxy Watch Active is equipped with Exynos 9110 dual-core processor, with 4GB of internal memory and 768MB of RAM. The above parameters make this smartwatch work very smoothly, responding almost immediately. In terms of connectivity, besides the blood pressure sensors, heart rate, acceleration, Bluetooth 4.2, Galaxy Watch Active also comes with NFC.
Galaxy Watch Active owns a 270mAh battery. Users can use Galaxy Watch Active for 4 days, in case the device always connects Bluetooth to a smartphone. In case of not using Bluetooth, but only performing health measurement functions, watching normal hours, the clock can stay up to 7 days to recharge.
Samsung's latest smartwatch is also equipped with Qi wireless charger on the back, making wireless charging more convenient.
In addition to the Silver color version, two other color versions are also discounted during this period. Model Galaxy Watch Active Gold and Black also discounted from 5.49 million VND 4.19 million,.
BUY GALAXY WATCH ACTIVE GOOD PRICE
In addition to the above incentives, from July 1 to September 30, customers who buy CellphoneS products will receive an additional 5% discount, up to VND 500,000 on the payment bill via VNPAY-QR (except for scratch and electricity cards) country).


F&F