Smart watches with traditional designs are the trend of modern youth. Not only does it work to see the time, it also supports measuring heart rate, sleep monitoring, number of steps, user training. Galaxy Watch Active is also one of such watches.
The good news is that this weekend, Galaxy Watch Active will get a discount on "floor collapses", and this time it's all colors. Specific information is as follows:
Time: From July 19 to July 21.
Selling price only: 4.19 million VND.
Note: From July 1 to September 30, immediately reduce 5%, to VND 500,000 on payment invoices via VNPAY-QR (Except for scratch cards, electricity and water).
Galaxy Watch Active is a smart watch model that is compact, suitable for many people, including women with slim wrists. The machine has a traditional design with a circular watch face.
Galaxy Watch Active has a power-saving, 1.1-inch, AMOLED-sized screen, so the battery life can last up to 5 days, much more than many other smart watches.
Galaxy Watch Active has many colors to choose from such as Silver, Pink and Black. The device can be connected to both iOS and Android, water resistant at depths up to 50m.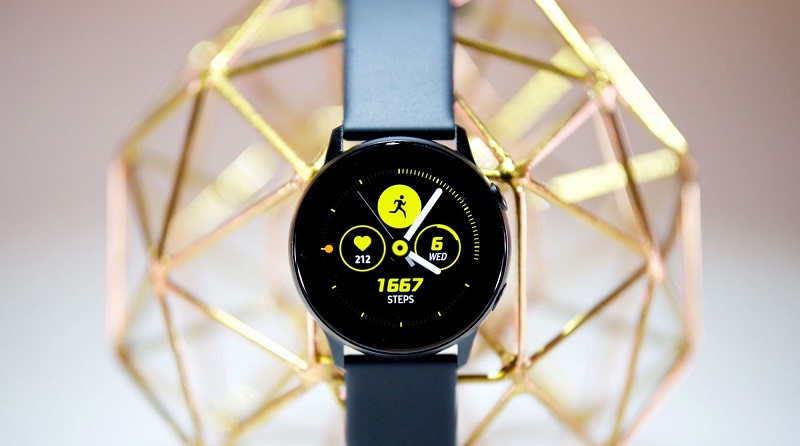 And when it comes to smart watches, these features cannot be ignored. Galaxy Watch Active possesses many features to support users such as: Sleep monitoring, Heart rate measurement, Calculation of calories consumption, Counting steps, Calculating distance, Exercise mode, Listening to music with headphones Bluetooth, Always-on display, Stopwatch, Music control, Notification vibration, Clock replacement …
Very attractive right? So what are we waiting? Buy now, don't run out of time:
BUY WATCH ACTIVE SHOCK PRICE


F&F