Honda Super Cub 125 2022 has recently been officially introduced to customers. The car has a slight change in design, the engine meets Euro 5 emission standards.
Recently, Honda Super Cub 125 2022 has been added with a new engine that meets Euro 5 emission standards, sold in the UK for about 4,868 USD (equivalent to about 111.9 million VND). This model is equipped with many safety and modern systems like new Honda models. Notably, the new version of Honda Super Cup has ABS braking system and SmartKey smart lock that is of great interest to many people.
In terms of appearance, according to Justice newspaper, Super Cub 125 2022 retains the overall design, but slightly tweaks it with the addition of a rear saddle, adding a rear footrest. Upgraded suspension with stiffer springs. The front suspension is a 26 mm telescopic fork, the rear is equipped with an adjustable double shock absorber. The LED headlight cluster recalibrates the light intensity.
In terms of performance, according to Justice newspaper, the car uses a 125cc engine with a maximum capacity of 9.56 horsepower. The engine is air-cooled, has Honda's PGM-Fi electronic fuel injection and meets Euro 5 standards. The car uses a 4-speed gearbox, shifting by lever on the left foot.
Braking system with single front disc brake 220 mm diameter, further upgraded with ABS brake. The rear wheel remains in the form of a 110 mm diameter drum. Pair of 17-inch multi-spoke cast wheels. Keyless smart lock system. Vehicle weighs 110 kg, seat height 780 mm.
According to Traffic Newspaper, currently, the Honda Super Cup version is being sold in the Vietnamese market with a list price of VND 84.99 million. Accordingly, the model is also equipped with a SmartKey locking system, but with a front disc brake system.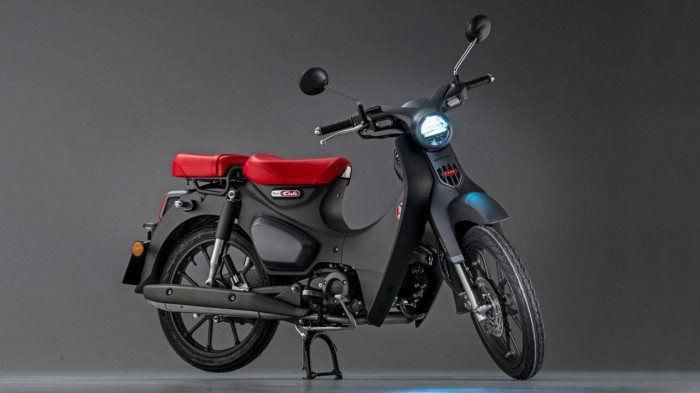 Regarding the quality of Honda vehicles, this is one of the world famous motorcycle brands from Japan. Motorcycles under this brand are always appreciated for their quality, performance, durable engines, eye-catching design and fuel economy. Especially the cars in the segment of large displacement motorcycles.
In the Vietnamese market, Honda has been present for more than ten years and seems to dominate the market with its beautiful design, fuel economy, and durable engine suitable for the majority of Vietnamese consumers. Another reason why Honda motorcycles are trusted in Vietnam is because of their easy maintenance at a reasonable cost, and the availability of spare parts. However, car prices have the most fluctuations in the market compared to other motorcycle brands.
According to Vietnam Quality Online
.