Unique Honda RC51 SP2, Ariel ACE appeared in the Honda Moto Phat Tien Showroom at 165 Pasteur District 3, Ho Chi Minh City.
The most significant is the "extreme product". Honda RC51 SP2 used to attend World SBK racing and is also the only one in Vietnam with full legal documents to circulate on the street. Honda RC51 SP2 is equipped with V-twin engine, cylinder capacity of 996 cc, liquid-cooled, maximum capacity of 136 horsepower at 9,500 rpm and maximum torque of 105 Nm at 8,000 rpm. . Honda RC51 SP2 can reach the maximum reference speed of 271 km / h.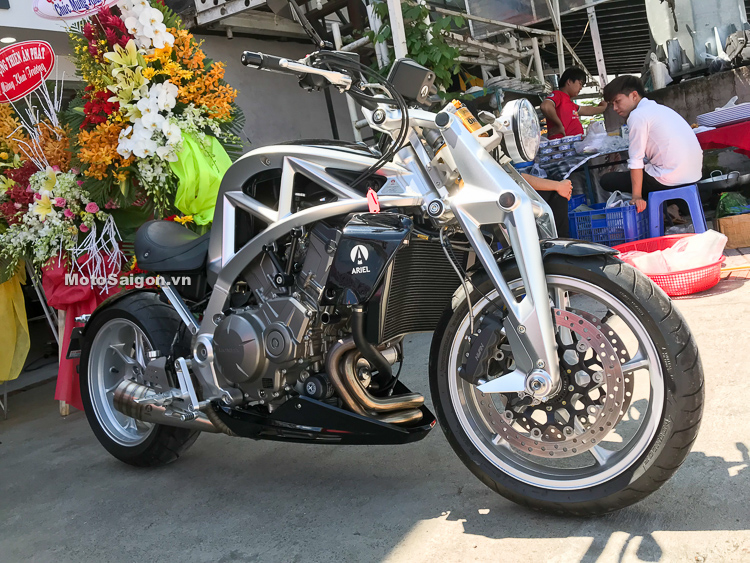 Equally impressive is the "masterpiece" Ariel Ace Only 1 in Vietnam up to now. Ariel Ace uses the engine of Honda VFR1200F, the 1.237cc V4 engine produces a maximum power of 173hp at 10,000 rpm.
Clip Honda RC51 SP2, Ariel ACE unique in Vietnam appeared at the Honda Moto Phat Tien Showroom
See more details Ariel ACE first appeared in Vietnam
Ariel Ace is unique in Vietnam, worth more than 2 billion VND