Although it has been released for a few months, the latest console from Sony – PlayStation 5 is still the console that has been sought after by the gaming community around the world in recent times. In particular, certainly can not ignore the Vietnamese gaming community when on March 1, Sony officially opened an early order for PS5 in Vietnam, but within a few short minutes, the quantity PS5 machine in Vietnam was quickly "pre-ordered", making many people surprised by the speed of order from home country gamers.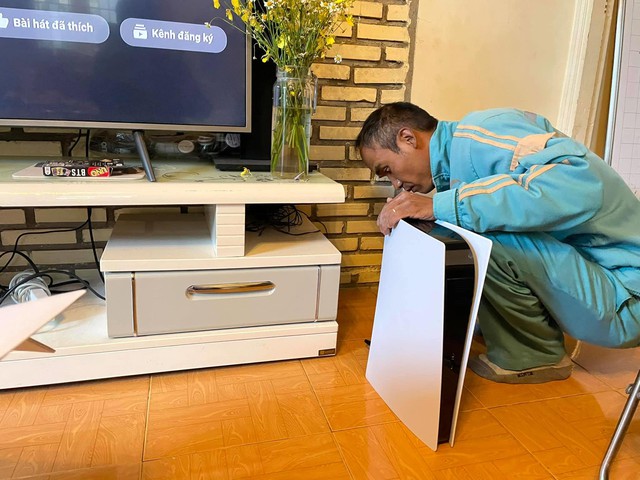 Pictures are posted on the Playstation Vietnam group
Saying so, it can be seen how much the Vietnamese gaming community wants to own a PS5 system. With a selling price of only 15 million VND, this is a not too large amount considering the aspect that PS5 brings, so many Vietnamese gamers can buy themselves a new PS5 machine. However, that is when they can ask their wives for money to buy a new PS5. Because of their love for games, passion for Sony and as well as PlayStation, some Vietnamese gamers have come up with ways to "deceive the roof" of their homes in order to own extremely hot consoles – PS5.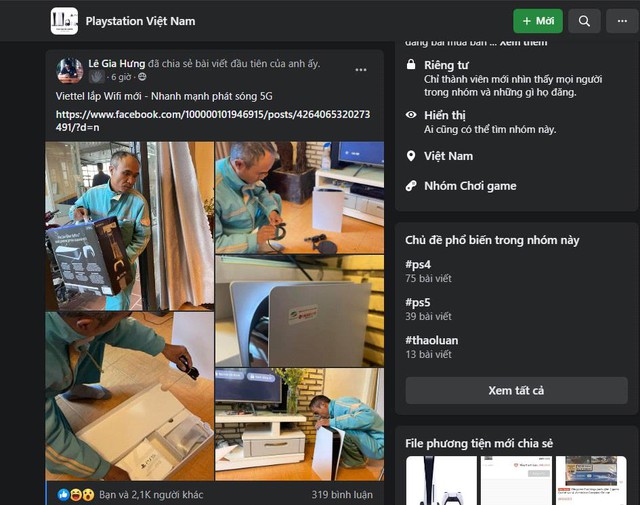 Specifically, a Vietnamese gamer has recently shared the "mission slip" in the Vietnam Playstation group – the largest community of PlayStation gamers in Vietnam. According to this gamer, he uses a "family secret" to deceive his wife in a way that very few gamers can think of. That is thanks to the PS5 distribution store staff pretending to install the internet to the house to transport the new "Plash speed 5" Wifi Router.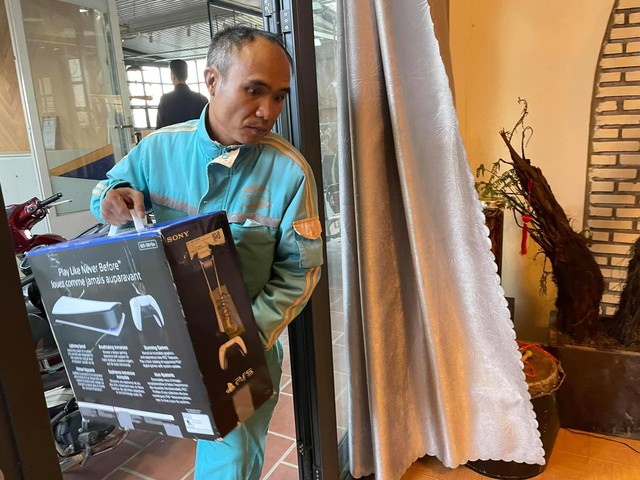 Pictures are posted on the Playstation Vietnam group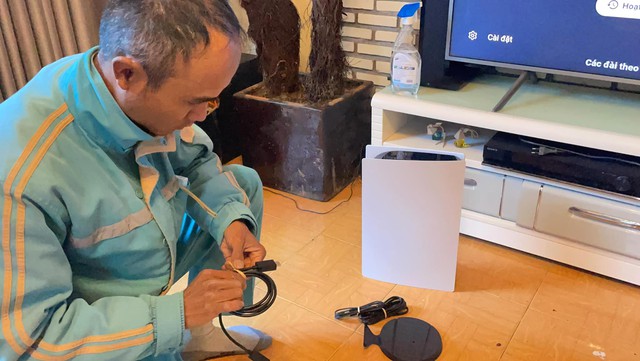 As you can see below, the PS5 distribution store employee pretends to be too similar to the Internet installer, from the outfit, the style to the warranty stamp stuck on the side of the PS5. If you do not know anything about the PS5 console, there will be no doubts about this case.
Many Vietnamese gamers in the Vietnam Playstation group, after hearing the other player's share, were in awe of this gamer's willingness to play as well as the other PS5 distribution store. Many people also said that they will try this method to "deceive the roof" of their own to own the extremely hot PS5 system.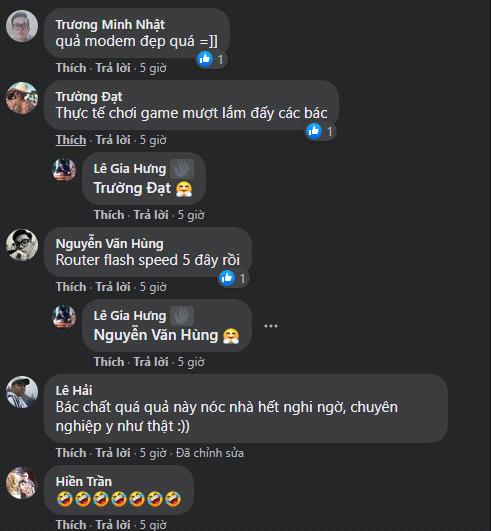 Through these images, we can see how the Vietnamese gaming community's passion for PS5 consoles and the AAA blockbuster games will be released on PS5. Although the PS5 is expensive, the price is too high for gamers, but with love for the system nothing is impossible, including asking for money from their wives – something that husbands rarely can do.