Google's Android 12 is coming this year – this fall, if the company sticks with its past release timing. Before that, we should see a few betas, the first of which, again going on what happened for past versions, should appear within a few weeks.
While we patiently wait for all that, today a bunch of screenshots that are said to depict some aspects of Android 12 have been leaked, and – brace yourselves, a redesign is coming. New features too. These screenshots allegedly come from a document that Google made to summarize the changes in the new version.
The looks here are certainly reminiscent of iOS to some degree, as are some of the new privacy features – like the icons that show up in the top right to let you know that an app is using your camera or microphone. If you tap those icons you'll get a pop-up telling you which app is using what. There's also going to be a quick way to disable the camera or mic with just the tap of a toggle. These camera and mic usage indicators are apparently going to be mandated by Google to be included by all OEMs once they release their respective updates to Android 12.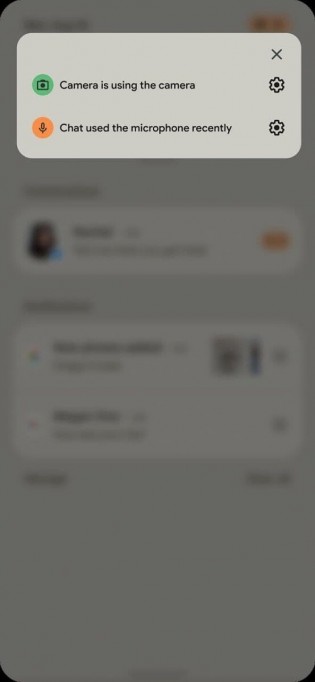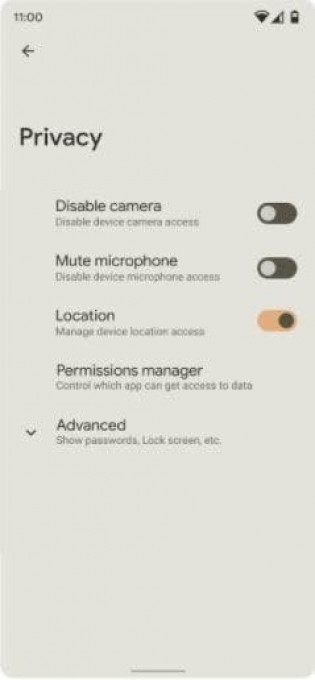 The Quick Settings icons either aren't finalized or they will change shape based on activity, which looks weird – does the Wi-Fi icon turn fully round when connected, alongside changing color? Maybe. There are just four Quick Settings icons this time around, which makes them bigger and easier to access, but buries the others while leaving plenty of white (or rather in this case, cream) space. The background colors are probably going to be dependent on theme, and we're not sure if this is the new light theme or not.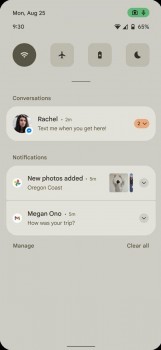 New widgets are also on the way, with a new Conversations widget that highlights recent messages, missed calls, and activity statuses. In its smallest size, this will only show one item at a time.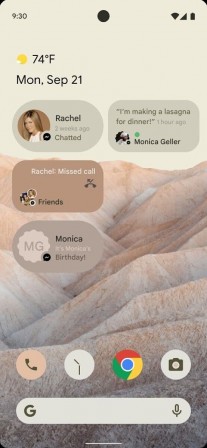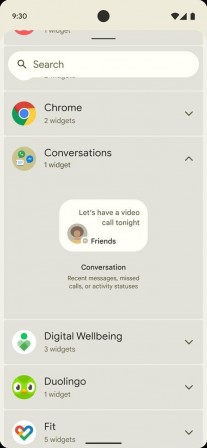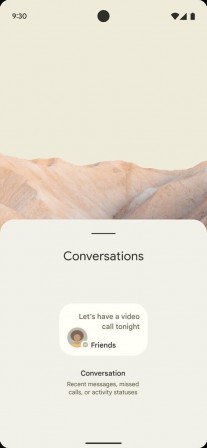 Other things expected to land in Android 12 are app pairs, the 'double tap on the back of your phone' gesture, sharing Wi-Fi passwords with nearby devices, an improved theming system, emoji updates decoupled from system updates, and an app hibernation feature.
Source