Nowadays, with the modern and more advanced life, we have to be in constant contact with computers and phones because these are indispensable devices in any job as well as the benefits that it is connected to. back to you. One of the aspects that I want to mention in this article regarding computers is about Data security on personal computers your.
You are the one who often works with computers and also the people who have data resources about the job important. Can you imagine what it would be like if these data were suddenly lost and could not be recovered?
Surely you will feel "Hiss, Loss, Regret, …" because of this unwanted incident. Those were the feelings that followed me for several weeks after an unfortunate incident happened to hard drive of the computer using.
content
Why is the data on the hard drive corrupted?
Hardware lifetime
As you know, any device created has a certain life span that the manufacturer has tested and normally a HDD of famous brands such as WD, Seagate, SamSung, etc. only about 80% of hard drives can live at 4 years. It's a Backblaze study (an online backup company owns more than 25,000 hard drives).
Below is a picture of the lifetime of the hard drive that you can refer to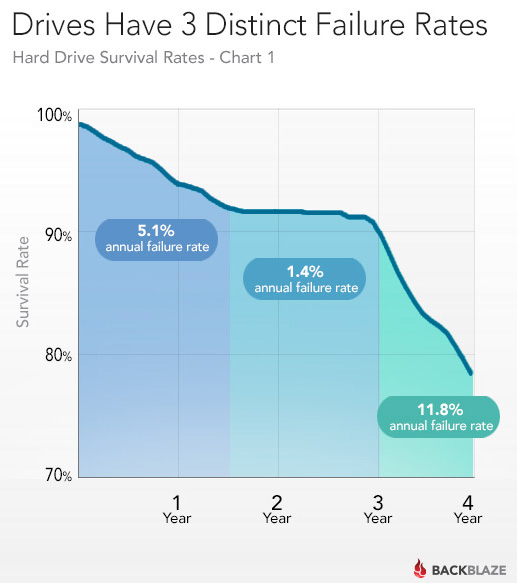 Therefore, if your hard drive is at this age, you should consider equipping data backup solutions to avoid unfortunate loss.
Shocked or dropped
This is considered one of the leading causes of computer equipment failure and including the hard drive containing your data. A computer crash or drop will affect the position of the internal devices and this is likely to cause your hard drive to stop working permanently.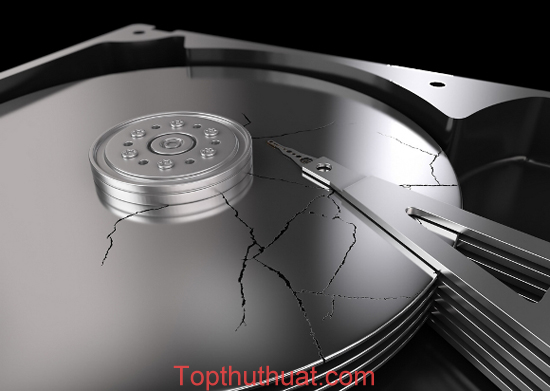 Therefore, you need a soft and thick bag to protect the laptop computer from bumps and you should also be careful when moving your computer. In addition, there are some other causes such as power sock or components inside the hard drive from manufacturer failures.
Signs that the hard drive is about to be damaged
The computer regularly checks the drive when it boots up. And once on Windows, you open the folders on the drive very slowly and often crashes do not appear.
In addition, strange sound coming from the hard drive is also an indication that you need to back up your data to a backup hard drive before it's too late.
Solution to avoid data loss from PC & Laptop hard drive
If you have important data, backups are a must. The solutions that I want to share to you in backing up data are:
1. Use an external HDD Box
Basically, the external hard drive has quite similar features to the hard drive attached to Laptop or Desktop but you can easily move and make backup data to this device via USB.
As of September 2019, the price of HDD Box hard drive fluctuates between 1tr3 and 4tr depending on the capacity.
You can see a list of the best mobile hard drives that I have shared in great detail recently.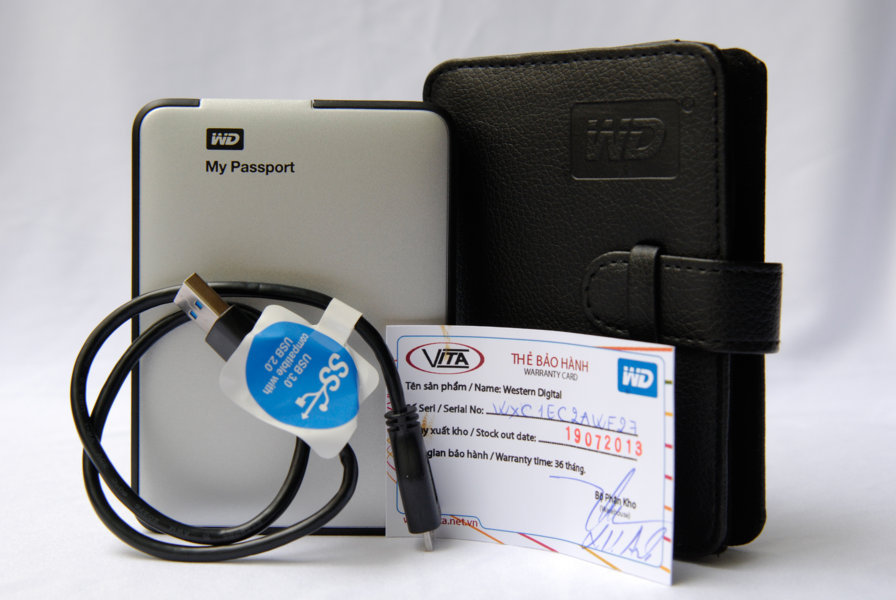 This is the solution I encourage you to use because you can easily use this data anywhere.
However, to be absolutely safe and to avoid viruses damaging data, you also need to equip your Windows computer with a good anti-virus software available on the market. You can review the article about the best copyright antivirus software.
2. Backup up how cloud services
Currently, there are quite a few services that allow you to backup your data to the cloud. You can refer to the cloud storage service pages such as Box.com, Google Drive, OneDrive, Dropbox, …. To use these services, you only need to create an account and then submit the data you want to these sites.
Usually if you use a free account, you are only allowed to use up to 5GB to 10 GB of storage. If you want more, you need to upgrade your account to Pro. See also the best cloud storage services I have shared recently.
Epilogue
It can be said that protecting your data is very necessary because you cannot know when your hard drive is damaged or due to an unexpected problem.
And that is also my experience after being lose over 700GB of data I have collected for over 4 years including many videos to learn Photoshop, PHP, Website Data, ….
Before the data was broken, I decided to buy an external hard drive for backups but the incident happened out of control, even though I had to restore data at the centers.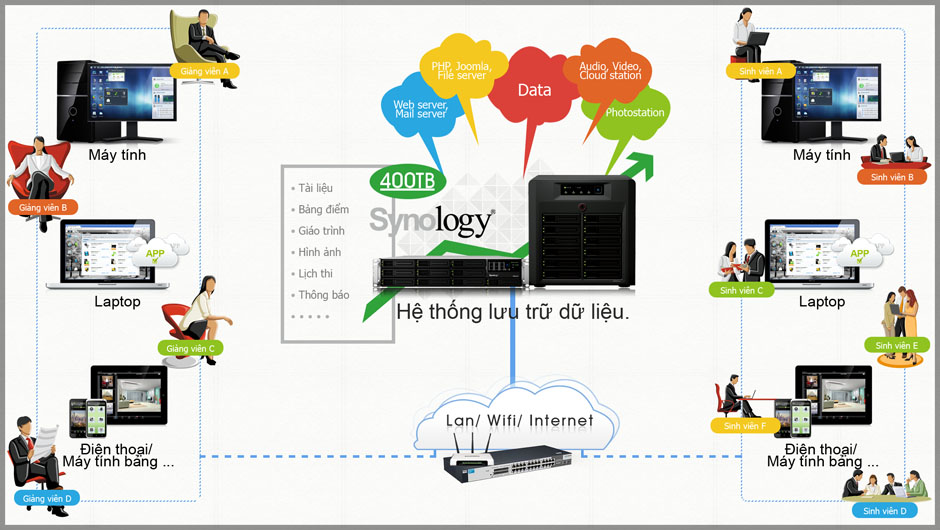 Hopefully with this article, it can help you to have better solutions for risks that you can never know when it happens and always be in the initiative when having unfortunate incidents.
Good luck!
The post My solution after losing more than 700GB of data from the hard drive appeared first on Computer Tips – Computer for you.