Follow Daily Mail, Dr. Lorna M. Breen, head of the Emergency Department at New York-Presbyterian Allen Hospital, died last Sunday in Charlottesville, Virginia.
Days before her suicide, the 48-year-old female doctor confided to her family about the heartbreaking scenes she had to witness while working in the emergency room at the New York outbreak.
Breen had COVID-19, but returned to the hospital to work after resting for nearly 2 weeks.
After being told to go home by the hospital, Breen moved to Charlottesville to continue to rest under his father's medical supervision, Dr. Philip C. Breen.
On Sunday, April 26, Charlottesville police received the news that Dr. Lorna M. Breen had committed suicide.
"The victim was taken to the emergency hospital but did not survive," a police officer said.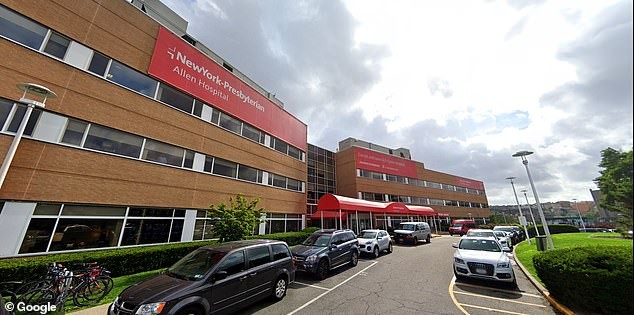 NewYork-Presbyterian Allen Hospital. Photo: Google
Talking about his daughter, Philip C. Breen said Lorna had no history of mental illness, but in the last conversation, he realized that his daughter seemed to have something wrong.
"Praise Lorna like a hero. By Lorna really was a hero. My daughter suffered as much as those who died of illness, "said Philip C. Breen.
Father and son Dr. Breen (middle and leftmost). Photo: Facebook
Located north of Manhattan, the 200-bed Allen Hospital has been frequently overloaded since the outbreak of COVID-19. At one point, the hospital had to accept up to 170 COVID-19 patients.
Emergency Medicine doctor, Dara Kass, who works with Dr. Breen, said that even when Breen was resting at home due to COVID-19, she still regularly contacted her colleagues to check on her condition. Hospital picture.
"Breen is a doctor who always cares for those around him," Dara Kass said.
According to the Daily Mail
.