Not only outstanding by the ability to play games, ROG Phone 5 from ASUS always has something very attractive by its unique design for gamers. So what else is interesting with this phone? Let's review the rumors about ROG Phone 5 right now.
See also: ASUS ROG Phone 5 uses Snapdragon 888 chip and 16GB RAM, exposing such a performance score is enough to 'pay' you?
The article is still being updated as soon as there is the latest information about the ASUS ROG Phone 5.
ROG Phone 5 to be released next March (latest update February 22)
ASUS officially announced its ROG Phone 5 launch event at 7pm on March 10 in Taipei (ie 6pm on March 10 in Vietnam). You can visit this website to see the countdown here.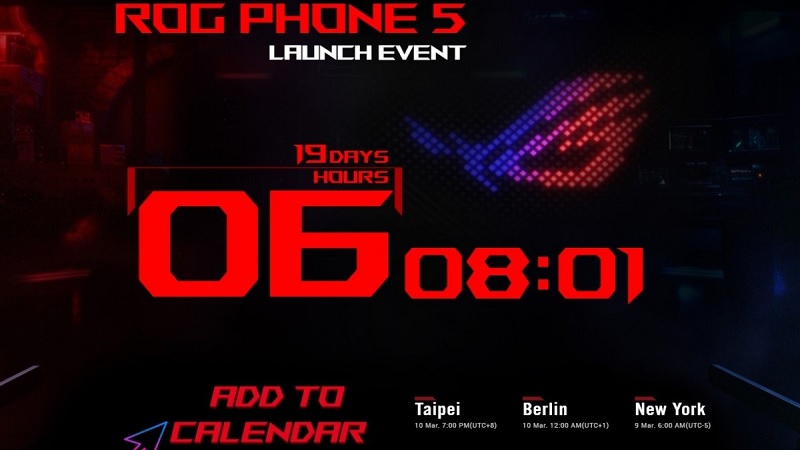 Given this information, we can almost confirm that ASUS will not release the ROG Phone 4 and omit this 'death' number in the product naming list to switch to the number 5. This naming method just like OnePlus has done it before. Because according to the Chinese conception, number 4 is an unlucky number, associated with bad luck.
It is the new design that is the most anticipated unique feature of ROG Phone 5
If the ROG Phone 3 has a ROG log on the back with RGB LEDs that change color, the new leaked images of the ROG Phone 5 are even more interesting. Specifically, according to leaked images from Tenna, ROG Phone 5 will have an extra screen on the back to show more parameters.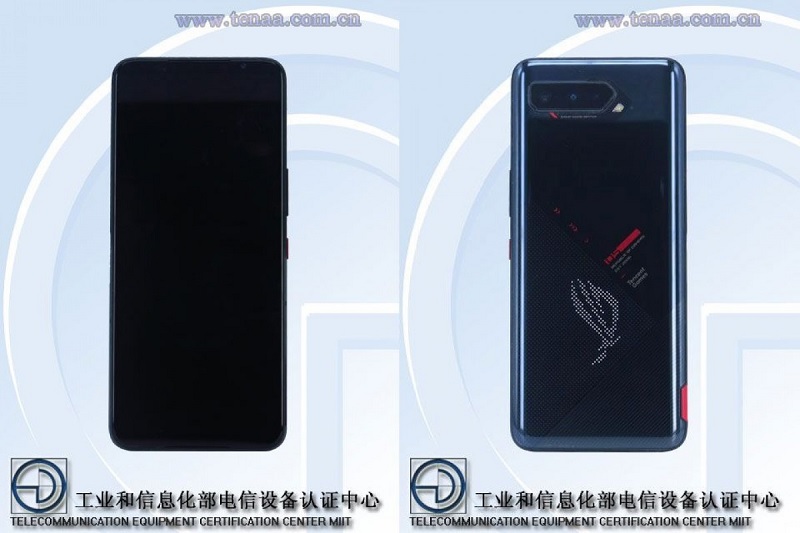 Also, if you look closely, on the left side there is also the ROG logo displayed in pixels. This makes me guess that this back of ROG Phone 5 may be similar to the back of another gaming laptop from ASUS, ROG Zephyrus G14 has many small dots to be able to display logos or drawings or letters depending on the facility. your likes.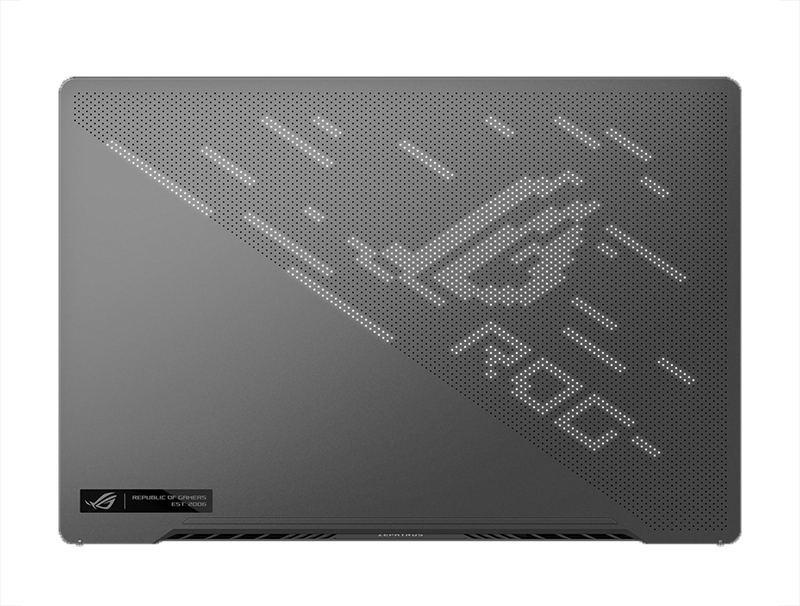 It can be said that personalizing the phone makes ROG Phone owners excited and proud of their phone. And ASUS will certainly do very well with the upcoming ROG Phone 5 generation.
In addition, quite leaked information shows that the screen of the ROG Phone 5 will be up to 6.78 inches in size, AMOLED technology, 10+ HDR and 144 Hz refresh rate. All of these help optimize the display of the device, while giving us the smoothest, most vivid gaming experience.
DxO Mark has announced the audio test of the ROG Phone 5
It's not clear whether by accident or on purpose, but DxO Mark posted a sound quality test and mic on the ROG Phone 5. The overall score of this machine reached 79 points and the sound and mic terms were rated at good, best serving the needs of battle game.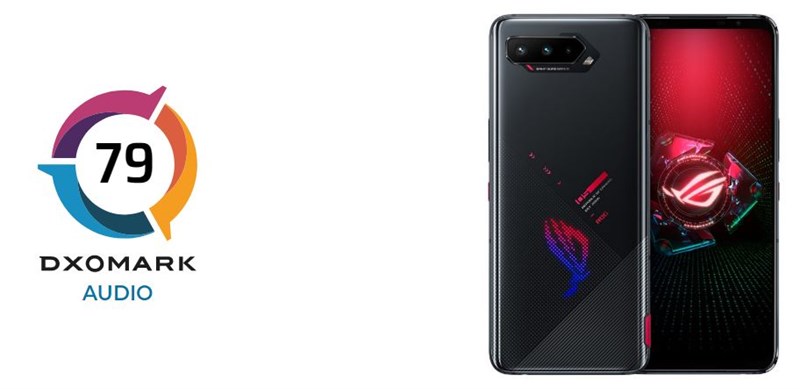 However, there are some disadvantages if you use ROG Phone 5 to listen to music, the bass is a bit weak, the volume is not very loud and there are many other details, you can learn more carefully here. .
The configuration of the ROG Phone 5 is definitely awesome, but better than the large battery life with fast charging
100% ROG Phone 5 will use Qualcomm's flagship chip, the Snapdragon 888, for the best performance. In addition, there will be up to three versions of the ROG Phone 5 including: 12 GB RAM + 256 GB internal storage, 12 GB RAM + 512 GB internal memory and 16 GB RAM + 512 GB internal storage. But I recommend that you forget this for now because that's obvious with a gaming phone like ROG.
Recently, a single-core and multi-core test on Geekbench revealed that the ASUS ROG Phone 5 scored 1,125 points and 3,714 points, respectively. Prove that, the gaming performance of ROG Phone 5 is also not suitable.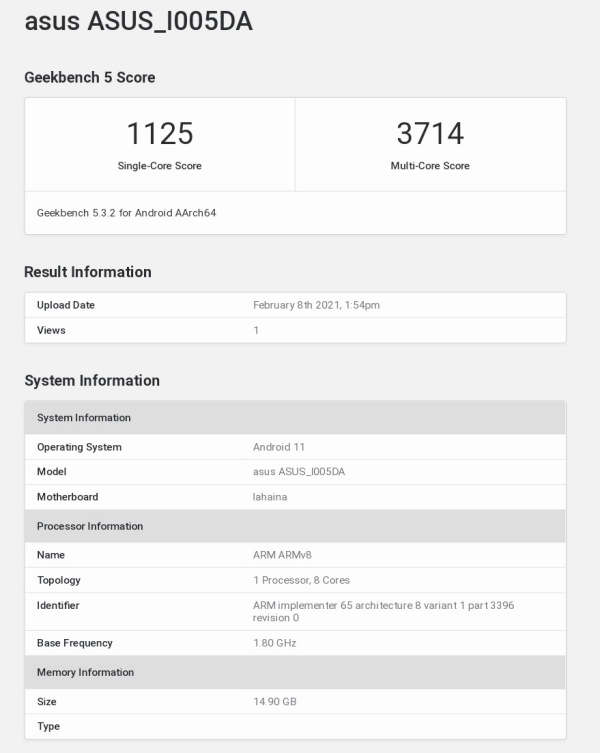 Let's pay more attention to the leaked ROG Phone 5 battery that will have a capacity of up to 6,000 mAh. With such a terrible battery, the ROG Phone 5 will give you comfortable all-day use. And I expect that this phone will give up to 8 hours of continuous gaming time.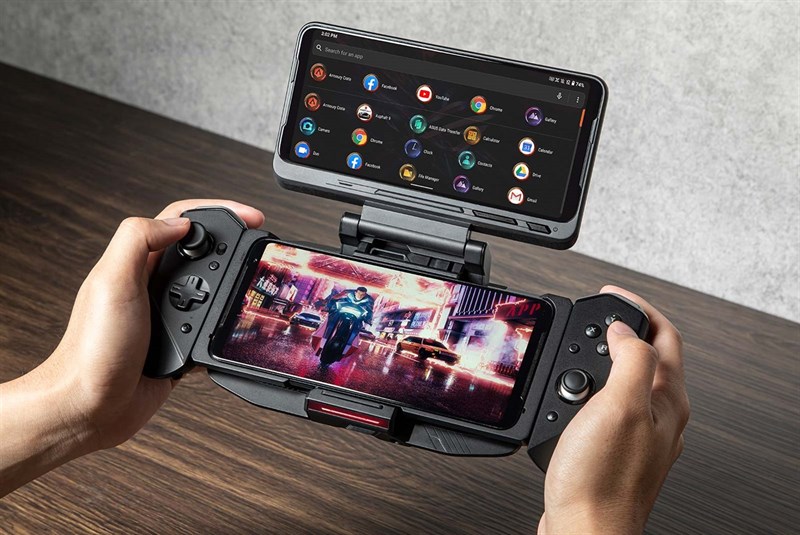 In addition, the attached fast charger is revealed for a charging capacity of up to 65 W, which means that the charging time for the device can be as low as 1-2 hours. This means you'll get back into your fight very quickly with your companion ROG Phone 5.
All information about ROG Phone 5 will be continuously updated in this article, please keep an eye out.
See also: ASUS ROG Phone 5 with Snapdragon 888 chip leaked at the time of launch right next month, you can guess the price to try it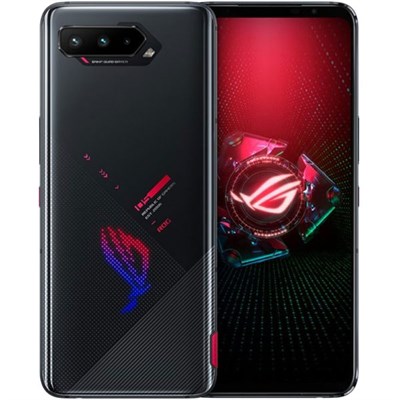 Asus ROG Phone 5
Rumor
See details
Edited by Vu Truong An
Not satisfied with the article
286 views
Related posts
ASUS ROG Phone 5 gaming smartphone reveals an official photo with a strong look, with a second screen on the back


2




4 days ago

ROG Phone 5 is revealed with a super cool back design, using a Snapdragon 888 chip and a 6,000mAh battery


30/01

ASUS ROG Phone 4 – Gaming Smartphone equipped with a 6,000mAh battery has just revealed the actual image on the user's hand


19/01

The dedicated smartphone for gamers ASUS ROG Phone 4 will have a battery capacity of up to 6,000mAh, 65W fast charging


17/01

ASUS ROG Zephyrus G14 detailed review: A glamorous, flashy goddess with the power to conquer millions of games


02/10/20

Break the box and in your hands ASUS ROG Zephyrus G14: Sleek, lightweight overall with the moving AniMe Matrix display effect


28/09/20
.