Have you ever thought of watching online movies together with your friends and family even though they are not with you. The following service will show you how easy and convenient it is to watch movies online in groups.

Related posts
How to watch the movie The Judge episode 19, 20, 21 Live on computer
Applications to watch movies online on high quality phones on Android, iPhone, Windows Phone
Watch the movie Sticky rice sticky rice episode 107
See Descendants of the Sun in Vietnam, volumes 5, 6, 7, 8
Watch the movie Quynh Nuoc episodes 17, 18
Watching movies online is no longer unfamiliar, but it will become more unique with the services provided watch movies online together with friends and family I'm extremely helpful. And with the following 2 online movie-watching services with friends, you will definitely find watching movies much more enjoyable than before.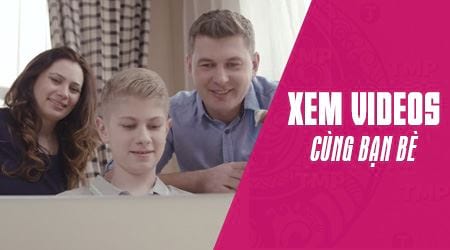 Collective online movie viewing is an emerging service that allows users to invite friends to watch videos on social networking sites together, comment on live content and exchange movie information. This is also an inevitable trend developed thanks to the explosion of streaming today.
Guide to watch movies online together with family and friends.
1. Watch movies online together with MyCircle.
Step 1: To watch collective movies online on MyCircle you must register, the registration is very fast and you can access HERE.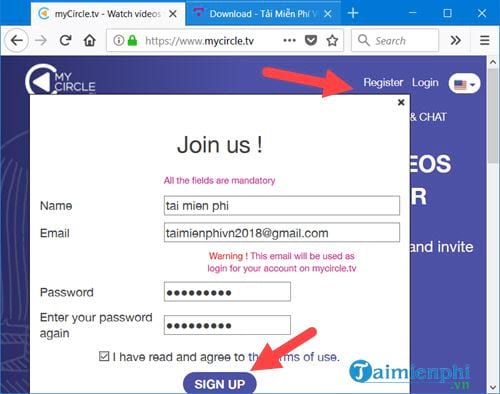 And when there is an announcement Thank you for joining is you can use MyCircle to watch online movies collectively.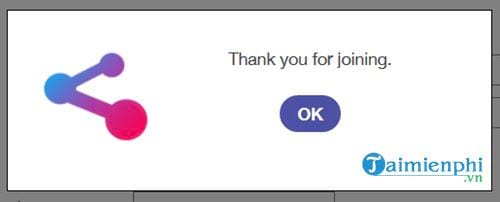 Step 2: Next you proceed to log into MyCircle.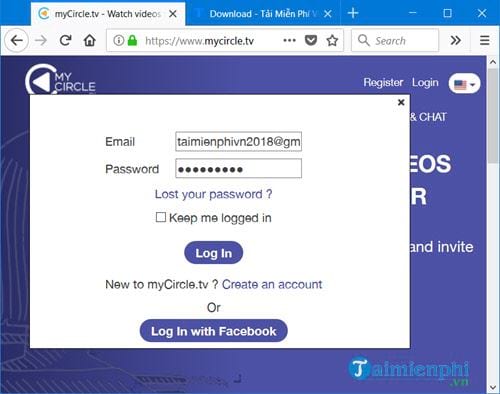 Step 3: Here you can Search for videos on social networks famous by keyword, the system will automatically search for you.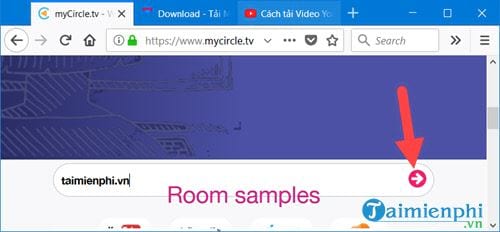 Step 4: If you want to watch a group movie online with this video, please click on it.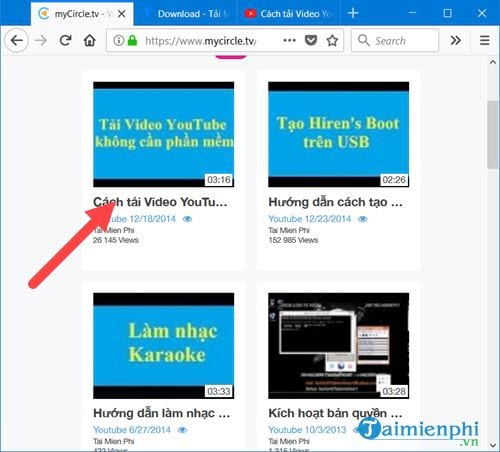 Step 5: And the interface to watch movies online together on MyCircle with you will appear.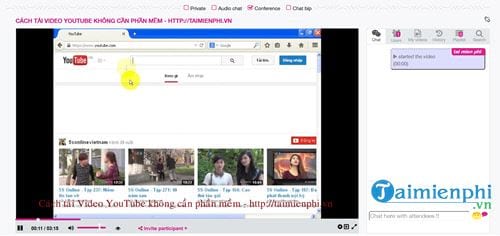 Step 6: We can invite more friends in User section > select invite participant.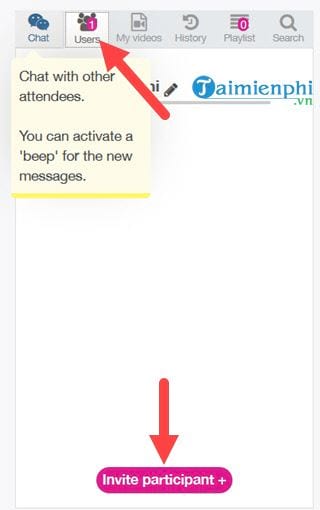 Step 7: Copy sent directly or via Facebook, Tweet.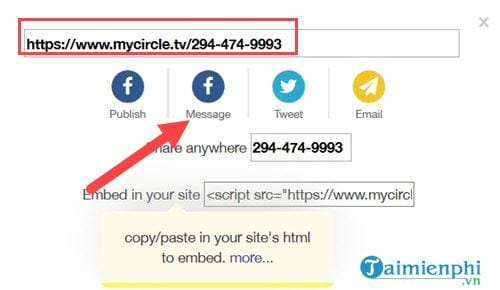 The chat system is also quite rich with many emoticions.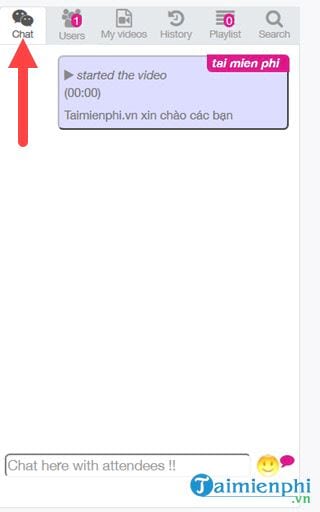 In addition, the chat frame is adjusted to suit yourself, the delay time when chatting.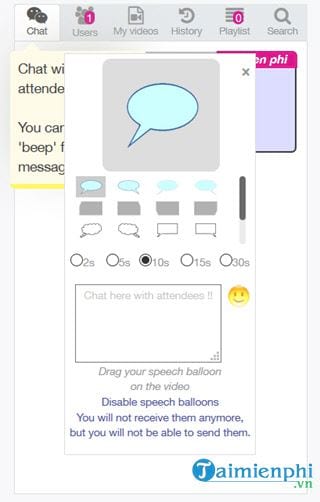 Step 8: After also to end the collective movie online you choose Leave the room Please.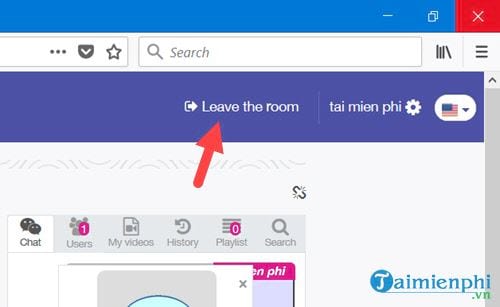 2. Watch online movies together with WatchGether
Step 1: Just like MyCircle, but WatchGether supports Vietnamese and does not need to register to watch online movies together. You just need to press HERElater Click on create room Now to proceed with creating a collective online movie room.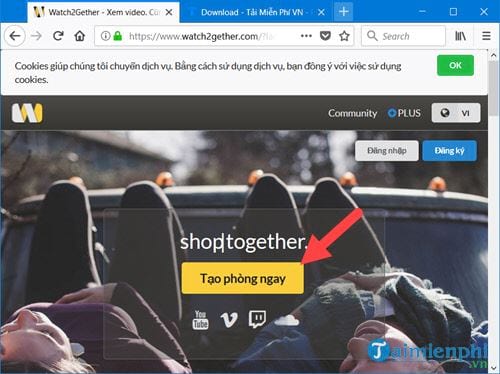 Step 2: Later name the room my movie.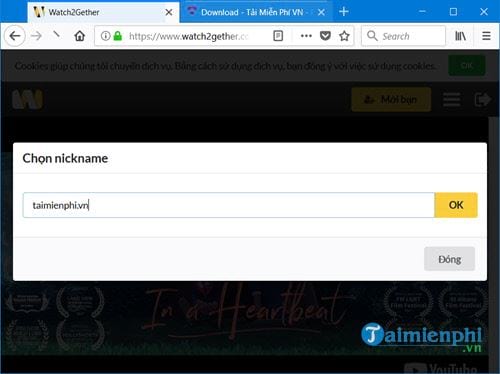 Step 3: Find video kiems from available sources after creating a room.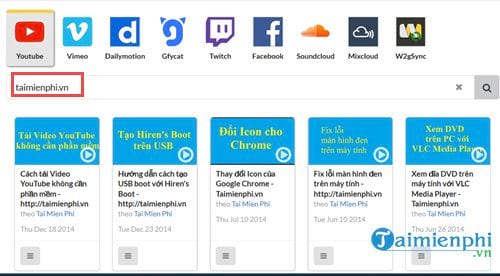 Step 4: You can play it right away or add it to a playlist.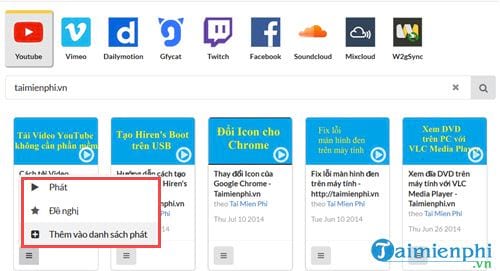 WatchGether's interface is quite simple.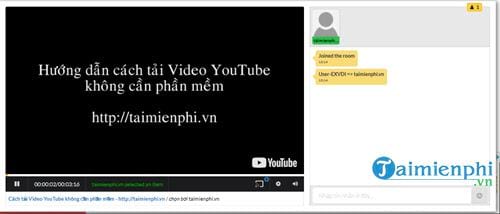 Step 5: If you want to new friends, just click on the top corner and choose to invite you.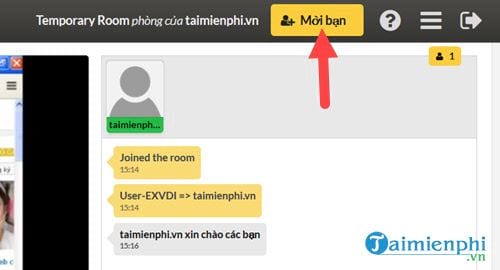 WatchGether supports quite a few social networks to share.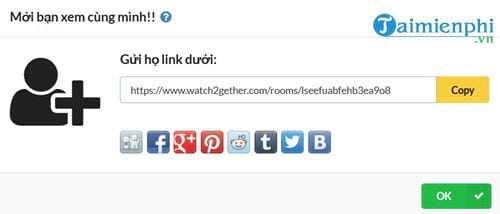 Step 6: If you want to exit the room, just click on the icon in right corner of the screen.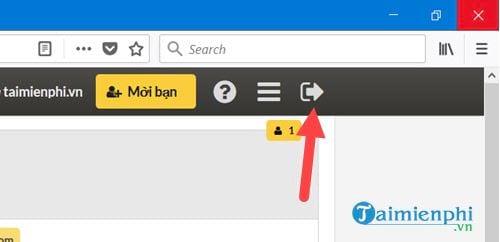 With these 2 online movie-watching services above is enough to make you feel excited or not, instead of sharing the link with your friends each favorite clip, why not watch and comment together and the clip, That video. Please use 1 of the 2 above services to be able to watch online movies together with your friends and family.
https://thuthuat.taimienphi.vn/huong-dan-xem-phim-online-tap-the-cung-ban-be-30273n.aspx
If you do not like watching movies online together, but want to watch with your loved ones, the top apps to watch movies, TV on Android TVBox is very suitable for you. With top application watch movies on Android TV Box will assist very well watching popular channels today and many other applications.
.