Hello New Year, let's change a little new atmosphere on your PC screen with a unique virtual farming application called: Desktop Coelacanth. This is a 100% free app on the Microsoft Store.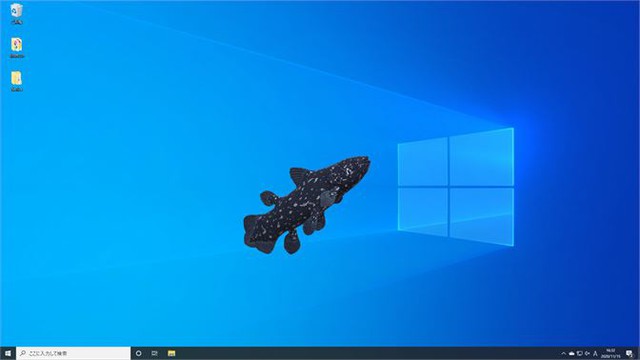 Please perform the following steps to download and use Desktop Coelacanth:
Step 1: Download and install the 100% free Coelacanth Desktop application under the link here
Step 2: After the installation is complete, the cute sea fish will display on your home screen. To change the monitor (in the case of using two or more monitors), right-click the DesktopCoelacanth icon in the Taskbar, select the Monitor you want to display.
Step 3: This fish has 2 swimming styles: Manual (swimming in the direction of hover) and Auto (swimming freely). You choose Swimming Mode to change these 2 types.
Step 4: Choose the size of the fish in Screen Quality, from Very low (very small) to Ultra (super big)
Step 5: Select Confirm and reboot to get satisfactory results