Copyrighted Video with Logo helps you personalize your video by inserting a logo or an image, or a text … into the Video, to do this, please refer to how to close copyright video with Camtasia 9 by ElectrodealPro in the article below.
Related posts
Stamp Videos with Camtasia Studio, insert Watermark
How to make video from photos with Camtasia on computer
How to download Snagit and Camtasia old versions
How to separate audio from video with Camtasia Studio
How to blur, highlight objects in Video with Camtasia
For those who specialize in video production, the copyright stamp is a very important thing and is really necessary for the author of the video to be protected against copyright, against being used by others. "pagoda" illegally. To video stamp good insert logo into video Not difficult, you can use Camtasia software, good Video Watermark software Proshow Producer and many other software.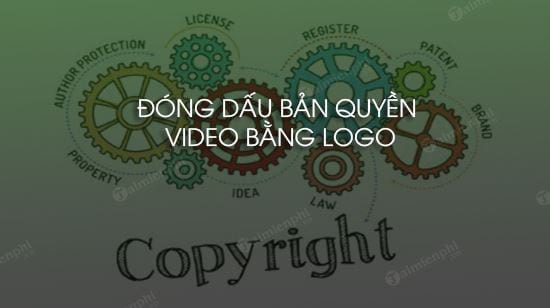 To stamp Video copyright with Logo, users can use Camtasia software
Using Camtasia 9 stamp video copyright with Logo
Application Camtasia 9 is provided by Techsmith with notable key features such as: recording, editing content, adding logo to video and sharing video on the computer screen quite effectively through a simple interface and Easy-to-use, with high-quality sound and images.
To copyrighted Video equal Camtasia 9Follow these steps:
Step 1: Download and install Camtasia 9 here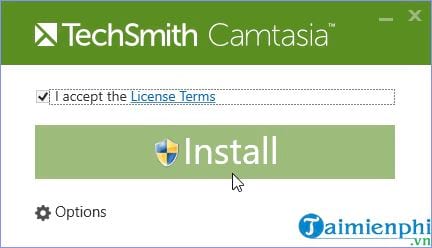 The picture above is the interface to start the installation of Camtasia 9
Step 2: After the installation is complete, open it Camtasia 9 up. At the main interface of the software -> you choose Import Media… and select logo (Watermark) and video files to add to the application.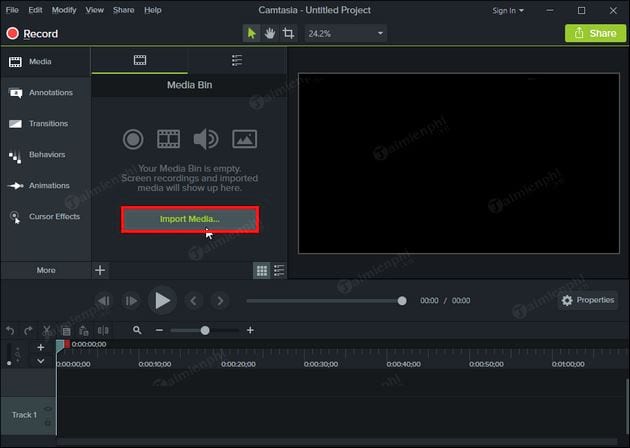 Step 3: After adding logo and video files to the software -> you in turn drag the video and logo below the part Timeline. Here, please put the video under the logo or watermark.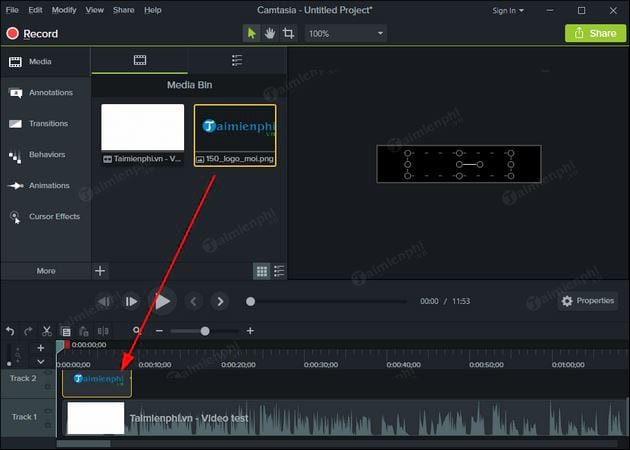 Step 4: You proceed to move the logo file by pressing and holding the left mouse button while moving to a reasonable position.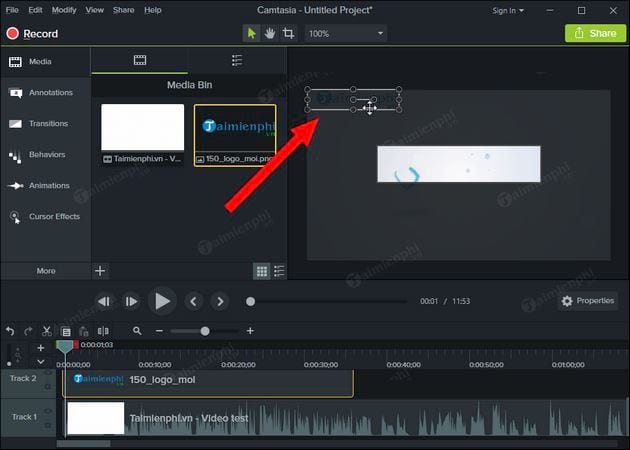 Check if the video is long, if you need to insert the logo until the end of the video, you need to extend the logo appearance time equal to the video playing time.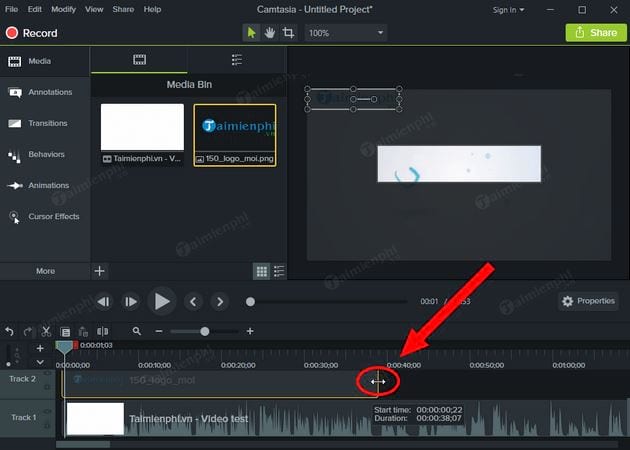 Step 5: Next, you click Share -> select Local File… to export Videos to your computer.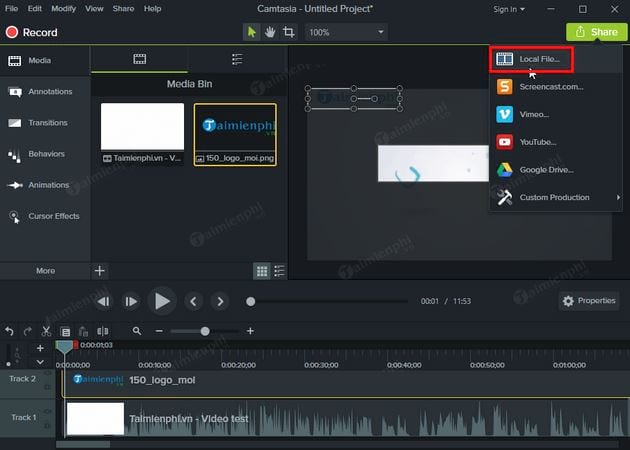 You choose the output file format as well as the video quality you want -> then press next to continue.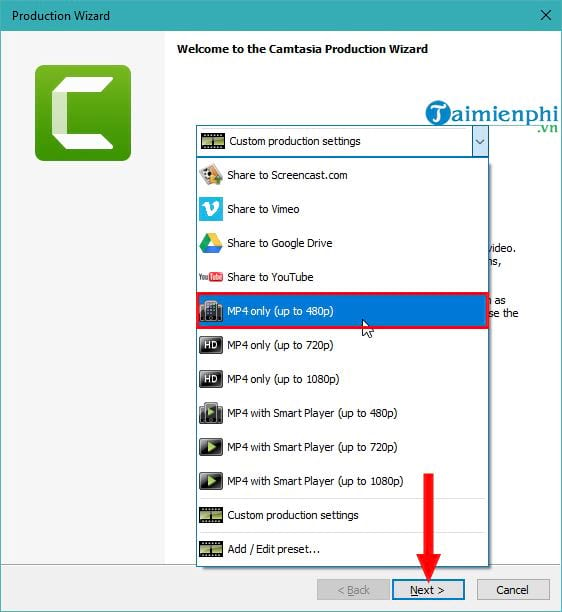 Then, you name the video and choose the location to save the Video file -> Finally press finish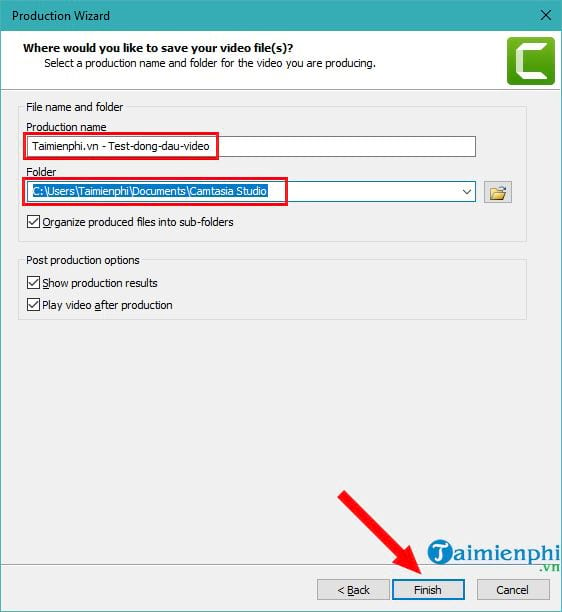 You wait for the file rendering process. How fast or slow the rendering will depend on the size of your Video file is large or small.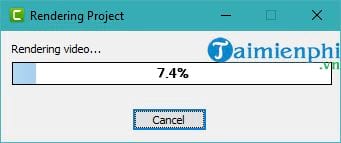 As a result, you will get the Video with the Logo you want inserted in it.
https://thuthuat.taimienphi.vn/huong-dan-dong-dau-ban-quyen-video-bang-logo-46470n.aspx
Beside copyright Video with Logo Using Camtasia is like the first part we mentioned, that is you can Use Video Watermark to stamp Video or use ProShow Producer to insert logo into video. You can review the details of these instructions in the two articles that ElectrodealPro introduced for details on how to do it.
.