Free Video Cutter is a software used to cut professional videos with the feature that it is free so many people use them. The following article will guide you how to cut a video with this software, please refer to us.
Related posts
How to use Free Video Cutter Joiner
How to install Free Video Cutter Joiner
Cut mp3 music with Free MP3 Cutter
Cut Video easily, quickly with Free Video Cutter
Top 6 online video cutting websites
Free Video Cutter is an application that supports cutting free videos into smaller pieces on Windows. This program supports most popular Video formats today. It will help you cut your favorite videos without compromising the image quality. In addition, you can also download some video cutting and editing software such as: Download Ultra Video Splitter, download Windows Movie Maker or download ProShow Gold….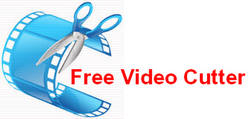 INSTRUCTIONS FOR CUTTING VIDEO WITH FREE VIDEO CUTTER
Download video editing software here: Download Free Video Cutter
Step 1: Start the software by double-clicking the icon of Free Video Cutter located on the Desktop.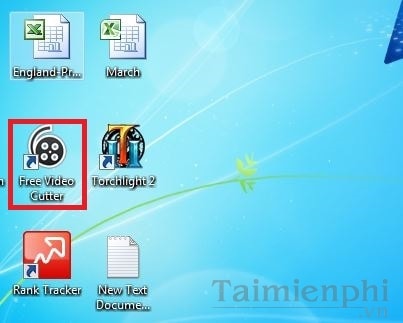 Step 2: On the interface of the Free Video Cutter application, click Open Video to select the video file to cut.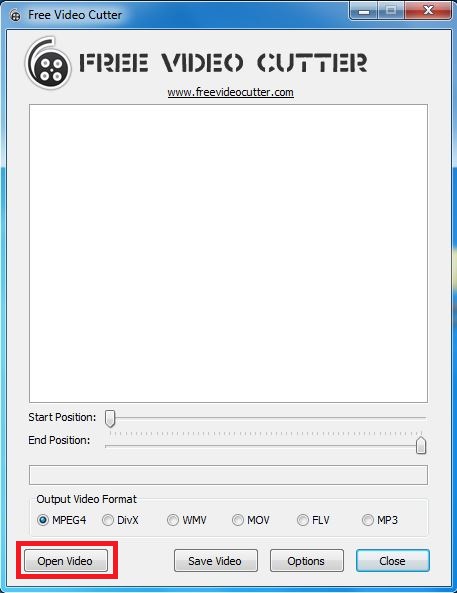 Step 3: After selecting the file to be processed, you drag the cursor on the slider (1) of the Start Position to select the starting time of the video to be cut. Similarly, the cursor on the slider (2) of End Position to select the end point.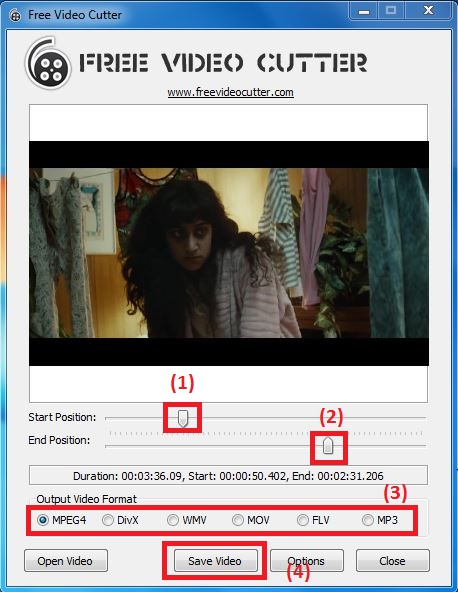 Next, you need to choose the output file format. Free Video Cutter software gives you 6 options including: MPEG4 (MP4), DivX, WMV, MOV, FLV and MP3. Each format will give different picture and sound quality.
Step 4: After completing the selection, click Save Video (4) to save the video file to be cut. A dialog box will appear allowing you to choose where to save it and give it a name.
In the end, you just have to wait until a message board pops up letting you know the process is finished.



Above is a guide to cut videos with Free Video Cutter for free, extremely simple and effective. The software brings you the videos of your liking with many different supported formats.
.