Original copyright prohibits commercial reprint
Authorization
Great Wall Motors and General Motors sign agreement to acquire India's Taligang plant
Beijing News (Reporter Qin Shengnan) The Great Wall Motors official WeChat news released on January 17th shows that Great Wall Motors (GWM) and General Motors (GM) reached an agreement on the acquisition of GM 's Tarigang plant in India. And approval from relevant regulatory authorities.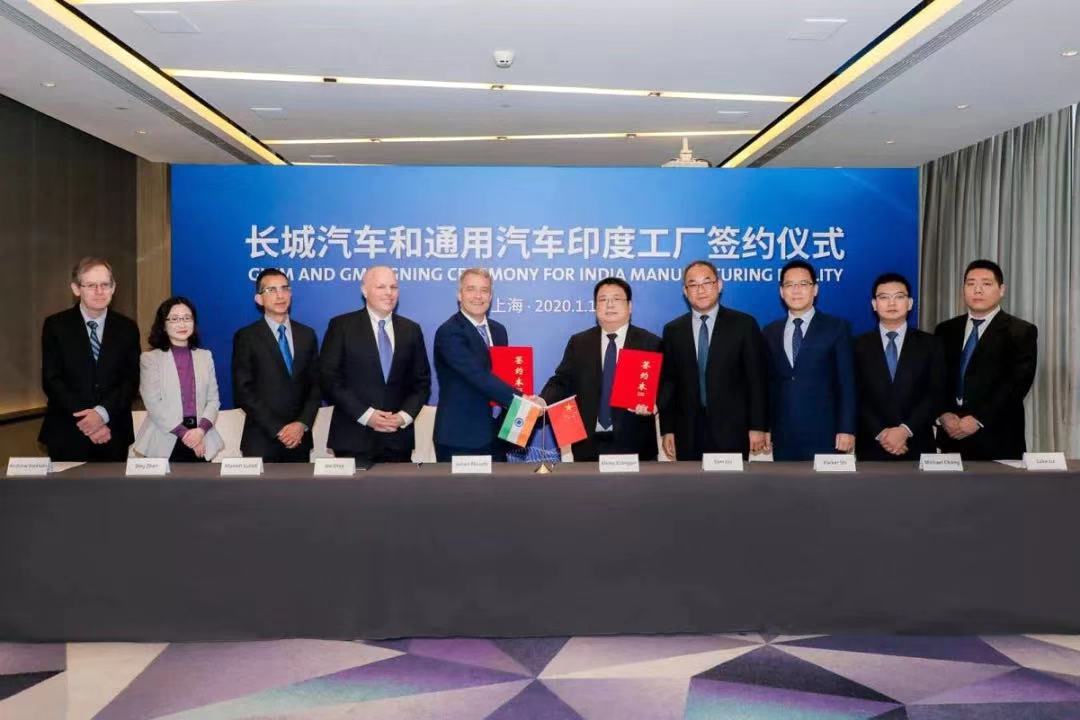 According to the investment letter of intent signed by both parties, General Motors India, including the Taligang plant, will be transferred to Great Wall Motors. Liu Xiangxiang, vice president of Great Wall Motors Strategy, said that the transaction will lay an important foundation for Great Wall Motors to enter the Indian market. "Great Wall Motors will officially debut at the Delhi International Auto Show with the Haval brand and Great Wall EV, and announce the Indian market strategy to enter the Indian market."
GM 's senior vice president of international operations Julian Blissett said, "Our decision to stop production in Tarigaon is based on GM 's global strategy to optimize GM 's footprint around the world." According to reports, GM will work with state governments and countries The government has worked closely to ensure that the acquisition is approved so that Great Wall Motor can make full use of the plant's capacity and maintain its position in the Tarigao automotive manufacturing industry.
It is reported that the acquisition agreement reached by the two parties is expected to be completed in the second half of 2020.
Beijing News reporter Qin Shengnan Image source Great Wall Motor official
Editing Zhang Bing Proofreading Wu Xingfa