True to many predictions, with the meteoric rise in prices of Bitcoin and many other virtual currencies, computer components (especially graphics cards) are in a shortage. Strolling around the market and on computer equipment buying groups, you can easily feel the shortage of graphics cards at the moment.
With high-end graphics cards such as GeForce RTX 30xx or AMD RX6xxx, it is difficult for current buyers to buy in retail. Most stores only sell graphics cards inferior to full computer sets. In case customers still want to get retail, the store will push the price up from 3 to 5 million dong higher than the original price.
Explaining this, many store owners said they do so to limit "virtual money plows" from collecting graphics cards. While the supply of equipment from abroad is scarce due to the epidemic, if this method is not used, it is likely that the stores will not have graphics cards to sell on Tet.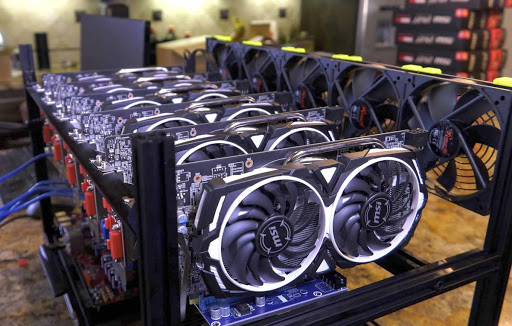 Not only in Vietnam, but many other markets around the world are also facing a similar situation when graphics cards are extremely scarce. From the end of 2020, when virtual currencies rise again, many "plows" will start to invest. They focus heavily on today's high-end graphics card models because of their strong performance and improved power consumption.
According to estimates by Tomshardware site, with the current sky-high Bitcoin price, the plow takes only 3 months to invest in equipment. This process can even be shortened if the prices of virtual currencies remain up as they are now.