In November last year, Google announced that its cloud game service platform Stadia was officially launched, which also made cloud games detonate again and became the focus of market attention.
As early as 2009, Onlive became the first company to bring cloud games to the market, providing game delivery services based on a paid subscription model. However, due to the underdeveloped network technology and business model issues, its commercialization has not achieved great success. After experiencing bankruptcy, layoffs, and restructuring failures, Onlive was eventually acquired by Sony in 2015.
Today, ten years later, as a platform lacking game development experience, Google 's high-profile entry not only means that the maturity of 5G technology has given the cloud game market a boost, but also illustrates Google 's interest in subverting the game market. .
Compared to "hardcore" players like Sony, Google has chosen a relatively popular route in the field of cloud gaming. Use the low threshold of hardware brought by cloud games to achieve user increase, and try to avoid head-on confrontation with rivals such as Sony and Microsoft.
Therefore, Google's strategic concept in cloud games is to "out of the circle" and become the real "ninth art." Only in this way can we give full play to our advantages in big data, AI, cloud computing, etc. Its global cloud infrastructure, wide coverage of data centers and cross-border products such as YouTube will become the biggest change in the game market.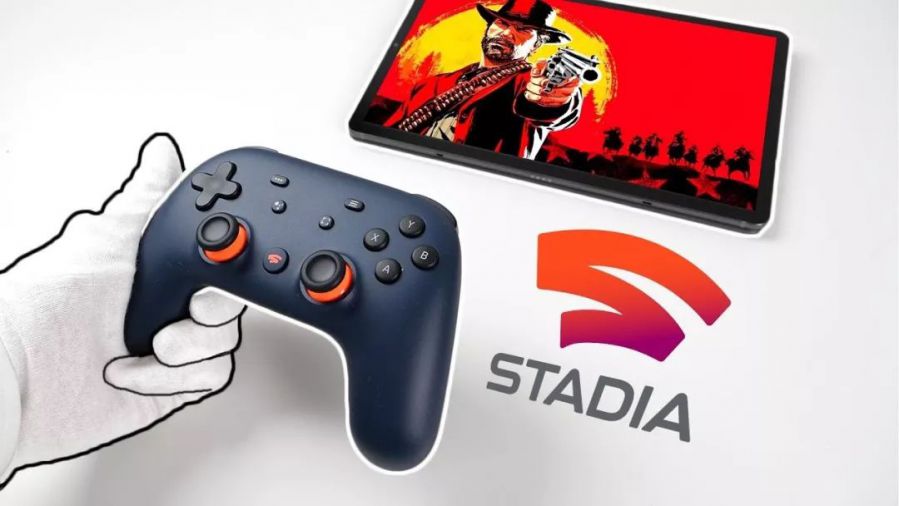 01. Google's layout in the field of cloud gaming
Streaming technology has changed the way people consume music and video. Now, tech giant Google sees the video game sector as their next goal, which may be one of the largest markets to date.
Streaming technology has changed the way people consume music and video. Now, tech giant Google sees the video game sector as their next goal, which may be one of the largest markets to date. According to Statista's forecast, the gaming market will generate more than 160 billion US dollars in revenue in 2020, and this number will grow to 300 billion in 2025, and the cloud gaming market will also reach 8 billion US dollars in 2025.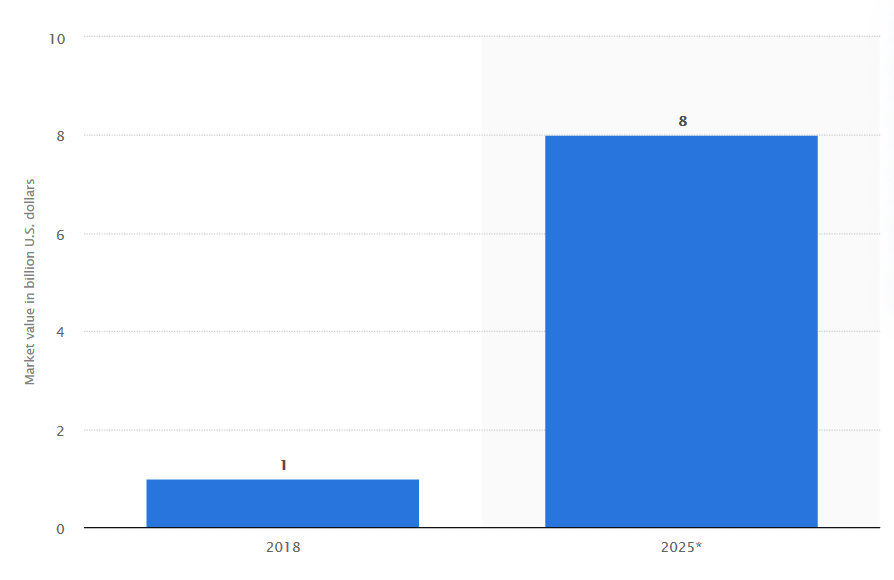 Since all digital operations of cloud games are done in the cloud, game companies can design games around their own hardware rather than the hardware of user devices. In this regard, Google can make full use of its powerful data center to provide players with 4K, 60FPS, HDR game screens. At the same time, Google 's globally-wide computing network and data center can effectively reduce latency and allow players to enjoy high-speed links. The lifting of hardware restrictions also gives game developers more room to play, which will become a place for Google to attract independent game developers.
In 2018, Google announced Stadia's predecessor, Project Stream, which was born to stream the most difficult entertainment content, namely 3A game works. In the October beta, ProjectStream successfully enabled Assassin's Creed: Odyssey to run on Google Chrome.
In March 2019, Google officially named Project Stream Stadia. "Stadia is Latin for Stadium," Majd Bakar, Google 's vice president of products, said in an interview. "We want consumers in this Stadium to be free to choose to be a seated audience, or Players who play in person. Experience different ways of entertainment. "
To this end, Google established Stadia Games and Entertainment (SG & E) internally in March last year. The division is located in Montreal and aims to develop first-party cloud-native games for Google. And from the EA corner came Jade Raymond as the department leader. Jade Raymond is a well-known Canadian game producer. He previously worked at EA and was responsible for the development of "The Sims OL". He joined Ubisoft in 2004 and was the producer of "Assassin's Creed." Executive Producer.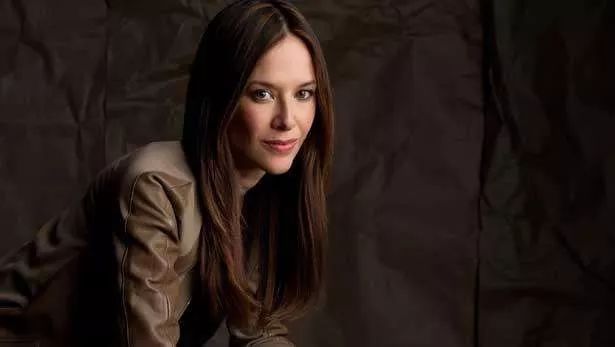 SG & E Leader Jade Raymond
Jade said in an interview with the Game industry in October last year that her task at SG & E was to set up multiple Google-owned first-party game studios, with the aim of developing exclusive games belonging to Stadia, while working for independent developers or other external cooperation. The company's work builds a gaming platform.
On November 19, 2019, Google officially announced that Stadia was online. Stadia's charging model is similar to Netflix's subscription system, except that subscribers need to purchase additional games to experience. Stadia is divided into free version and Pro version. The free version can enjoy 1080P image quality, 60 frames and stereo cloud game services for free; the Pro version requires a $ 9.99 monthly subscription fee, which can reach 4K image quality, 60 frames, and 5.1 surround sound and mobile device stereo on all platforms. And regularly give away free games and discount coupons.
Stadia two charging models
Google also offers consumers a $ 129 Founders package, which includes a Stadia handset, Chromecast Ultra, and a three-month Stadia Pro, and two 3-month Stadia Pros that can be used to gift friends.
At the end of 2019, Google acquired Typhoon Studio (representative work: "Wild Planet Journey") and included it in Stadia's first studio. Both Typhoon's founders have extensive 3A masterpiece experience. Reid Schneider is a senior producer of Cell Division and an executive producer of Batman: Arkham Knight. Hutchinson has served as The Sims 2 and The The chief designer of Spore, and the creative director of Assassin's Creed 3 and Far Cry 4.
The news came again last week. Ben Nicholas, senior designer of the Watchdog team, also left Ubisoft for 3 years and joined Google Stadia as the first concept designer. Game Industry pointed out that following Google 's acquisition of Typhoon last year and the recruitment of a large number of former Ubisoft developers, the Stadia development team is now "crowded" with former Ubisoft employees. Today Stadia has built a team of 3A talents.
02. Google wants to lead the popularization of games
According to Statista statistics, in 2019, 68% of adults aged 18 to 34 in the United States said they would listen to music every day, and 25% would listen to one to three times a week, and the rest of the age group showed the same trend. In the same year, 78% of people watched online videos each month, and 55% of people watched videos daily.
Mobile video views are growing at a rate of 100% every year. Compared with music and video, games are still a relatively small form of entertainment. The ESA report shows that although 65% of Americans play games in 2019, only about 21% of them will open the game every week, and most of the rest are played only a few times a year or only on certain occasions.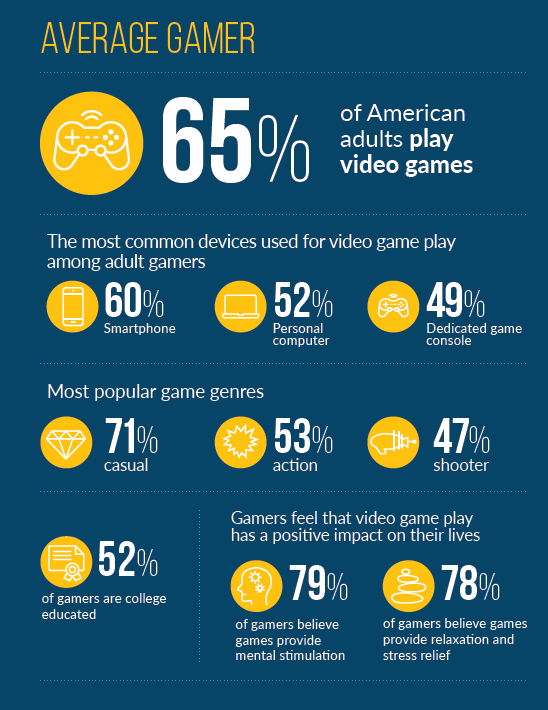 Google wants to turn gaming into a more popular form of entertainment like listening to music or watching videos.The advent of cloud gaming has made this possible. Breaking through the limitations of hardware has lowered the threshold for playing games. The blessing of cloud technology has given Google an innate advantage in the cloud gaming industry. But Google still needs to face the mass growth difficulties it will face in the process of popularizing the game. At present, Google has two core strategies on the road to this goal:
1) YouTube drives Stadia to overcome user mass gap
The cloud gaming platform itself is also a streaming media service.As an "intruder" in the industry, one of the major advantages that Google can compete with other traditional giants is to have the advantages of YouTube channel, bringing players a streaming experience that focuses on social, video and e-sports.
According to statistics, about 1.9 billion logged-in users visit YouTube every month in 2019, which is about half the number of Internet users. The total length of video playback per day reaches 1 billion hours. Google plans to achieve a seamless transition between video and game interfaces, allowing video media and game platforms to divert each other. Players can upload YouTube at any time during the game, and share the game experience with friends and even passersby (by sharing, viewers can share the player's instant archive).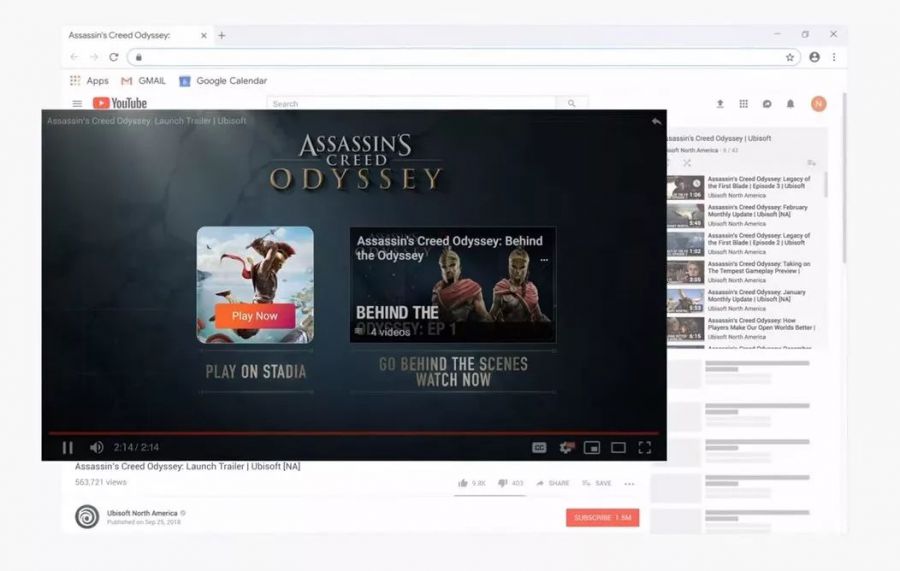 Watch and play on YouTube and vice versa (Source: Reset Era)
Jade Raymond revealed in an interview that she believes that multiplayer games are the future development trend of the game, and YouTube will explain new ways to play multiplayer games in the future. She also said that YouTube will also bring new narrative methods to game documentaries. For example, when you watch Atari's documentary, you can touch your screen with your finger, and you will be able to experience Atari's game works in person.
It can be seen that Google 's strategy is to bind Stadia to YouTube and increase Stadia traffic through live game streaming, ad placement and player community sharing. The Verge commented that Stadia and YouTube will create great value for each other. This feature is not yet installed, but this may be the foundation of Stadia in the future. In the context of the heated streaming traffic war, Google's plan to integrate YouTube and Stadia and its business prospects are worth looking forward to.
2) Multi-platform industry chain support
In addition to YouTube, Stadia's interaction with Google's other technology products is also a difficult feature for other companies in the industry to imitate.
At the 2019 Game Developers Conference, Google showed how the Google Assistant may interact with Stadia. For example, if players encounter difficulties during the game, they can use Google Assistant to obtain other players' clearance methods and latest information about this game.
In addition, Stadia does not rely entirely on the game platform, but can easily and quickly play 3A masterpieces on Google Chrome. While providing convenience, drainage through advertising and other methods will also bring a steady increase to Stadia. In addition, Google has also applied scientific research such as artificial intelligence to Stadia game development. Google executives stated in an interview that applying artificial intelligence technology to the NPC modeling of MMO games will make NPCs no longer a dull "mission publishing machine" ", But a more vivid existence.
The multi-platform application will bring a large number of mobile terminal users to Stadia. For mobile players who have not experienced the 3A masterpiece of the host, Stadia will be a cloud gaming platform that they are willing to try. According to statistics, console game players account for less than 40% of the total number of players.
According to New Zoo data, the mobile game market size in 2018 reached US $ 63.2 billion, far exceeding the console game market's US $ 38.3 billion. The number of smart phone devices is ten times that of the host game device. The development of cloud games will no longer be limited by hardware, bring new user increments, and Google 's potential user base will increase significantly.
Currently, Stadia only supports its own Pixel series phones, but recently Google has also increased testing on non-Pixel Android phones, and some users have found that they can already open Stadia on their Android phones and enter the game.
Stadia On Mobile
In the coming months, Stadia is expected to be officially available on most Android phones, as Google 's vice president Phil Harrison said at the press conference "We hope Stadia will be applicable to all platforms", Google is Gradually fulfill this promise.
03. Industry Outlook
In the new cloud gaming industry chain, traditional console gaming devices such as Sony PlayStation, Microsoft Xbox and Nintendo Switch will not necessarily maintain the same status as before. Internet giants with content, channels, users and cloud technology services such as Amazon, Google, Alibaba and others will have the opportunity to enter the market to challenge the status of Big Brothers.
HIS Markit believes that Google has a lot of room for development in cloud gaming. It operates a series of very successful consumer-oriented platforms and services. These platforms and services are more or less related to games, including YouTube, Google Play, ARCore and Daydream VR, Android (and Android TV), Chromecast and Google Chrome. And in terms of cloud services, Google 's global influence, GoogleCloud, can help open up the market. These are like tools tailored for the gaming industry.
Phil Harrison, vice president of Google's hardware division, said that for 20 years, Google has been committed to using data to promote innovation, and he believes that entering the field of gaming is the next step. "The multi-billion dollar cyber empire we build and our understanding and understanding of how the Internet works will help us."
However, Stadia's pricing does not prevail when competing with other cloud gaming platforms. Play Station Now has reached $ 9.99 per month after the price drop in October, $ 24.99 every March and $ 59.99 per year. More importantly, there is no need to spend extra money to purchase games after subscription, while Microsoft's xCloud is completely free Yes, Stadia's extra spending on games will make it lose many potential players.
And the number of games included in Stadia at the beginning of the launch is only 12 (currently the official website has released 42). In contrast, Games Radar points out that Microsoft xCloud has more than 50 games and directly supports 3,500 games in the Xbox database. Sony PS Now supports more than 700 games, and there are many classic classics exclusive to PS.
Analysts believe that Stadia is still in a semi-finished state. At least 15 of the functions promised by Google at the conference have not been installed in Stadia.
Jade Raymond talked about Stadia's future in the aforementioned Games Industry interview. "Stadia is a long-term layout. It may take several years from now until the first-party game is released, but we will do it every year. There are new things to come out, and it will be more than one year a year. The first major release is still third-party games, and maybe some small changes suitable for the Stadia platform. After that, there are second-party games for independent game makers (second -party games). "
It can be said that the cloud gaming industry is still in a starting position. For Google, the goal of leading a new gameplay method and building a perfect system for the subscription system Stadia and video streaming YouTube are beautiful and ambitious, but in order not to Just adding a new member to Google's "cemetery", Google will focus on promoting the launch of mobile terminal Stadia in the next few months, open up the blue ocean of mobile device cloud game market, and achieve the first step to popularize the game and realize itself. User increment.
Solve the technical problems of the Stadia platform, step up the acquisition of the studio and the development of the first-party exclusive 3A game, and honor the product promise. In the end, whether the strategy of popularizing and popularizing the game depends on whether Google can complete the seamless connection and mass drive of Youtube and Stadia.
According to the commercial timetable of 5G in multiple regional markets around the world, it is certain that 2020 is destined to become an important year for the future development and market structure of cloud gaming.


Source: East and West Entertainment
Address: https://mp.weixin.qq.com/s/S3jtnHDwCEpRkTOlIxqNtA
.