In June 2021, Google Photos will officially charge for the storage of photos of users instead of free unlimited storage as before. So what advantages does this application have for users who love taking pictures to use it or not?
See also: (2021) Vanced Youtube Rating: Enjoy watching videos without worrying about advertising
1. Smart assistant feature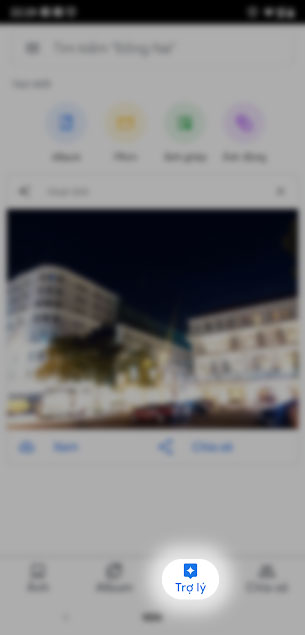 With Google Photos, you will have your own powerful assistant in editing photos. This "assistant" is completely automatic and very smart, find out the perfect photos out of many photos you just took, then give yourself filters and color corrections to look as good as possible. Once the process is completed there will be a notification letting you see the results achieved. I am quite surprised with what the assistant features bring, the image after going through the hands of "assistant" has become eye-catching and very artistic.
The assistant also helps you combine the photos that you take continuously into one animated image file. You will not need to find animation software by yourself, then filter the images you need to include, complex alignment. On Google Photos with the assistant function, everything becomes much simpler. All you need to do is take a lot of continuous pictures and let your "personal assistant" take care of all.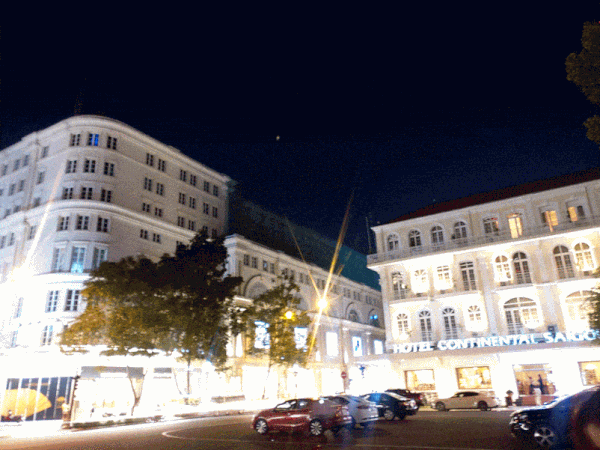 In addition, this feature also helps you to create video slide shows that are no less attractive than other video creation applications like this. Google Photos will pick out beautiful photos and a spatial and temporal continuum from the photos taken during your trip and then form a slideshow video with built-in music. You can still re-edit as you like, from the music track to the presentation theme.
Google Photos uses AI algorithm so it is very smart and automated. The application can recognize details in the photos you take and classify them into separate albums. Even if you take a lot of photos of many different people, the Google Photos assistant will also filter out each album for each person, then tag it to make it easy to search when you need it without having to look in thousands of photos. photo you have taken before.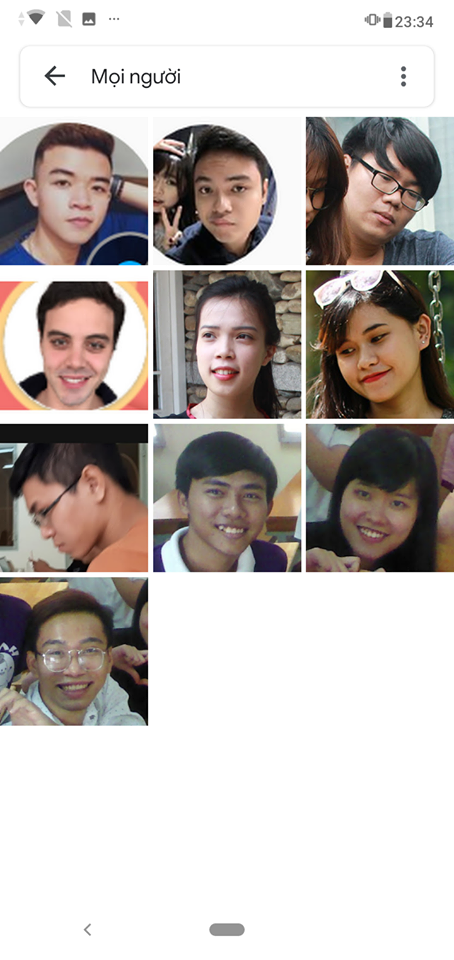 2. Back up and free up device memory
For users of phones with only 16GB or 32GB, things will be very difficult when the memory is almost full. Especially when the internal memory is not completely used to store photos, the phone has to dedicate a little bit to the operating system, you need a little more to download apps and save other data. only a few gigabytes of image storage remained. Don't worry, Google Photos solves this problem for you with its handy backup feature. Specifically, you will have 2 backup options depending on your usage needs:
Unlimited backup: photo file size is reduced but still data quality enough for printing, playback or social sharing. If you select this option, your photos must be under 16MP, the video must have a resolution of less than or equal to 1080p (HD). When the backup object is larger in size, Google will resize and compress a bit, but the quality will not decrease much.
Original backup: this option is suitable for those using a smartphone that shoots RAW or similar formats. The photo will be kept the original size, but will use the same storage space with your Google Drive storage. With this option, the backup is limited to 15GB of your Google Drive storage. Naturally you can buy more storage for storage if you really need to back up the original size of your photos for work. If you just want to save the moment, the first option is an invaluable bargain.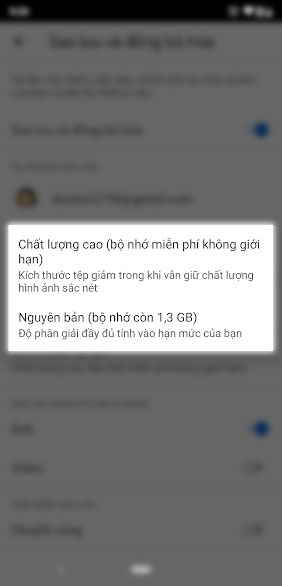 After a period of experience with Google Photos on Android and iOS, I realized that for Android photos are backed up automatically. On the contrary, on iOS, I have to open the app for photos to be stored gradually. For me, the unlimited backup option is the best option, and I often use it. Because although the image was compressed, the quality did not change much when I viewed it on the web. Especially, it does not limit the number of photos to upload and is completely free.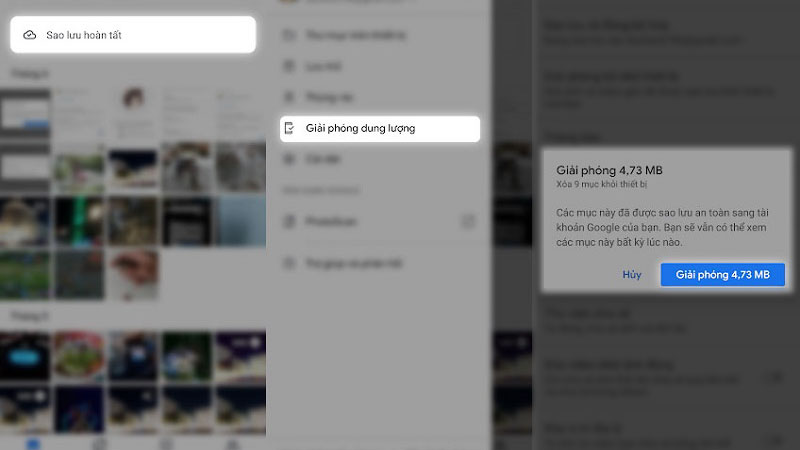 Once Google Photos has completed backing up the new photos and videos on your device, if your device has a little memory, you can free up space to create more space for your device to continue taking photos and recording. video. The steps to free up space are very simple, just go to the menu section of the application, select "Free up space", then come up with a confirmation dialog again, click "Free" if you are sure. all data has been backed up. Note that after releasing, all the backed up photo and video data on the device will be lost, but in the Google Photos app, it will still be visible for you to review.
3. Support multi-platform, do not be afraid of other "factions"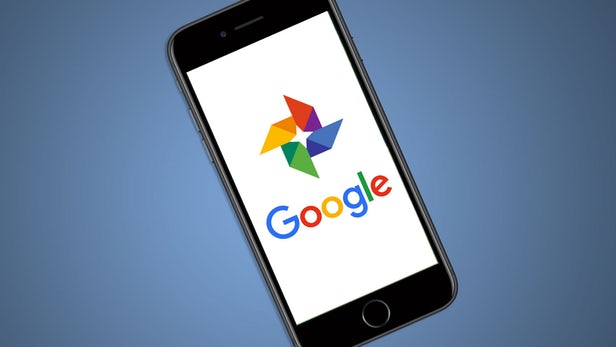 Google Photos is now available on Android, iOS and also on PC via web browsing. Supporting this variety of platforms makes Google Photos a common "warehouse" for storing photos and videos. If you use multiple devices, either on the same platform or from different platforms, you can back up your photos to an archive. This is an effective solution to synchronize photos for those who use multiple devices.
Download Google Photos for Android
Download Google Photos for iOS
4. Other useful features
In addition to the features I consider to be quite interesting and essential for many of the users that I mentioned above, Google Photos has many other cool features. You can search your library using simple keywords to avoid despair in thousands of photos you have taken, the words "house", "tree", "animal", "sunset" ,. .. are recognized and searched correctly by Google Photos. Just click in the search box and enter keywords for the photos you want to find.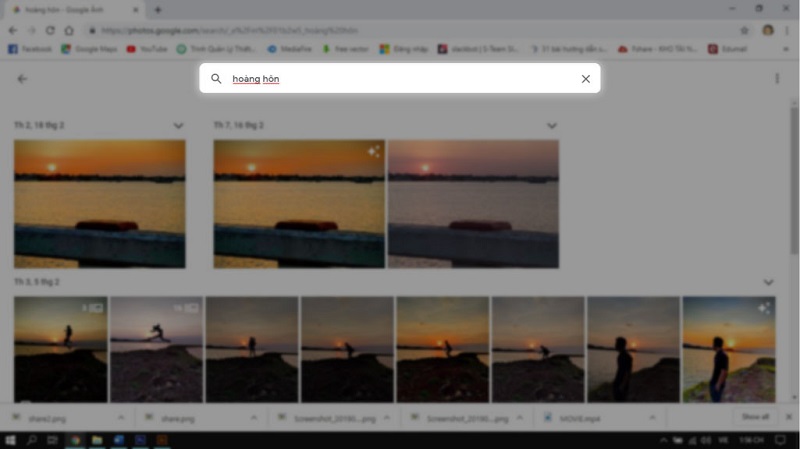 Google Photos is not only cross-platform, but also very flexible for many different users. After creating an album of a person's photos, you can immediately share with that person via Messenger, Zalo or share a link, this feature is also possible for any album that is created. . The shared person can also be given the right to add photos to the album, making syncing photos of the album owner even simpler. For example, if you go out with a bunch of best friends and everyone's phone has pictures of you, then what about you, just share your trip album with your friends and ask your friends to add your photos to it.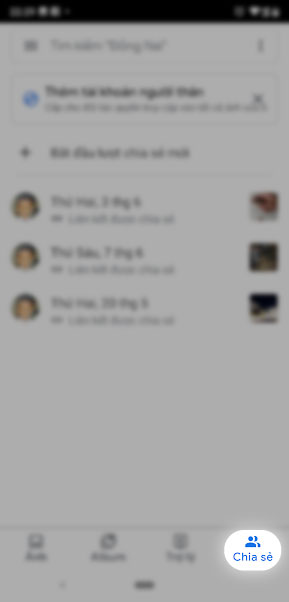 Or more simply, you go to the settings of the application and then go to the shared library section, press start and enter the email of the person you want to share with. You can choose which albums and folders to share.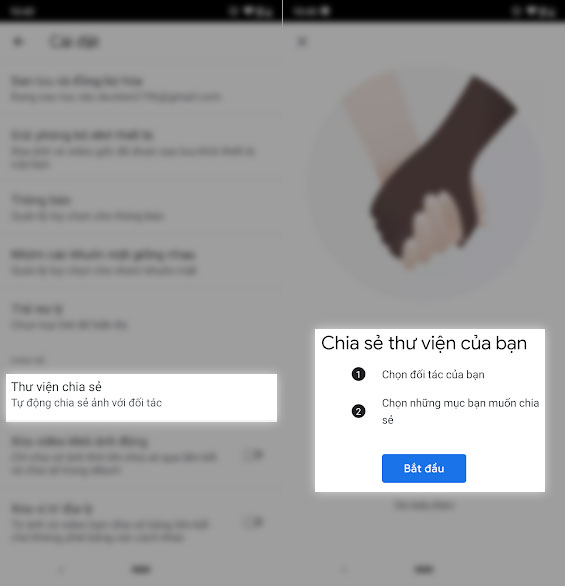 Video introduction to Google Photos
So, I have come up with some features of Google Photos that I find quite interesting, do I miss a good feature in this super powerful Google photo backup app? Let me and others know!
See also: How to download the new Google Camera 8.2, take super beautiful pictures for all Android devices
Edited by the Tech Fox
Not satisfied with the article
21,186 views
Related posts
Apple launches a service to transfer photos and videos from iCloud to Google Photos, here's the information you need to know


06/03

How to download all photos on Google Photo to your computer very quickly


25/11/20

Google is about to kill off high-quality photo storage in Photos, it's time to buy a phone with more storage


1




12/11/20

From 1 June 2021, Google Photos will stop storing photos and videos for free, uploads will count towards 15GB of default storage


2




12/11/20

After all, Google has also upgraded the photo editor for Google Photos and many other interesting new features


02/10/20

7 tips for using Google Photos effectively


106




25/02/20
.