If we are not quite in the preparation period for Christmas, however, we invite you to browse with us a catalog of toys pretty cool. These are indeed the next figures in the range Nendoroids, de Good Smile Company.
For those unfamiliar with the model, the Nendoroids are action figures with an SD look (Super Deformed), or with a big head and a small body, using very famous characters from anime or video games (sometimes from Hollywood films). The figures are super detailed, and come with many accessories and several face plates, several faces, to be able to stage different expressions.
To announce its next figurines, Good Smile Company has the habit of holding exhibitions several times a year, the Wonder Festivals. But like all events like this, this year's festival had to resolve to switch to online mode only. Half bad news only for us Europeans, since this way we can also participate in the party!
A website allows you to virtually walk in an exhibition making us travel in a kind of model evoking Akihabara, where we can admire the next figurines of the company. The experience was designed for both PCs and mobiles.
Among the figurines announced, we note the presence of a DOOM Slayer, whose violence of the universe literally contrasts with the chibi universe of the Nendoroids. We also discovered a Crash, the bandicoot of the eponymous game, one of the rare western character to succeed in making a place for himself in the range. Jack Frost, a Persona well known to Shin Megami Tensei or Persona players, is a regular at the range Nendoroids. It was the Black Frost version that was announced.
Pokémon is also a license well represented in the toy collection, and Marnie from Pokemon Sword and Shield joins the family. But the figurine that will have made a strong impression is the prototype of Ryza, from the Atelier of the same name. The figurine manages to keep the "spirit" of the original character design, of amazing proportions, with the equally special design of the figures. Nendoroids.
Be careful, Good Smile Company has this rather particular operation which consists of only selling the figurines in pre-order, and once these are finished, the toys are no longer available. So watch out for the launch campaigns of the characters that interest you… We take this opportunity to remind you that the pre-release periods for (very pretty) Bayonetta and 2B (NieR: Automata) figurines are currently open …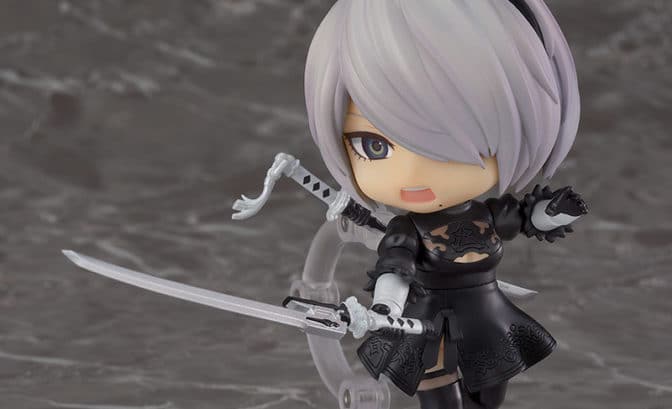 n1co_m