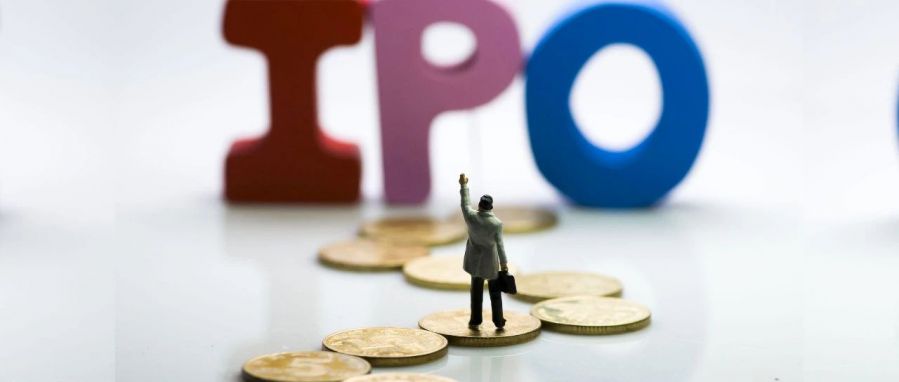 Big game makers usher in a bumper harvest?
Celadon Digital came first, followed by Chen Chen technology. Recently, the Hong Kong stock game market is so lively.
On June 30, according to the Hong Kong Stock Exchange, Wangchen Technology Holdings Co., Ltd. (abbreviated as Wangchen Technology) submitted a listing application to the main board of the Hong Kong Stock Exchange.
It is worth mentioning that just a week ago (June 25), Celadon Games Co., Ltd. (abbreviated as Celadon Digital) also submitted a listing application to the main board of the Hong Kong Stock Exchange, with CICC and CITIC Lyon as joint sponsors.
After nearly a year of silence, the Hong Kong Stock Exchange finally welcomed new gamers, and there were still two players at once. It is very likely that Celadon Digital and Wangchen Technology will become the first batch of game companies to enter the secondary market in 2021.
It seems that the new wave of domestic game companies going public in Hong Kong is coming again.
VR game company
It is not a day or two for Wangchen Technology to prepare for the listing plan.
As early as 2019, the company completed the filing of ODI (Overseas Investment Filing) for listing. In the same year, some media reported that Wangchen Technology had a team of more than 200 people in Shenzhen and Chengdu, and established a top technology research and development center in Hangzhou with Zhejiang University and NVIDIA.
In this regard, the Secretary of the Board of Directors of Xinhaiyi Technology Group Co., Ltd., one of Wangchen Technology's shareholders at the time, said that the listing plan of Shenzhen Wangchen Technology, a gaming company in which the company holds 7%, is progressing as scheduled.
Wangchen Technology was established in 2013 and is a technology company focusing on the independent research, development and distribution of sports games. Since its establishment, the company has received multiple rounds of financing.

Including Longyuan Yunteng, who invested millions in the angel round in 2014, and participated in tens of millions of yuan in the Pre-A round of investment in innovation factories, group venture capital, chasing venture capital, and Asia business capital in 2015.
In addition, in the past two years, Wangchen Technology has also made several undisclosed financings. In 2018, Jiadaogu Investment, Tap4Fun, and Renshun Capital invested in Wangchen Technology's B round of financing, and in the same year, Yashang Nuohui invested in B+ round.
The latest financing of Wangchen Technology occurred in 2020 equity financing, and Xinhaiyi mentioned above is the investor.
At the team and product level, the company's core members are from DreamWorks, Microsoft, Tencent, Fantasy Sports, Tap4Fun, etc., and its subsidiaries own "Football Master", "NBA Basketball Master", "Best 11 Players-Champions Club", and "Champions Super League OL" And other sports mobile game products.
Among them, "Football Master" is one of the company's main products.
This game is a football manager game based on robot dynamics AI action engine and 3D engine. Players play the role of the legendary team coach in the game, instruct the team to train players and participate in leagues around the world. The game has a genuine portrait authorization and an event authorization.
In terms of revenue calculation, Wangchen Technology ranks second in China's mobile sports simulation game market with a market share of approximately 16.2%, and ranks third in China's online sports game market with a market share of approximately 5.6%.
According to the prospectus, Wangchen Technology's revenue mainly comes from the sale of in-game virtual items. In 2018, 2019 and 2020, the total revenue will be approximately RMB 341 million, RMB 378.6 million and RMB 404.7 million respectively. The total gross profit was approximately RMB 153.8 million, 171.1 million and 180.4 million respectively, and the gross profit margin was approximately 45.1%, 45.2% and 44.6%, respectively.
It is worth mentioning that in addition to developing sports mobile game business, Wangchen Technology also has further explorations in cutting-edge technologies such as VR and live broadcast fields.
The company has developed a set of VR technology called "InnoReal", which is mainly used in the field of VR sports live broadcast, to provide users with a new way to watch, experience and experience sports events.
The specific manifestation of this technology is: through 3D reconstruction technology and a 360° high-speed camera system, Wangchen Technology can immediately capture a player's moving image, and output a dynamic 3D model by fusing all the image data.
This is why many people call Wangchen Technology a "game technology company".
Mobile game initial player
Different from Wangchen Technology's entry into the game market with "ingenuity", Celadon Digital is a player who has actually caught up with the development trend of Chinese mobile games.
Celadon Digital was established in Xiamen in 2013. It is one of the earliest domestic game companies focusing on independent game tracks. At this stage, thanks to the popularity of smart mobile phones, China's mobile game industry ushered in explosive growth.
In the same year, Celadon Digital launched the first self-developed product "Grid RPG". At that time, the monthly turnover of this product had reached millions of dollars.
Celadon Digital, which started well, made many attempts in the following years, but the results were not satisfactory. Celadon Digital COO Zeng Xiangshuo once publicly stated: "We have done terminal games, page games, and H5, and have taken a lot of detours."
Mountain darkly, vista. After 3 years of exploration, Celadon Digital has found its own "passage path"-idle games.
Perhaps many people talked about celadon digital, their first impression was "The Strongest Snail" in the fire of 2020, or the popular product "The Lantern and Dungeon" in 2021.
From the perspective of gameplay, the former is more focused on placement attributes, while the latter is based on Rogue-like and incorporates placement elements. And this is inseparable from Celadon Digital's previous attempts in the field of placement and Rogue-like.
As early as 2015, Celadon Digital launched the idle game "Endless Adventure", which has been "recommended by editors" more than 150 times in the App Store, with a score of 4.7 (out of 5). In 2017, Celadon Digital launched the Rogue-like game "Unbelievable Labyrinth". In the same year, the game reached the top of the paid game list in the App Store in China for more than 70 days.
Thanks to the in-depth research in placement and Rogue-like, Celadon Digital has effectively transformed the sub-category gameplay into considerable commercial value.
On June 25, Celadon Digital submitted a prospectus to the main board of the Hong Kong Stock Exchange.
According to the prospectus, in 2018, 2019 and 2020, Celadon Digital achieved net profits of 24.86 million, 19.625 million and 104 million respectively. Among them, in 2020, under the influence of the epidemic factor and the release of the new game "The Strongest Snail", the company's revenue has increased by nearly 13 times.
"The Strongest Snail" was launched in July last year. It was developed by Celadon Digital and published by Thunder Games. It ranked top 1 in the Google Play free game list for many days after its launch, and reached the top 2 in the best-selling list. It has long occupied the App Store in Hong Kong, Macau and Taiwan. Top 1 in the free list and top 5 in the best-selling game list.
It is worth mentioning that Celadon Digital and Thunder Games are called "brother companies", and they share a common "mother"-gigabit. First of all, Thunder Games is a game publishing platform owned by Gigabit, and Gigabit is also the second largest shareholder of Celadon Digital.
As early as December 2013, Gigabit had subscribed for a 20% stake in Celadon Digital with 10 million in cash. In 2019, Gigabit invested twice in Celadon Digital, and its shareholding ratio was as high as 36.91%.
Until April this year, Gigabit announced that it would transfer 10.11% of Celadon Digital's shares. This transaction intends to transfer 3.37% of its shares to Tencent Ventures, Lingxi Interactive Entertainment, and Magic Information to help Celadon attract important investors.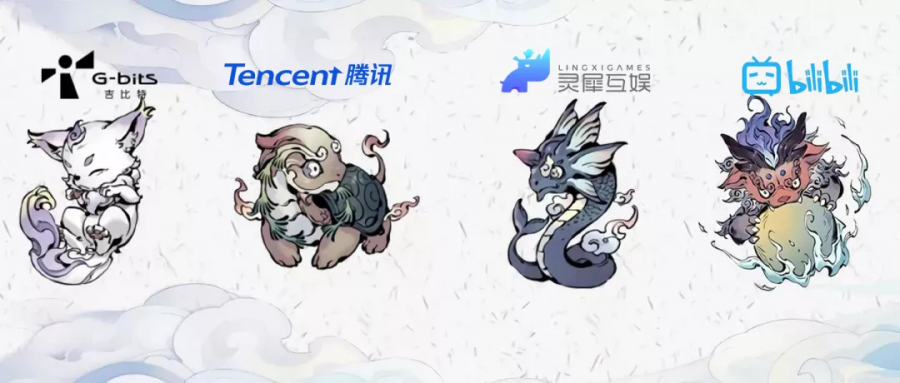 According to the latest prospectus of Celadon Digital, in terms of institutional shareholding, Gigabit holds 21.37% of its shares, making it the largest institutional shareholder of Celadon Digital. The newly entered Tencent, Ali and B Station each hold 4.99% of the shares.
Currently operating 6 mobile games, including "The Strongest Snail", "Unbelievable Labyrinth", "Lantern and Dungeon", "Aris Virus" and "Endless Adventure".
In addition, the company has 10 games in reserve, all of which are expected to be launched before 2023, 4 of which are internally developed and the rest are imported and authorized.
Conclusion:
On the whole, with the rise of small and medium-sized emerging game companies such as Celadon Digital and Wangchen Technology, the game market has become more competitive, and the "grabbing" of large companies has gradually become fierce, and the capital market has become more enthusiastic about games.
In the first half of 2021, Tencent has invested in more than 40 game companies, and almost won one in a week. In addition, ByteDance acquired Mutong Technology for US$4 billion, which is expected to set a new high for this year's M&A amount.
It is worth mentioning that in 2020, the "Original God" fire, there is news that Tencent and ByteDance both wanted to invest in Mihayou, but they were unsuccessful.
At the market level, with the exception of Celadon Digital, Wangchen Technology, and Mihayou, there are many emerging companies that have performed actively in recent years. Focusing on the subdivision of the track, there are many new stars such as Lilith (SLG) and Eagle Point Network (RTS Tower Defense).
From the perspective of overall development, the domestic game environment is gradually improving. Perhaps Celadon Digital and Wangchen Technology are just the beginning of this new wave of listing in Hong Kong.

Source: Competition
Original: https://mp.weixin.qq.com/s/Y1TSNng3KPU0bNhJ1EiqjQ
.