One of the needs is becoming 'essential' for today's young people, inferior to what food and water is to capture images to capture the moment in their lives, especially the moments Have fun with friends. And of course, not everyone wants to invest in a separate camera to take photos, so often use smartphones to take on this task.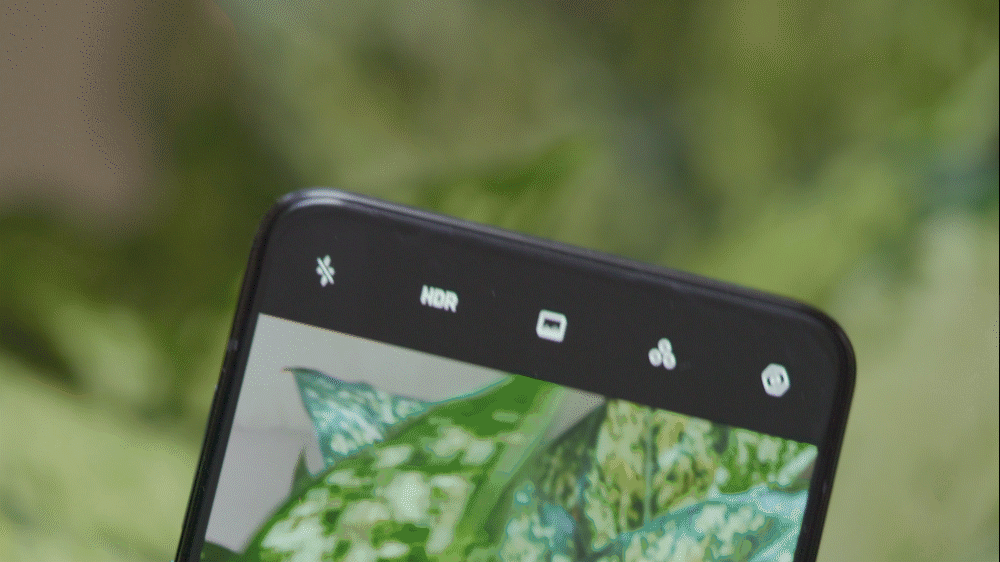 Unique shark fin shaped front slide camera
To best capture the moments of play, a smartphone must have a versatile camera system, which can take telephoto, close-up, high-quality video. And one of the top smartphones in terms of versatility is the OPPO Reno 10x Zoom recently released.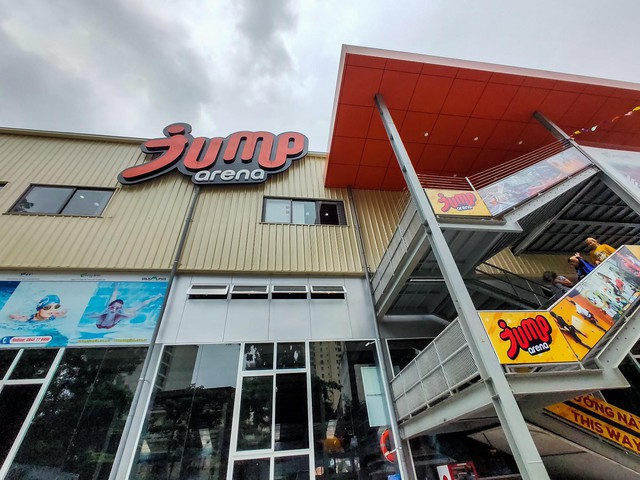 To experience the most complete shooting capabilities of the camera, I invite you to Jump Arena. It has many different fun activities, but it is also a challenge for any smartphone because of the lack of bright shooting conditions and very spacious space (need a lot of zoom capabilities).
OPPO Reno 10x Zoom, just like the name, has an impressive zoom capability, which zooms close to the 8MP f / 2.2 wide-angle camera (equivalent to the 16mm focal length of a professional camera), a regular 48MP camera f / 1.7 and zoom camera far from potential 10x 13MP resolution (up to 260mm).
This is the first time that OPPO has tested a unique potential camera that has been researched for a long time. All 3 cameras are combined with phase-detection sensor (PDAF) and laser focus, creating a powerful shooting system that meets all shooting situations.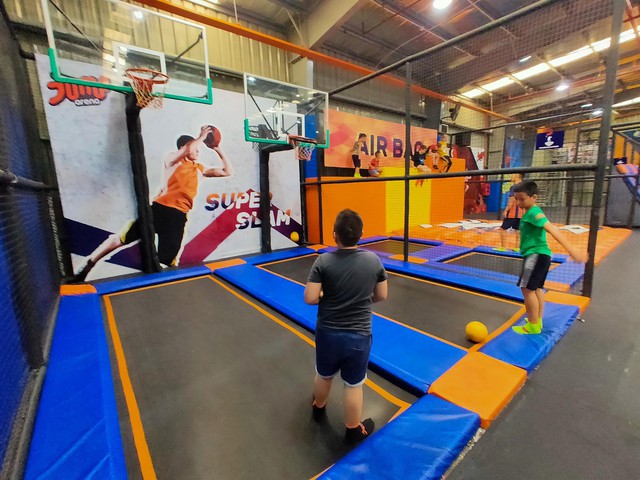 In the past, to get this system with high versatility like this, users would have to buy cameras instead of lenses (DSLR) or the line of specialized superzoom cameras expensive and bulky. But with OPPO Reno 10x Zoom, you can do it all with just a thin and light machine, which can be carried in your pocket.
This is a great advantage, because there are now many amusement parks, concerts do not allow users to use professional cameras, or charge much higher than regular fares – otherwise it will always Always allow people to use smartphones.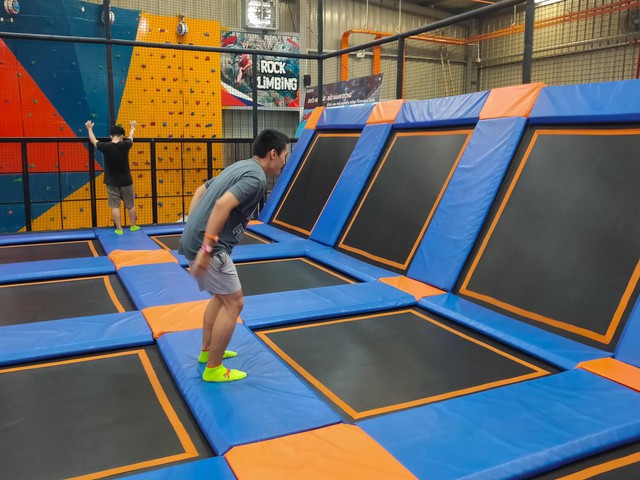 It also has impressive movie recording capabilities, with 4K recording options at 30fps or 60fps, and FullHD recording up to 240fps to slow down the scene by 10 times. During this outing, I recorded the most 'exciting' actions to keep and share easily.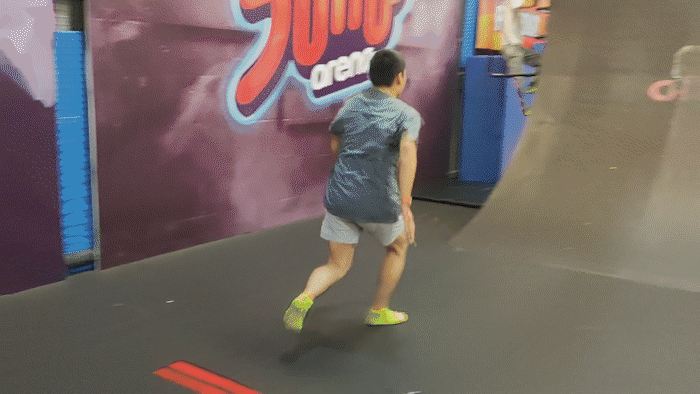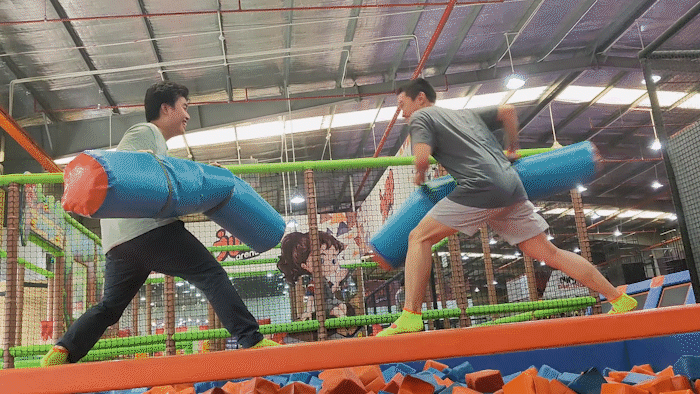 OPPO Reno 10x Zoom's main camera when taking photos has the ability to stack pixels, reducing the resolution to 16MP but thus reducing the noise in the picture clearly, so I chose it to capture in the darkest places.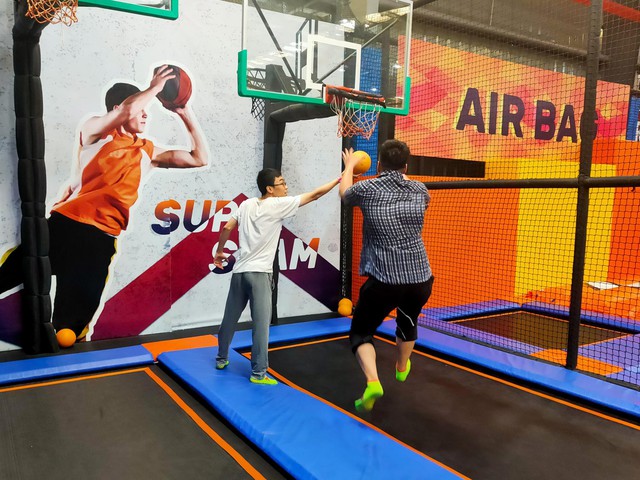 2 camera assist for Reno 10x Zoom becomes very useful in many different shooting situations. I can capture the entire artificial climbing area with wide-angle cameras when your friends are popularized by the staff, or switch to a 10x zoom camera to shoot when they brace themselves.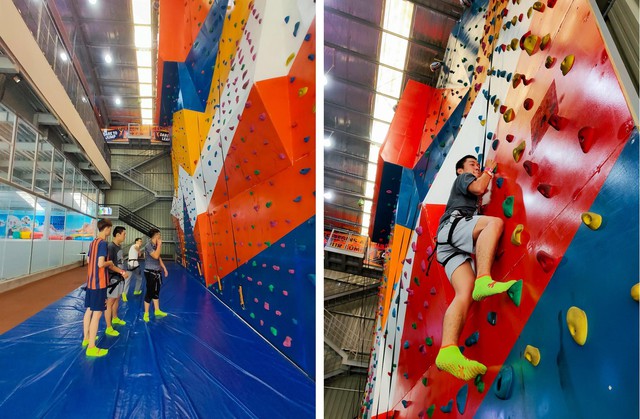 About the software, OPPO Reno 10x Zoom is equipped with a scene recognition feature using artificial intelligence (AI). In this shoot, when you see the scene with vivid colors, it automatically pushes the contrast and intensity of the colors present in the image. Thanks to AI, I can upload photos without having to go through more editing and post-production steps.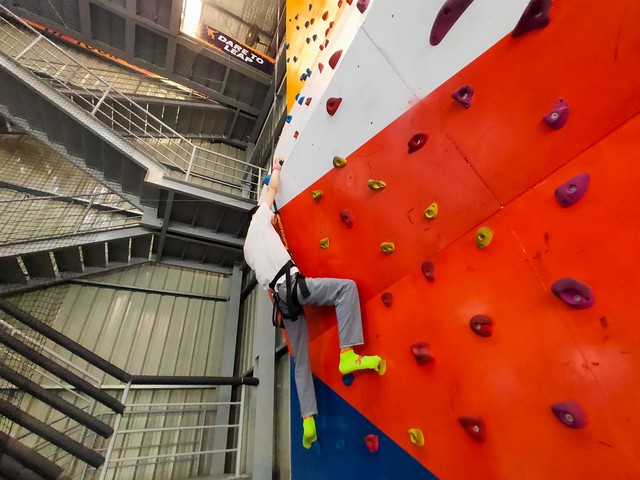 The outing is really fun, everyone works hard with the games here. But it won't be complete without the OPPO Reno 10x Zoom to capture the best moments. Although the '10x' in the product name refers to the potential zoom camera, it is equipped, but in this case the device has brought '10x fun' to our outing.