You use icloud or Dropbox for storing photos, photo backup online anytime, anywhere, but both of them are free to use, very little, because of that, multi-platform software Shoebox Pro is the first choice when you get 1 year of Shoebox Pro license for free unlimited online photo backup.
Related posts
How to register iCloud on the Web from iPhone, iPad
How to sign up for iCloud, create an iCloud account on iPhone, iPad
How to log in iCloud on iPhone, iPad
How to sign up for iCloud on the Web from a computer
How to create an iCloud account on a Macbook
Shoebox Pro is a multi-platform online photo backup software anytime, anywhere. You can take pictures, backup and share them with everyone unlimitedly with the best cloud storage technology available today. Compared to Apple's iCloud or Dropbox, Google Drive Shoebox Pro allows unlimited storage, you can save millions of photos if you want when you own unlimited free Shoebox Pro license in this article.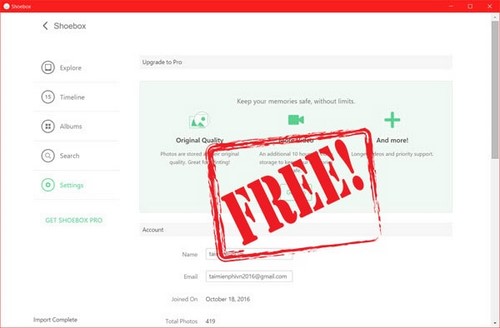 Sign up for Shoebox Pro license for free, backup photos online
To own 1 year online photo backup you have to spend $ 49.00, One of the numbers is not little at all. However if you follow the instructions below from October 18 to October 23 will receive 1 year of online photo backup for free with license ShoeBox Pro free.
Copyright registration guide Shoebox Pro, online photo backup
Attention

The Shoebox Pro Giveaway code time will end at 3pm on 10/23/2016
Only applies to new accounts, so you must register for a new one.
Step 1: First you need to have Shoebox Pro software, or download Shoebox Pro application for mobile devices.
– Download Shoebox Pro to your computer: Download Shoebox Pro.
– Download Shoebox Pro for iPhone: Download Shoebox Pro for iPhone.
– Download Shoebox Pro for Android: Download Shoebox Pro for Android.
Step 2: To receive a free Shoebox Pro 1 year license code giveaway, you can visit HERE to receive the copyright code giveaway.
– Access COME IN To register for an account, the website interface appears, click on Redeem Pro Code.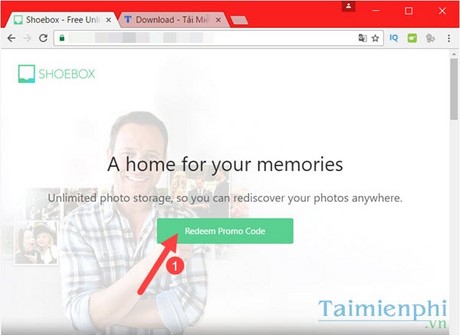 – Proceed to register a new account and then click Sign Up.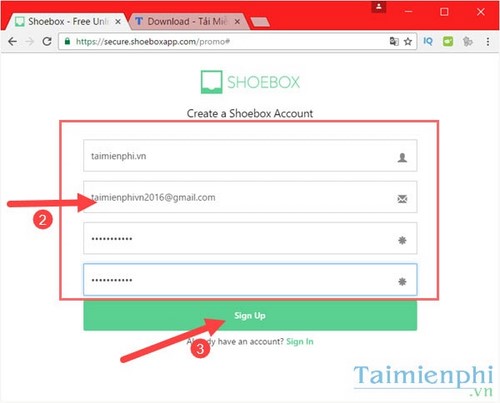 – Fill in the Giveaway code in the box Promo Code then choose Skip subcription but apply promo code Please.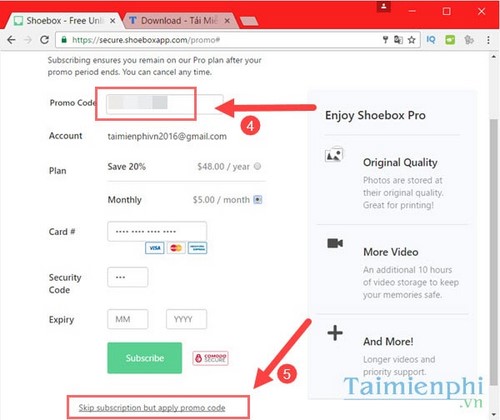 Step 3: After completing the above 2 steps, you have downloaded the software to your computer (specifically the computer), open the software and login account registered above on.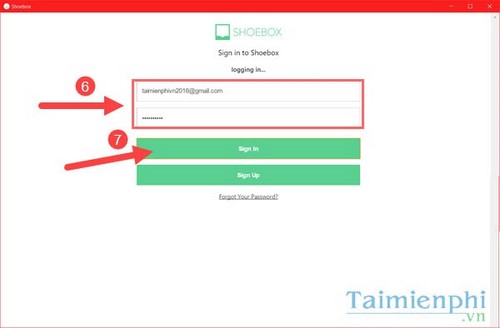 – After logging in is complete, you can use Shoebox Pro to store photos online for 1 year without limit, you can choose features such as photo backup or online photo sharing.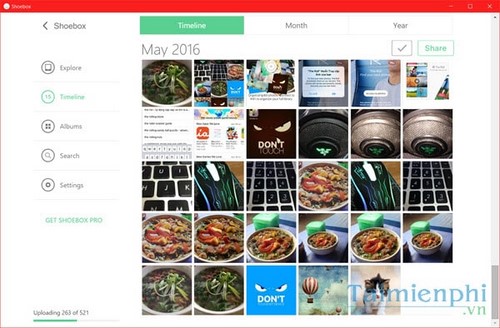 Some main features of the program:
– Unlimited photo backup, anywhere with network connection.
– Automatically backup photos, take photos between devices.
– Unlimited storage, you won't need to worry about the number of photos you take.
Your photos are always private and you have the right to share them.
https://thuthuat.taimienphi.vn/giveaway-dang-ky-shoebox-pro-mien-phi-sao-luu-anh-truc-tuyen-9243n.aspx
With the 1 year successful registration of Shoebox Pro license, you will not have to worry about image storage For each outing, immediately share with your friends. And in addition to Shoebox Pro, you can also refer to the top 4 famous online photo storage services, with services online photo storage It also possesses backup features that are very fast and convenient for users.
.