Hard drive plays a big part in deciding whether a computer is fast or slow, hard drive management is also very important to optimize the computer and so the software Aomei Dynamic Disk Manager Pro born to assume this responsibility. Owning the copyrighted software Aomei Dynamic Disk Manager Pro will help a lot for your computer.
Related posts
Simple and efficient hard drive management, monitoring and partitioning with Paragon Partition Manager Free Edition
(Giveaway) Register for AOMEI Backupper Professional license, backup computer data from 9/9 – 10/9
(Giveaway) Register license AOMEI Partition Assistant Pro, manage drive partition from 27/7
(Giveaway) Register copyright Disk Recovery Wizard, recover data from 6/1 – 8/1
(Giveaway) Free license GiliSoft Private Disk, data encryption from September 17 – September 18
AOMEI Dynamic Disk Manager Pro support hard drive management as optimization operation of the system, ensuring the performance of your computer. AOMEI Dynamic Disk Manager Pro is performing tasks such as managing, finding and deleting junk files, registry, converting drives …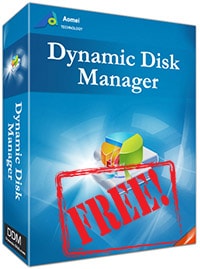 Registered license AOMEI Dynamic Disk Manager Pro, hard drive management software 2016
With the application of advanced data security technologies, AOMEI Dynamic Disk Manager Pro allows you to reduce C drive capacity, create new volumes, as well as move volumes from one drive to another.
To own AOMEI Dynamic Disk Manager Pro copyrighted software you have to take up 36.00 $ But you will have it completely free if you follow our instructions below, register now today August 2, 2016 to August 4, 2016 to own AOMEI Dynamic Disk Manager Pro license without having to spend such money
How to register AOMEI Dynamic Disk Manager Pro license
Attention

Giveaway code AOMEI Dynamic Disk Manager Pro time will end at 3pm on 4/8/2016
Step 1: First, download AOMEI Dynamic Disk Manager Pro software HERE
– Then click next HERE To receive the software license code giveaway code is completely free.
Step 2: Install and license AOMEI Dynamic Disk Manager Pro software.
After downloading the software, install it as usual and open the software when it's done. Help >Register to proceed with copyrighted software activation.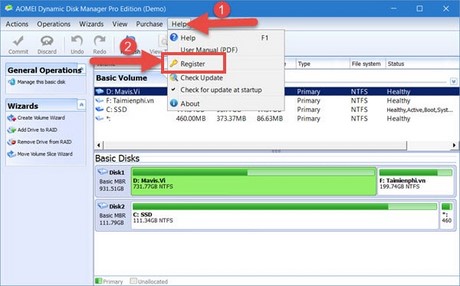 Then enter the code received above and click Register.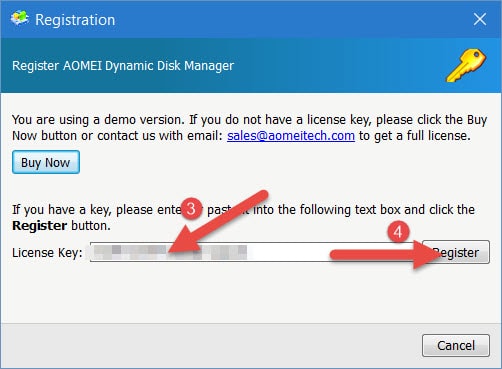 When there is a message activated successfully, close and use the software only.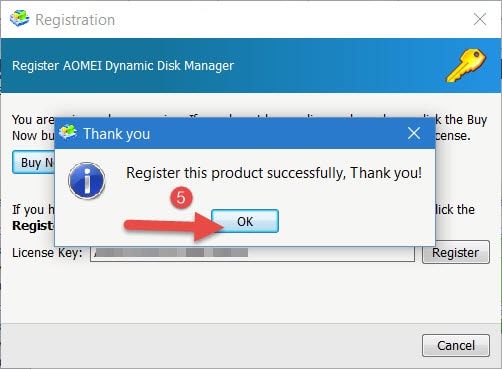 Your last job now is to use to manage and divide the partitions on the hard drive as well as optimize the system's operation.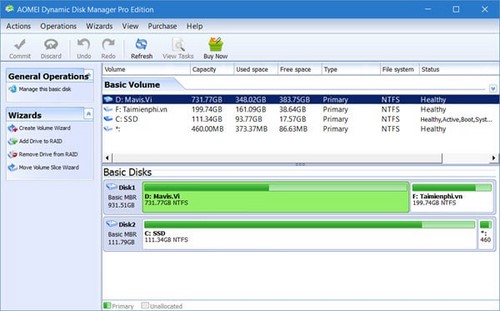 https://thuthuat.taimienphi.vn/giveaway-aomei-dynamic-disk-manager-pro-mien-phi-quan-ly-o-cung-1241n.aspx
Hard drive management and system optimization help your computer operate at the highest efficiency and efficiency for you. Besides the license registration of AOMEI Dynamic Disk Manager Pro. In case you are reading this article too late, do not be sad because this is not the only software specializing in managing and optimizing computer systems, there is a software that has been famous for a long time with tools. This, especially recently on Windows 10, has also been strongly supported. None other than Easeus Partition Master, Easeus Partition Master software is highly appreciated by experts for features and stability when operating, and even with IT guides, often use this tool. Specially manage hard drives, partition windows 10 with Easeus Partition Master is the most effective solution you should consult.
.