Software DriverEasy is one of the software that supports automatically finding drivers, downloading and installing drivers automatically for users' computers and laptops. With the execution speed quite fast, most of the missing drivers in your computer will be fully installed. Register to use 1 year of DriverEasy license to automatically install the driver every time you reinstall your computer with ElectrodealPro
Related posts
How to install DriverEasy to quickly update the computer driver
(Giveaway) Register Driver Dr license, download and install computer driver automatically from October 2 to October 4
DriverEasy – Fix error "An Application error occurred …"
(Giveaway) Register Sumo PRO license, automatically upgrade computer software from 10/10
Use IDM to download Driver on DriverEasy
DriverEasy supports automatically finding drivers and installing drivers for users' computers and laptops. With more than 8,000,000 drivers of all devices worldwide, DriverEasy allows you to quickly find the missing drivers in your device.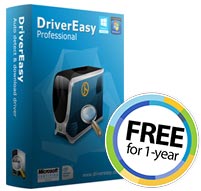 (Giveaway) Register for 1 year DriverEasy license, download and install Driver automatically
How to perform on DriverEasy is quite simple, you just need to perform in 3 steps to complete the installation of the missing driver for your computer. Download speed is quite fast, but it also depends on the internet connection where you live. But just that is enough, you do not have to tinker and find it manually anymore.
The DriverEasy license is valid $ 29.95. Sign up and install today December 2, 2015, you will have in hand the license DriverEasy without spending a single cost.
How to register DriverEasy license
Attention

DriverEasy license registration period may end at any time
Step 1: Download version DriverEasy
Step 2: Registrar of copyright DriverEasy
– You guys come in Here Sign up for DriverEasy Giveaway
– At the interface, enter the email you are using (If you do not have an email, sign up for gmail or register yahoo to create your email) -> Select Get Free License key
Then, login to gmail or yahoo to receive DriverEasy code Giveaway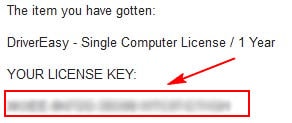 Step 3: Install and license DriverEasy
– Install DriverEasy
– At the interface, choose Register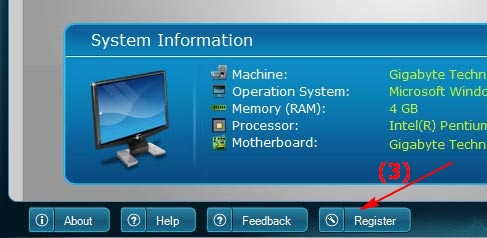 Enter information Giveaway Code -> Select Activate -> Select OK to complete the copyright registration process DriverEasy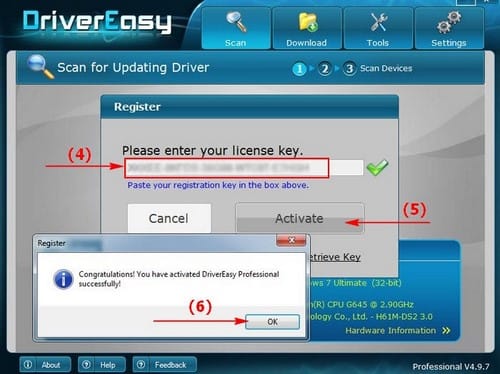 Main interface of DriverEasy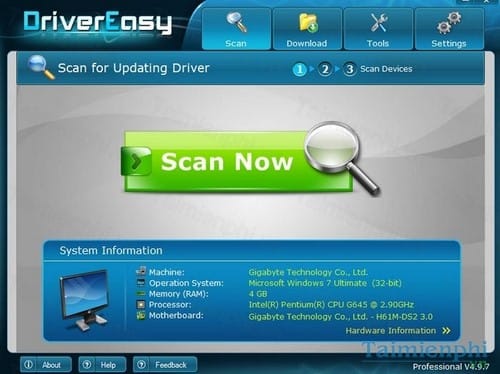 Registered DriverEasy license helps you to download drivers automatically for your computer to save time to do many other jobs instead of manually searching the internet. In addition to DriverEasy, there are quite a few software that support driver installation such as Driver Booster or 3DP Chip. With users already familiar with Driver Booster It can be seen that this is a quite useful program, but like DriverEasy, there are fees to use
As for 3DP Chip, users can install and use comfortably because 3DP Chip is free software to users. Although free, but can talk about the speed of driver download and installation is not inferior to any software.
https://thuthuat.taimienphi.vn/giveaway-drivereasy-mien-phi-cai-driver-tu-dong-5195n.aspx
For more detail, you can refer to how Automatic driver download for the computer by 3DP Chip that ElectrodealPro instructed
.