ElectrodealPro cooperates with Pacisoft Vietnam company to give Taimienphi readers software copyright ZWCAD + 2015This program is suitable for designers, builders, students, students studying construction, graphics and architecture. Please quickly register to own this valuable software offline.
Related posts
(Giveaway) Register 6 months license Bitdefender Total Security 2015 from 13/8
(Giveaway) 1 year license Avast Pro Antivirus 2015, professional antivirus from June 16 – June 19
(Giveaway) Using 3 months of free Kaspersky Antivirus 2015 license, effective virus removal from 28/12
(Giveaway) Register 3-month license of Kaspersky Antivirus 2015, professional antivirus since 23/6
(Giveaway) 1-year subscription to Avast Free Antivirus 2015, professional antivirus from 10/3
It is possible that at present, when users refer to graphics drawing software, they will immediately think of AutoCad or 3ds Max … all are famous parts of the publisher Autodesk, but to use AutoCad good 3ds Max …, the user's computer configuration must be really great. At the same time with the great cost of equipping Autodesk copyright is even more difficult. ZWCAD + 2015 meets professional requirements for engineers and designers with high ability to handle the work and performance. At the same time, it helps businesses and users save the cost of equipping the license with reasonable prices. Direct support from experts in Vietnam and the world 24/7. Thus, it can be seen that ZWCAD + has brought users & businesses a new choice to optimize their work and peace of mind to develop their business, create amazing drawings, architectures and products.
6-month license valid 60USD and 1 year is valid 120USD. The licenses were given to users as a thank and gratitude to Taimienphi readers during the past time. At the same time, it helps readers to experience the product in the most authentic and full-featured way.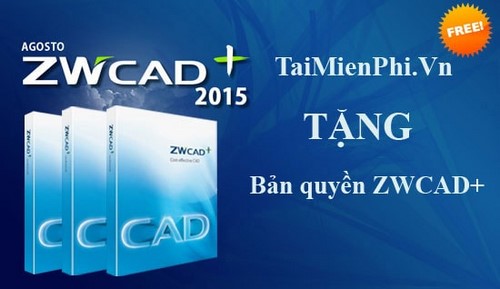 ZWCAD + 2015 is currently the latest version of developer ZWSOFT, with a lot of added features to best support users in drawing and designing technical drawings. ZWCAD + 2015 Allows users to create and edit 2D drawings, 3D models … in addition to many other features to help users customize their work more creatively.
ZWCAD + has moderate capacity, installation is also much easier than software of the same function. ZWCAD + offers users a lot of features to promote creativity in single work as well as effectively teamwork. Customizable, comfortable interface for students, students as well as engineers in the construction, engineering, and design industries. With the increasing number of users, ZWCAD + is considered to be one of the formidable competitors in the 2D and 3D drawing design software market.
Download and install ZWCAD + 2015
Registration form to receive copyright ZWCAD + 2015
(The registration period for software copyright has ended, we will update the list of copyrighted readers at 12am on June 18, 2015)
More information about the program
| | |
| --- | --- |
| Programme | ElectrodealPro in collaboration with Pacisoft Vietnam donates copyright ZWCAD + 2015 |
| Registration period | June 10, 2015 through June 17, 2015 |
| Participants | All readers of ElectrodealPro |
| Present | 100 License ZWCAD + Pro 6 months + 10 License ZWCAD + Pro 1 year |
| How to calculate copyright recipients | Registered readers, X-Media randomly selects copyright recipients through random.org |
| Time to publish results | ElectrodealPro will announce the results you receive 12 o'clock day June 18, 2015 |
| Time to submit copyright | From June 19, 2015 – June 22, 2015 |
| License submission method | ElectrodealPro will send licenses to lucky readers by email |
Features with special attention to ZWCAD + 2015
Full DWG format support
The drawing files, blueprints of the program are saved in .dwg format. If you use AutoCAD or any other software that supports this format, you can open it. In addition to .dwg, ZWCAD + also supports saving to .dxf, dwf and dwt formats
ZWCAD + is fully compatible with Mainstream CAD platforms
ZWCAD + has an interface including menus, toolbar, command line windows, dialog boxes … it can be said that the program's interface is quite similar to the Windows interface.
ZWCAD + supports many Windows operating systems
ZWCAD + Runs well on any Windows platform like Win 7, Wind 8.1 good Win 10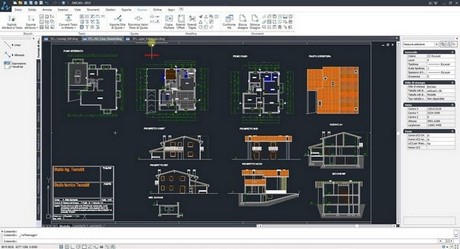 https://thuthuat.taimienphi.vn/giveaway-taimienphivn-tang-ban-quyen-zwcad-2015-thiet-ke-do-hoa-chuyen-4304n.aspx
ZWCAD + 2015 has stable dynamic performance, the program takes up less memory space no matter how many drawings you open. It can be seen that ZWCAD + 2015 is the perfect and stable choice for individuals as well as design and construction companies.
.