CyberLink YouCam 6 is an indispensable tool for those who like to chat with friends with countless unique effects to assist when you show cam videos on your computer or just take pictures. CyberLink YouCam 6 will elevate your webcam to become extremely interesting and right now follow ElectrodealPro how to download and activate the copyright giveaway code.
Related posts
CyberLink YouCam – Version 6 comes out with many new features
How to fix common CyberLink YouCam errors
Share videos on Cyberlink YouCam on Youtube
How to remove Cyberlink Youcam on the computer
How to download and install Cyberlink Youcam 9
CyberLink YouCam 6 is a version equipped with a lot of effects, not inferior to its rival, WebCamMax., software WebCamMax Famous for the unique utilities to support webcam insert effects, unique images combined with your computer webcam to create interesting and extremely different videos and pictures with your friends.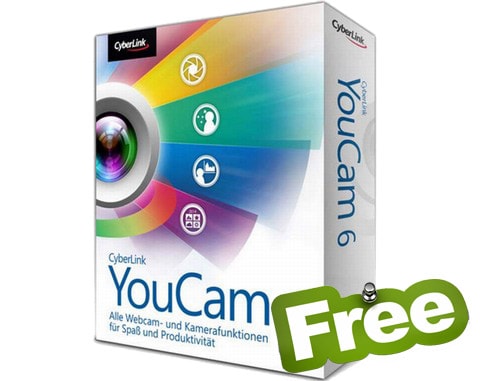 Cyberlink YouCam Giveaway – Register Copyright Cyberlink YouCam 6
With a lot of effects accompanied by a series of editing features of a webcam software, it can be said that CyberLink YouCam 6 is the tool you need to have in your computer. The software is priced $ 34.95 but currently get royalty free Giveaway for 6 days from December 26, 2016 – January 1, 2017Don't hesitate but quickly download CyberLink YouCam 6 to insert unique effects for your videos and pictures.
How to apply for CyberLink YouCam 6
Attention

CyberLink YouCam 6 license registration period ends at 15:00 on January 1, 2017
When downloading, you must choose CyberLink YouCam 6.
Step 1 : Download version CyberLink YouCam 6: CyberLink YouCam
Note: You choose version 6 to download and install.
To activate and receive CyberLink YouCam 6 copyright code giveaway, follow the instructions below:
First you press COME IN to access the link to receive the copyright giveaway code.
Fill in your Name and Email and then Click Submit to complete the receipt of the copyright giveaway code

At this step will show your giveaway code, store it and we begin to install the software.

Step 2: Install and activate the CyberLink YouCam 6 code:
Once CyberLink YouCam 6 is installed and opened, the software will ask you to enter the giveaway code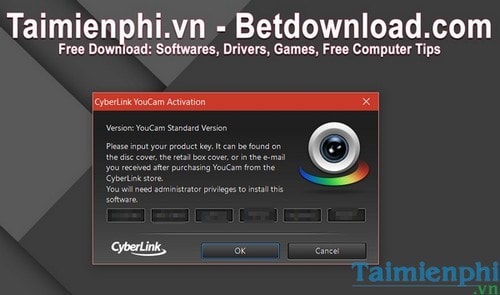 Receive the code you just received earlier
Now you can use CyberLink YouCam 6 license with full features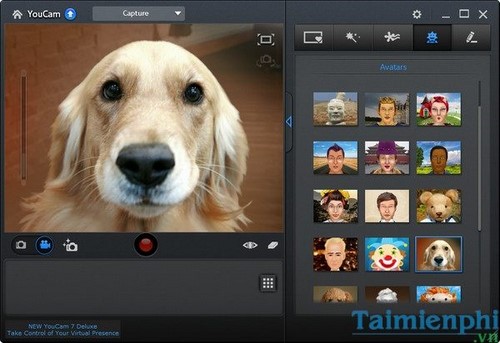 So ElectrodealPro has finished instructing you how to activate CyberLink YouCam 6 copyright code Giveaway, the video recording, taking photos with unique effects for those who like to chat and showcam with their friends.
Also if you want to use more advanced with CyberLink YouCam 6 can refer to how video with sound. Wish you all success.
https://thuthuat.taimienphi.vn/giveaway-cyberlink-youcam-4-deluxe-mien-phi-hieu-ung-webcam-917n.aspx
.