Have you ever thought of turning a normal photo into a character that can move eyes and mouth. If not, the software is copyrighted CrazyTalk will help you do that. With full features when activating license CrazyTalk for free, you will feel really interesting when using this software.
Related posts
How to install Easy GIF Animator to create GIF animations
(Giveaway) Copyright for free Cyberlink AudioDirector 7, audio editing
(Giveaway) Register copyright Ashampoo Music Studio 4, manage music from 10/7 – 12/7
(Giveaway) Get copyright of DxO Optics Pro 7 Elite, professionally edit and manage photos from 5/7 – 31/7
(Giveaway) Register PC Clean Maestro 1 year license, optimize, speed up your computer from July 14 to July 15
There is very little software to help you edit photos into 2d or 3d cartoon characters, because creating a 2d or 3d character is quite difficult for novices. Usually we need to use specialized software for modeling, building facial expressions, and a lot more. But with CrazyTalk you will be able to do it from a photo, although currently the software only supports facial but this is a software worth a try.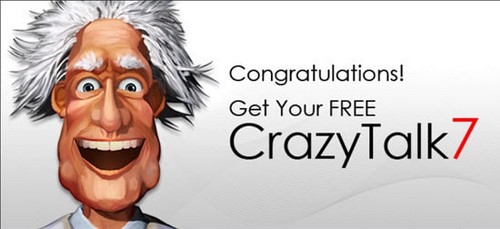 (Giveaway) CrazyTalk 7 copyrighted software, 2D, 3D animation character creation
As mentioned above, you will receive free CrazyTalk license software if you follow the instructions below from December 29, 2016 to January 5, 2017 instead of spending $ 49.00 As expensive as before.
Instructions for activating copyrighted software CrazyTalk, creating 2D animated characters.
Attention

CrazyTalk Giveaway code time will end at 3pm on 5/1/2017
Step 1: First thing, readers please download CrazyTalk giveaway version here: Download CrazyTalk.
Step 2: After downloading CrazyTalk, click COME IN to proceed to receive software copyright giveaway.
– After going to the CrazyTalk homepage to receive the giveaway code, the system will ask you to choose 1 of 2 new account registration entries if you haven't already or sign in to receive the activation code.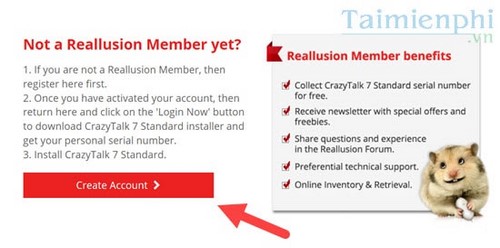 – In case you don't have an account, choose Create Account Please.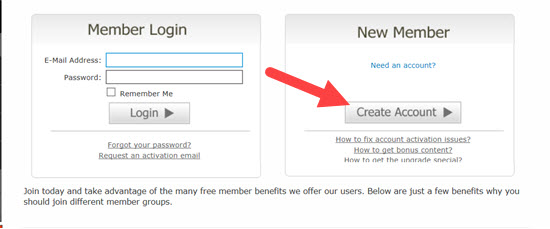 – Fill in your details Submit Now.
Note: After registration is complete, within 6 hours you must go to Mail to activate.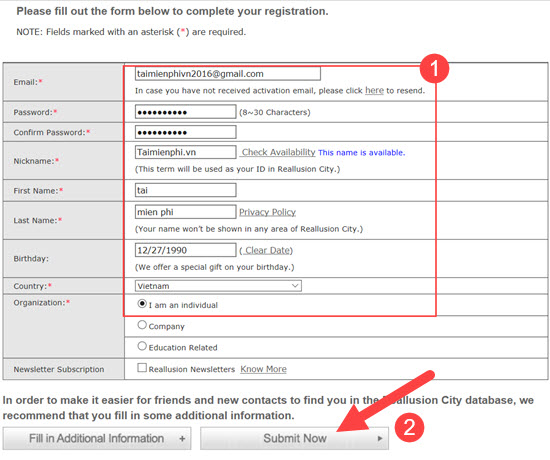 – Next, you go back to the original page and choose to login to receive the activation code, for those who already have an account, you do not need to do the above step as mentioned.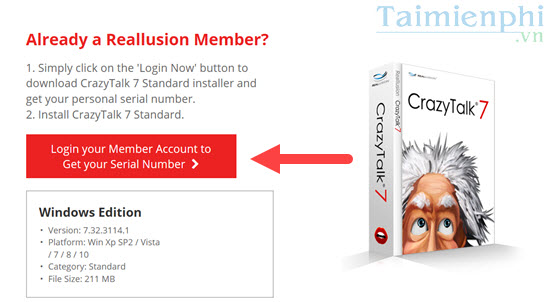 – Enter your username.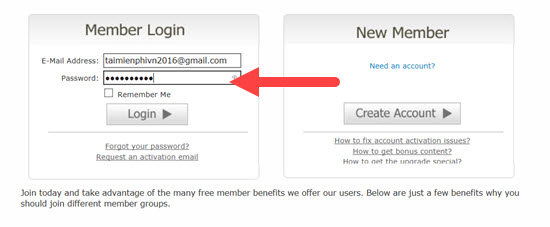 – The system will display your version allowed to activate copyright, press Submit.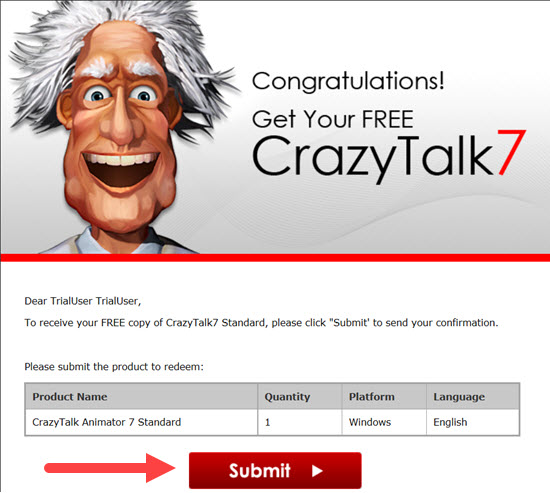 – Then the giveaway code will show up, please store this giveaway code again.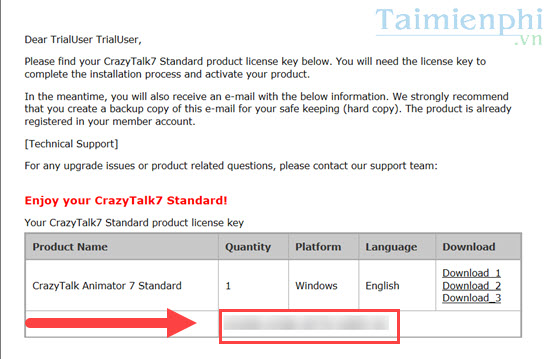 Step 3: Install the software CrazyTalk, during the software installation will ask you to enter the activation code. Please use the activation code that you just got above to install.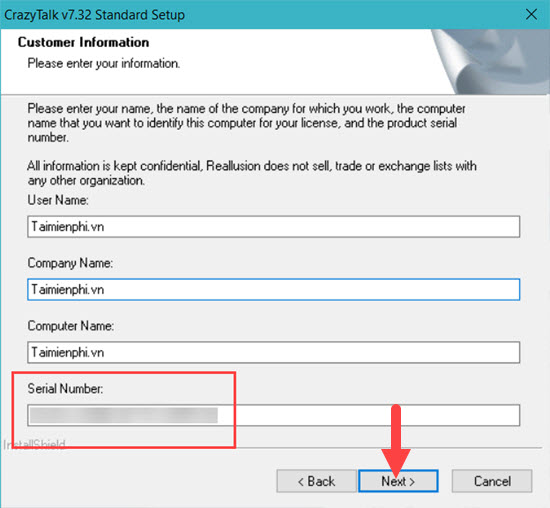 – The last step is let's take a photo and test any copyrighted software CrazyTalk for free just activated see how offline.
https://thuthuat.taimienphi.vn/giveaway-crazytalk-mien-phi-tao-nhan-vat-hoat-hinh-2d-3d-13518n.aspx
With the successful activation of CrazyTalk, you are already using 1 software 2d character creationExtremely interesting, 3d from simple photos. However, to get a complete product on CrazyTalk you will certainly spend a lot of time.
.