The following article will guide you how to register for a free license Vov Sticky NotesThe desktop note-taking app is quite useful. Vov Sticky Notes will help you remember to-do tasks, important plans or simply temporary thoughts that you want to save immediately. Please follow up.
Related posts
Instructions to use Vov sticky note on Windows 10
(Giveaway) Efficient Sticky Notes Pro license for free, create reminders, notes
(Giveaway) Copyright Vov Alpha Blend for free, unique photo-combining software
How to reset and install Sticky Notes on Windows 10
Sticky Notes updated to the new version adds a host of features and patches
For many people, the desktop is simply a place to put icons and shortcuts that sometimes don't have a specific function. However, it is possible to take advantage of the empty desktop space by adding some more useful things, Vov Sticky Notes Not a bad choice.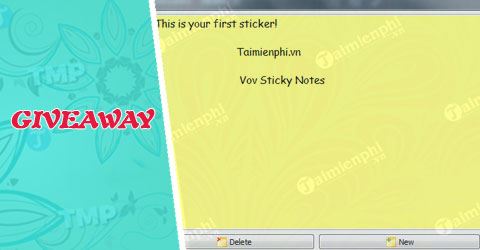 Subscription guide for free Vov Sticky Notes
When you install Vov Sticky Notes, the application will automatically minimize to the icon frame and you just need to right click on the Vov Sticky Notes icon when you want to add when new notes. The Vov Sticky Notes window is completely resizable when you insert text into it.
Valuable software license Vov Sticky Notes $ 9.99. Sign up today 4/ 05/2018you will get license for free Vov Sticky Notes. Please quickly register for a free Vov Sticky Notes license because the Vov Sticky Notes giveaway program will end on May 10, 2018 . Please follow the instructions to register for a free Vov Sticky Notes license below.
HOW TO REGISTER FOR FREE Vov Sticky Notes
Attention

Time Register for free Vov Sticky Notes license will end on 16h day May 10, 2018.
– Download and install giveaway version of Vov Sticky Notes: Download Vov Sticky Notes Giveaway
– Because this is the Giveaway version that has already integrated copyright, you just need to download and install as usual you can directly experience the copyrighted version of Vov Sticky Notes.
– The application has some main functions such as
Delete: Remove Sticker
new: Add new Sticker
Change the color of the Sticker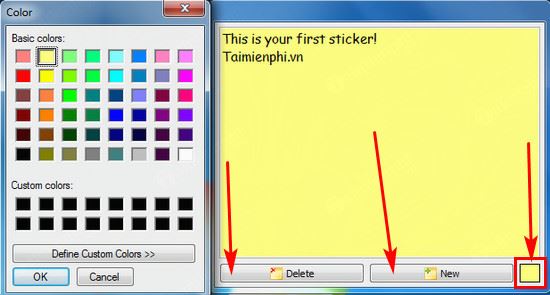 – The interface of software Vov Sticky Notes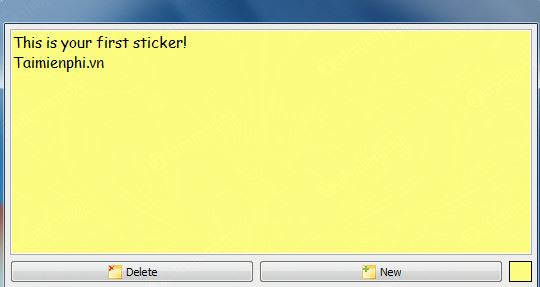 Note:
– This lifetime version for one computer,
– You will not be able to update the software, if you update you will lose the license version and return to the trial version.
Above is a free subscription guide to Vov Sticky Notes, a desktop note-taking application that helps you remember your important plans. In addition, you can also refer to note creation software that has been shared on the website of ElectrodealPro.
https://thuthuat.taimienphi.vn/giveaway-ban-quyen-mien-phi-vov-sticky-notes-ung-dung-tao-ghi-chu-tu-4-5-34735n.aspx
Evernote is a completely free software to create notes on Windows, you can refer to the application Evernote If you miss the opportunity to sign up for Vov Sticky Notes.
.