Copyright free registration TweakMaster Today to improve download speed from the Internet for your computer, easy to use, integrates many powerful features, you will surely surprise you with what it brings. TweakMaster currently has a promotion program for free copyright, register with ElectrodealPro through the article below.
Related posts
(Giveaway) Register PCBoost copyright, speed up PC
(Giveaway) Copyright GiliSoft RAMDisk for free, increasing the speed of accessing computer data from April 14 to April 16
(Giveaway) Ashampoo Internet Accelerator 3 copyright for free on May 27 – May 28
(Giveaway) Register for Auslogics BoostSpeed ​​license, speed up internet connection from 28/8 – 3/9
(Giveaway) Copyright for free BootRacer, speed up computer startup
Software TweakMaster provides users with a great Internet acceleration solution, supports maximum download speed from the Internet by intelligently tweaking specifications on Windows with lots of utilities. TweakMaster software is easy to use and does not require any computer knowledge.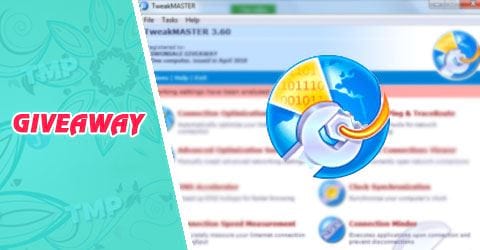 Registered for free TweakMASTER, a software that speeds up downloads from the Internet
TweakMaster software can improve and accelerate downloads on your computer with all types of connections such as dial-up, DSL, wired connection, Wifi. Not only regulating the settings on your computer, TweakMaster also includes the most advanced DNS acceleration feature. Use TweakMaster and you will be amazed at what this software offers you.
To own the TweakMASTER license you will need to spend an amount of money 16.95 $. However, currently the publisher Trisun Soft has a promotion program to give away a free copy of TweakMASTER for a lifetime when registering from April 26, 2018 – May 11, 2018Please quickly register for free TweakMASTER license today through the instructions below.
INSTRUCTIONS FOR REGISTRATION FOR FREE TweakMASTER
Attention

TweakMASTER license registration period ends at 15:00 on May 11, 2018
Step 1: You download TweakMASTER to your computer from the following link
– Download TweakMASTER
– Next up, guys COME IN to get the Giveaway Key
Step 2: Free license registration TweakMASTER
– After installing the software, a window to activate software copyright will appear, you click Enter Serial Number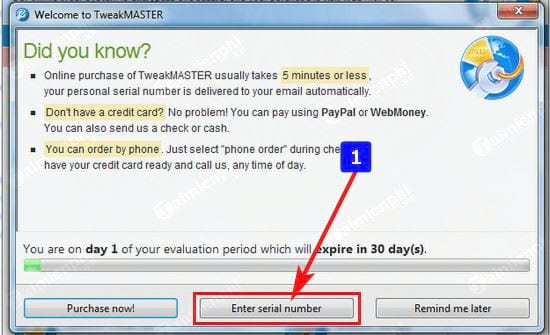 – You choose to tick Enter License Information then click next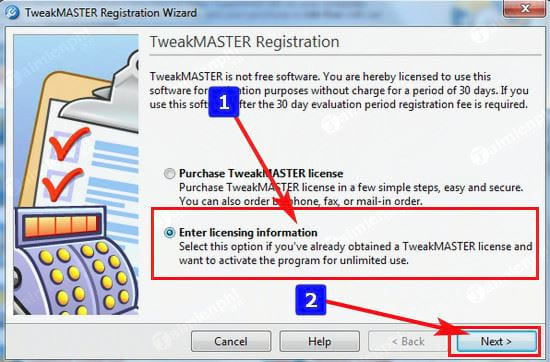 – You guys enter Name and License Key Take the above into the blank canvas and click next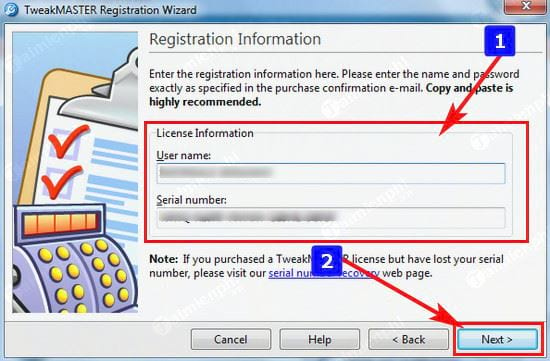 – You guys click Done to continue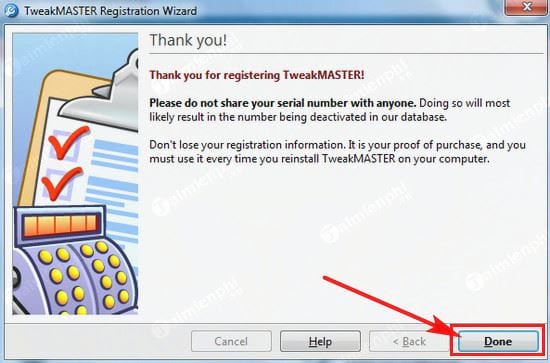 – Notification license for free TweakMASTER successful, you guys click Close to close the window and start using the software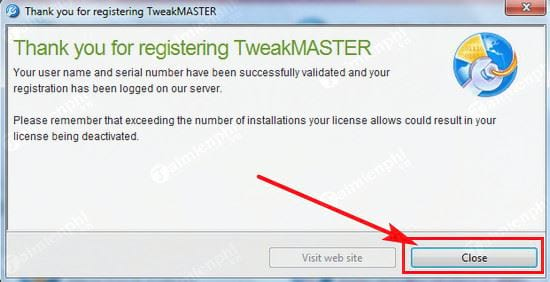 The interface of the software TweakMASTER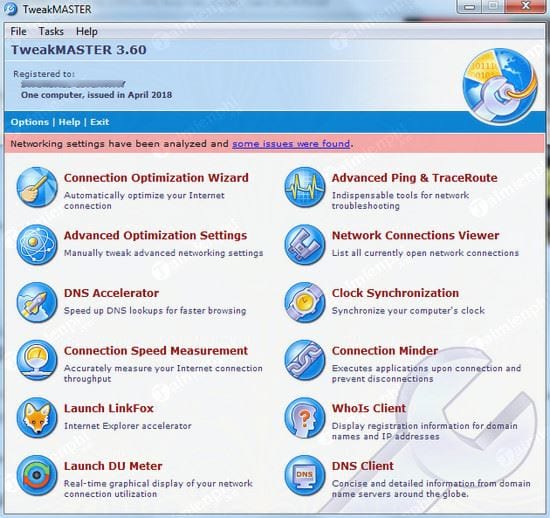 https://thuthuat.taimienphi.vn/giveaway-ban-quyen-mien-phi-tweakmaster-tang-toc-do-download-tu-internet-tu-26-4-34504n.aspx
Hopefully with the above article, you can easily register for free TweakMASTER license to improve your Internet speed. In addition, you can also refer to some download accelerator software from the Internet that ElectrodealPro share on our website. Referring to fast downloaders, we cannot help but mention IDM, surpassing other competitors, IDM has much faster file download speeds than when you let the browser default to download or use tools with the same feature.
.