Use copyrighted software HDR Project 3 with a special feature that allows users to edit photos but only specialize in HDR photos, allowing to create effects and process HDR image quality, turning ordinary photos into HDR photos quickly without using the professional software like Photoshop for editing or specialized photo editing software such as Lightroom.
Related posts
Get free HDR Projects 4 Professional worth $ 99
What is HDR photography?
Compare XDR vs HDR
Google Play adds HDR to movies
(Giveaway) Copyright for free Photomatix Essentials, unique photo editing from November 24 to November 26
Referring to professional photo editing software, it is indispensable to ignore lightroom, the # 1 photo editing software used by many designers as well as professional photographers. Although lightroom has a lot of features, and getting to the fullest is a problem for newbies. HDR Project 3 was born with the aim of helping users edit photos in a certain format, in terms of editing narrower than lightroom but specializing in an HDR array, especially when the trend of HDR photography is still very popular and is everyone interested.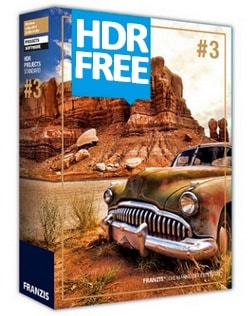 Copyright free HDR Project 3, HDR photo editing
If you want a beautiful photo, full of light, then HDR Project 3 is the best choice for you.
HDR Project 3 is currently priced up to $ 149.00 Enough to show its power, but you won't have to spend a penny to still own the free HDR Project 3 from date 31/10/2017 to date November 1, 2017 With the copyright code giveaway, just follow the following instructions of ElectrodealPro you will surely own a genuine giveaway code. 100% come from software.
Guide to activate copyright HDR Project 3 – HDR photo editing
Attention

Giveaway code HDR Project 3 time will end at 3pm on 11/01/2017
Step 1: Download the software HDR Project 3 here: HDR Project 3
Then press COME IN to proceed with the steps to receive the giveaway code.
Enter your Email and press Send.

Click Send to send the email address
Next, enter your Mail and password and press Send your free code now.

Sign in to your account
In case you do not have an account, press HERE to sign up for an account.
Press ICH BIN NEUKUNDE To start registering for an account, enter all the information and click Einstellung speichern
Note: This is a German website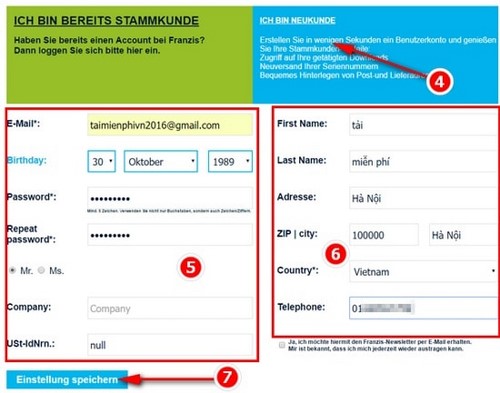 Sign up for an account if you don't have one
After registering for an account, go back and enter your account and password to receive the code, the code will be transferred after 1-3 minutes to your mailbox.

Giveaway code is sent to your mail
Step 2: Activate software copyright HDR Project 3 with giveaway code.
Install the software normally, in the first step the software will ask for ID and CODE, enter y but in the received mail.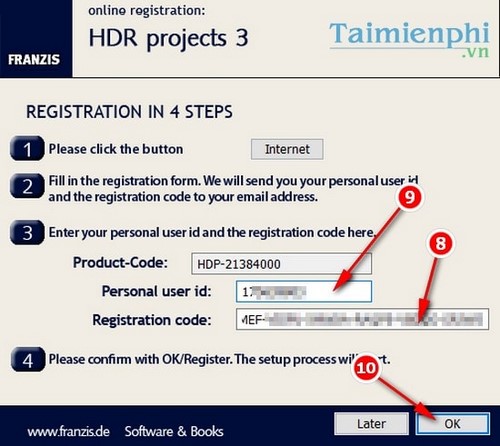 Enter the full ID times the code is in the mail
After the installation is complete, open the software and will have to re-enter the code again, enter giveaway code HDR Project 3 and then press Active now.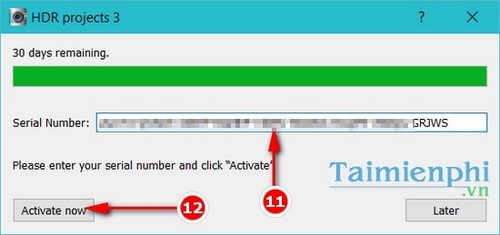 Enter the code again
And the last step, throw a photo in and edit it, with the royalty-free HDR Project 3 license, you have tons of great photo editing features and tools.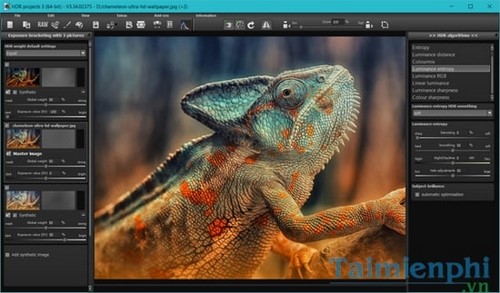 https://thuthuat.taimienphi.vn/giveaway-hdr-project-3-mien-phi-chinh-sua-anh-hdr-7090n.aspx
So ElectrodealPro instructed you how to register for HDR Project 3, a professional HDR image processing software. With the above software, hopefully you will get bright and beautiful pictures. In addition, you should also refer to the top best photo editing software 2016 today to choose more useful software for yourself!
.