Most of the programs that support computer screen recording and recording today force users to pay a small fee to use all its functions or watermark of the manufacturer. But with a free license ZD Screen Recorder – Record computer screen you no longer need to worry about this problem.
Related posts
(Giveaway) Copyright for free Apowersoft Screen Recorder Pro, record computer screen video from 6/6 – 8/6
(Giveaway) Install copyright Screen Recorder air for Mac, record the desktop from 18/8
(Giveaway) Copyright Readygo Screen Recorder, computer screen recording from 11/8
(Giveaway) Copyright Vov Screen Recorder for free, a useful screen recording tool
(Giveaway) Copyright Aiseesoft Screen Recorder, recording computer screen video from 31/8
Besides the popular computer screen recording software like today Bandicam or Camtasia Studio, ZD Screen Recorder is also highly appreciated for its lightweight, many quality features and very easy to use. In addition to the ability to record the computer screen, ZD Screen Recorder also allows you to insert webcam images, sound, you can record anything displayed on your computer screen. Currently, the live video streaming or live stream is becoming a prominent movement, capturing this trend, the ZD Screen Recorder team has also added powerful live video streaming. Current popular streaming services such as YouTube, Twitch, … With the free ZD Screen Recorder license, you can comfortably update and add valuable features in the future waiting for you to explore.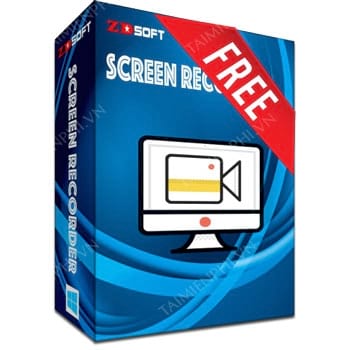 Normally, to own the ZD Screen Recorder license users will have to spend 39 $ But in the free ZD Screen Recorder license giveaway program, computer screen recording, you will be activated this wonderful software copyright without having to spend any cost. However, the show only runs from date 31/05 to date June 2 So hurry up and sign up for a free ZD Screen Recorder license.
Copyright free ZD Screen Recorder – Record computer screen
Step 1: Download the ZD Screen Recorder software here: Download ZD Screen Recorder
Step 2: Press next to start installing ZD Screen Recorder as usual.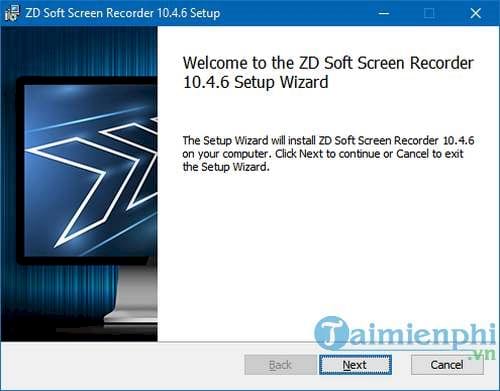 Step 3: After the installation is complete, open ZD Screen Recorder, in the shortcut bar of the program, click serrated icon.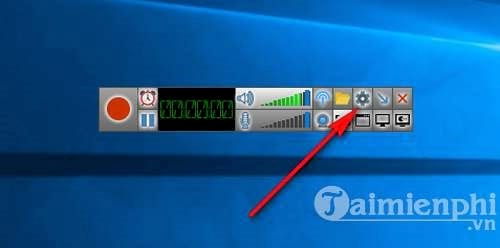 Step 4: Here, you will see that if you have not activated the ZD Screen Recorder license, the program will display watermark (stamp) of the publisher on the recorded screen recording video. Select item About to get started with the free ZD Screen Recorder license entry.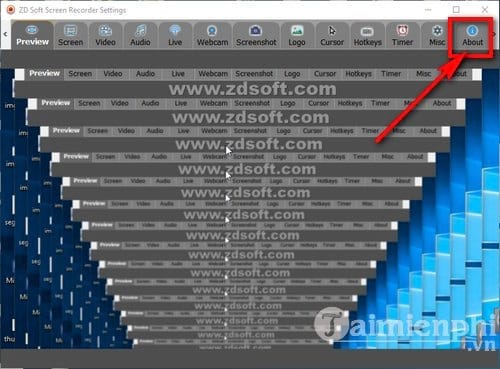 Step 5: Access address HERE to get the ZD Screen Recoder giveaway information then fill in the boxes Name, Email and Key corresponding. Then press Activate to activate the free license ZD Screen Recoder.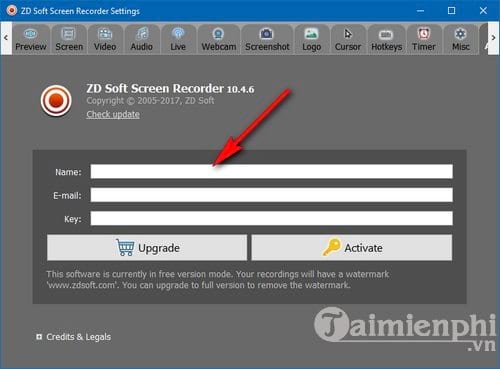 Step 6: When activated successfully, the software will display a notification dialog Activation successful!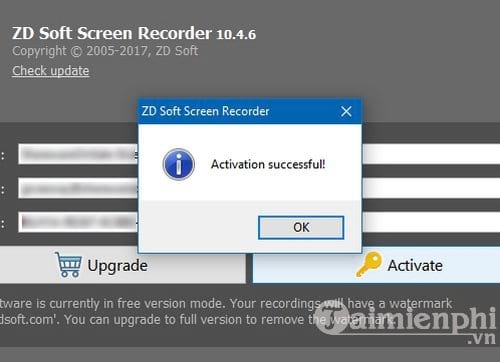 Once you've successfully activated the license of ZD Screen Recoder, you will no longer see it
manufacturer's watermark on your video too and all the cool features of the software are unlocked.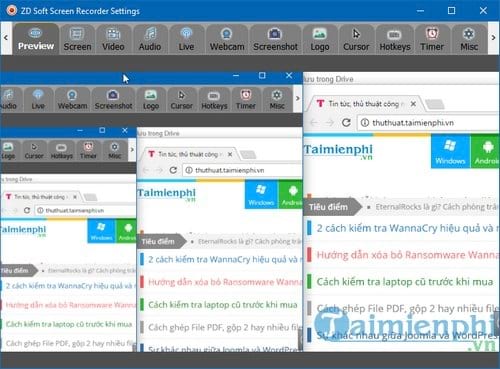 https://thuthuat.taimienphi.vn/giveaway-ban-quyen-mien-phi-zd-screen-recorder-ghi-lai-man-hinh-may-tinh-24500n.aspx
Through the free article ZD Screen Recorder – Record your computer screen, you can easily record your gaming and entertaining moments and stream or download videos to share with friends. mine. Not only that, you can also use this software to record video lectures and tutorials to help others more easily absorb.
.