Are you looking for a piece of software that will protect you from the dangers of the internet, storage devices, …? With the free license Trojan Killer – Remove malicious code on your computer, you can completely rest assured that your computer is protected with maximum safety from all dangers threatening your computer.
Related posts
(Giveaway) Copyright for free Loaris Trojan Remover, removing malicious code from July 26 – July 28
(Giveaway) Copyright for free MalwareFox, antivirus, malicious code on the computer
(Giveaway) Copyright Norton Security 2017 free, antivirus software, protect the computer
(Giveaway) Copyright Anvi Smart Defender, antivirus and comprehensive computer protection from April 21
(Giveaway) Copyright 6 months Norton AntiVirus 2014, professional antivirus on 9/8
Although not a choice in the list of the best antivirus software but with what that Trojan Killer Best of all, you can own Trojan Killer copyright for free, scanning and protecting your computer will become safer than ever without having to install anti-virus software.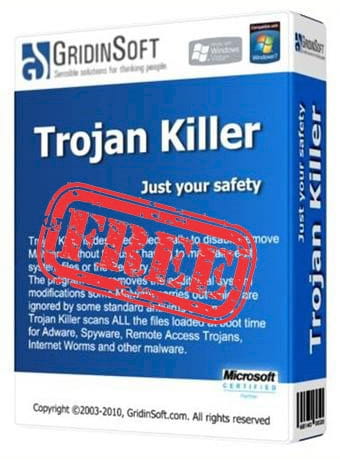 Trojan Killer is a fast, effective and reliable virus find and removal tool. With the free license of Trojan Killer, you always have priority to update the database about viruses, malware, trojans, … fully and comprehensively protect your computer. Usually, to own the copyright of this software the user will have to pay 23.95 $ but in Trojan Killer giveaway program that takes place from date June 1 come 14h day June 2 You can completely activate Trojan Killer license completely FREE!
Copyright Free Trojan Killer – Remove malicious code on the computer
Step 1: Download Trojan Killer, protect computer here: Download Trojan Killer
Step 2: Launch the setup program, you can choose between 2 options:
Setup to removable driver : install on an external storage device
Setup as standalone to this computer : install on computer
Select any storage area you want, then press Install to start installing like regular programs.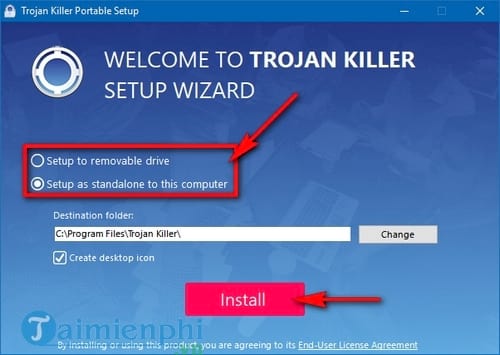 Step 3: After the installation is complete, launch the program. Now you will see Unregisterred above the window which means you have not registered Trojan Killer and are in trial version. For full feature support and database. Click the item Unregistered This is to activate Trojan Killer for free under the guidance of ElectrodealPro.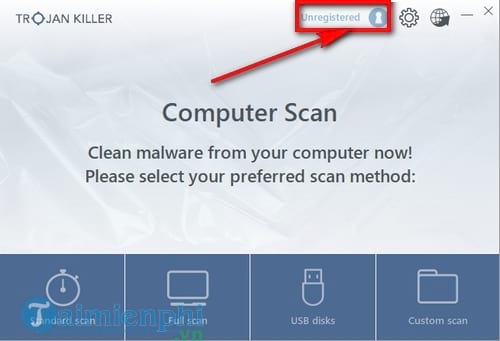 Step 4: On the next window, click HERE is in the phrase "if you already have a license, please activate Trojan Killer with your personal key here".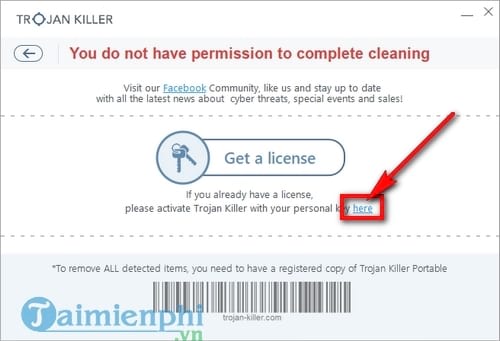 Step 5: Enter the license key of Trojan Killer that you can get HERE and press Activate Now! Then the program will pop up a message window to activate Trojan Killer successfully.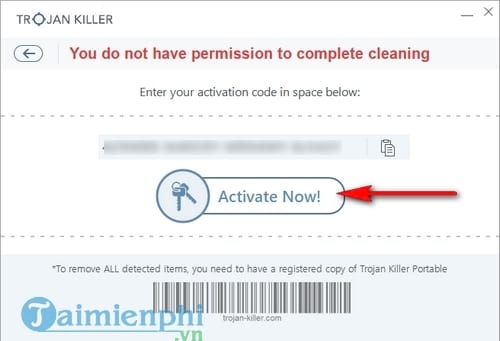 After activating the Trojan Killer license, you can fully scan and update the online database from the developer to ensure maximum safety for your computer.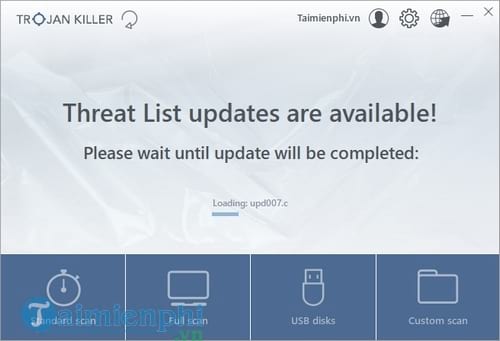 https://thuthuat.taimienphi.vn/giveaway-ban-quyen-mien-phi-trojan-killer-diet-ma-doc-tren-may-tinh-24540n.aspx
If you are late for this wonderful Trojan Killer free license program, do not worry because there are many free antivirus programs that also provide you with powerful and safe features like Avira Free Antivirus. . Please install on your computer an antivirus program like Avira Free Antivirus to become safer when using the computer offline. Good luck !
.