If your computer is storing a lot of important data, you will need the best data encryption, locking and file management software and SensiGuard is one of them. To make sure you can keep your data as safe as possible, this article will give you a license for free SensiGuard, which encrypts your data for maximum support.
Related posts
(Giveaway) abylon CRYPTDRIVE royalty-free, secure, encrypted
(Giveaway) Kryptel license for free, data security
Giveaway) Copyright USB Lock, usb security software from October 28
(Giveaway) Register Steganos Safe copyright, encrypt data from 20/6
(Giveaway) Steganos Privacy Suite 14 is royalty free, protects data when browsing the web
SensiGuard helps you control files, protect your data with documents such as documents, pictures and personal information stored on your computer. With strong file encryption from SensiGuard, you don't have to worry about your data getting leaked. Your credit card data, personal email, tax returns, photos and other personal files will remain safe and secure, and only you know.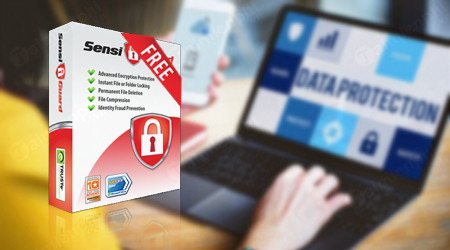 (Giveaway) Copyright free SensiGuard, encryption data security
You can set a folder password without software on Windows operating systems, but objects can still get in and interfere with your data through a few simple steps. But with the free SensiGuard license, your confidential data will be pushed to the maximum. Currently, you can completely get information to activate SensiGuard license for free $ 39 under the SensiGuard giveaway program taking place from the day October 23, 2017 to date October 24, 2017. The time of the show is very short so hurry up!
Copyright SensiGuard free, encrypting data security
Step 1: Download the latest version of SensiGuard here: Download SensiGuard
Step 2: Press next to install SensiGuard as normal software.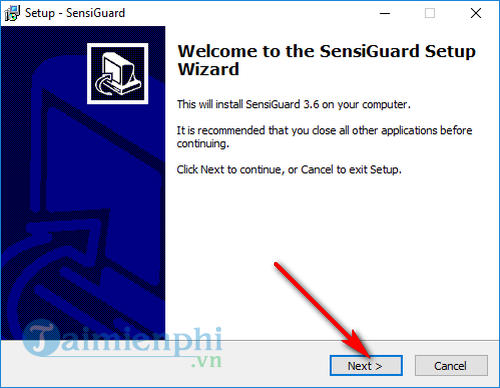 Step 3: After the installation is complete, launch the program. You will need to complete some of the software's initial setup operations.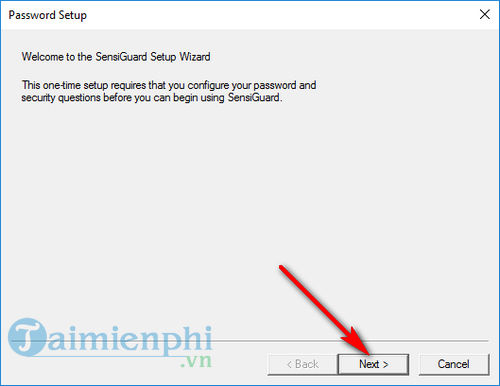 Step 4: When a window appears asking to enter software copyright information. Click on the item Enter my purchase confirmation code to proceed to activate SensiGuard for free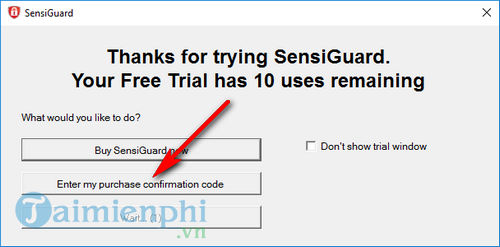 Step 5: You enter 2 information License key and Email according to the free SensiGuard copyright information provided HERE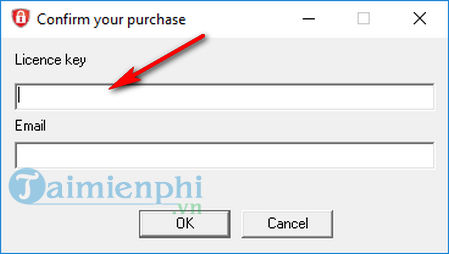 Step 6: When a notification window appears Thanks for your registration, now SensiGuard will be restated. means that you have registered SensiGuard successfully.

SensiGuard's interface, encrypts data confidentially after successfully activating the license SensiGuard.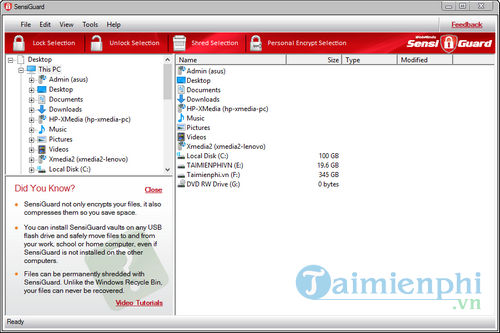 Above is the free copyright information SensiGuard, data security encryption that ElectrodealPro provided to you, offering the best data security solution for users with lots of data and information. important individuals.
https://thuthuat.taimienphi.vn/giveaway-ban-quyen-mien-phi-sensiguard-ma-hoa-bao-mat-du-lieu-28906n.aspx
In addition, you should also refer to tips, tips on personal data security to form a habit of keeping your system safe, through which your personal data and information are protected as much as possible. .
.