When you take any landscape, portrait, … from your phone or professional camera, you need post-processing to make your photos more brilliant and beautiful. that you want. Image processing will become simpler and easier with a royalty free Protomizer Pro, professional image processing.
Related posts
(Giveaway) Copyright for free Photomizer 2 Pro, optimizing images from March 26
(Giveaway) Copyright Free Photomizer Retro, photo editing from 29/9 – 1/10
(Giveaway) Copyright for free Photomizer Scan 2, 2/7 image optimization
(Giveaway) DxO Optics Pro 6 Elite, professional image management and processing
(Giveaway) Get copyright of DxO Optics Pro 7 Elite, professionally edit and manage photos from 5/7 – 31/7
To process snapshots, users will often think of powerful software such as Lightroom CC of Adobe or the leading software in top photo editing software current best. But most of these software are for a fee that is not cheap. So, a free license Photomizer Pro will give you the best features to edit photos without any cost.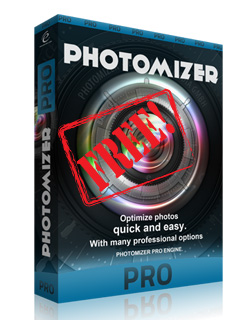 Photomizer Pro is a professional photo editing and processing software with countless tools for you to make your photos more sparkling and magical. The software helps to enhance the brightness, darkness, adjust hue, increase contrast, and neutralize colors for the image. Even, Photomizer Pro also allows users to "save" the ugly error snapshot becomes more perfect. Features professional image processing but not too difficult to use Photomizer Pro. To own these features, you can register for the free Photomizer Pro license right under the valuable Photomizer Pro giveaway program. $ 59.99 takes place from date September 8, 2017 to date September 10, 2017. Hurry up your hand!
Copyright free Photomizer Pro, professional image processing
To be licensed for Photomizer Pro without losing any money, follow the instructions below.
Step 1: Download and install Photomizer Pro HERE
Step 2: After the installation is complete, you will receive a dialog box to register software copyright information. Proceed to enter the information correctly in the window included First name (surname), Last name (name) and Email Address (email address) then press Request serial number.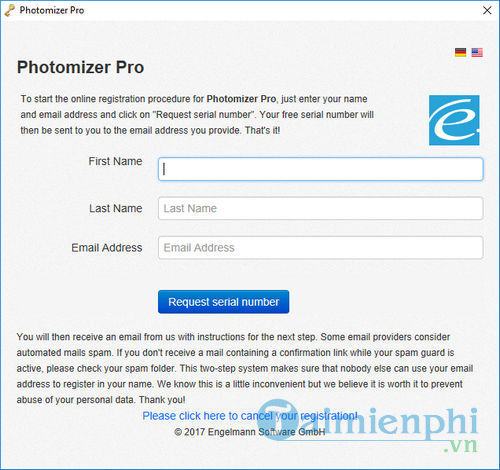 Step 3: You will receive the message shown below once your information has been accepted. Press Please click here to close this window! to close this window.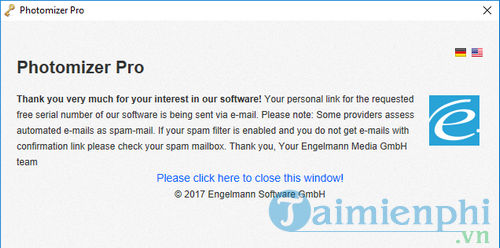 Step 4: Access your email, check the Inbox, Spam, … to see if the developer has sent email to provide the Photomizer Pro registration code. Click on the link in the email and you will be redirected to a page displaying the copyright code. Proceed to copy the copyright code in the section Your serial number.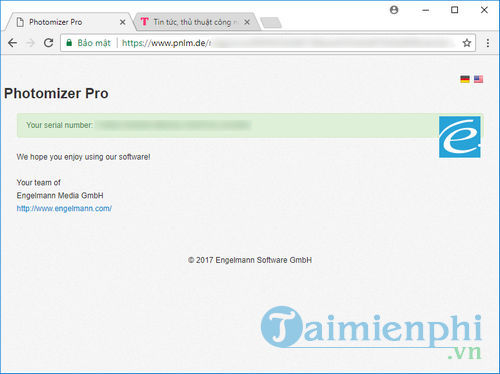 Step 5: Launch Photomizer Pro, where you paste the copyright code that you copied above into the box below. License Key then press Check license key to activate Photomizer Pro.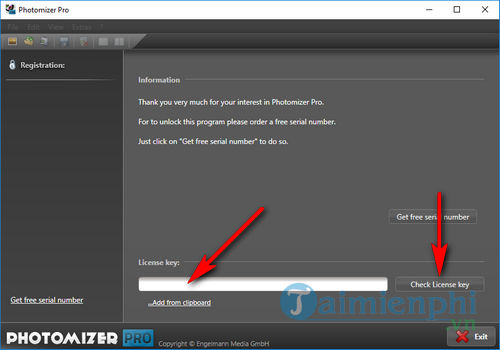 Step 6: Dialog box The programs has successfully registered. is displayed when you have successfully activated your free license Photomizer Pro.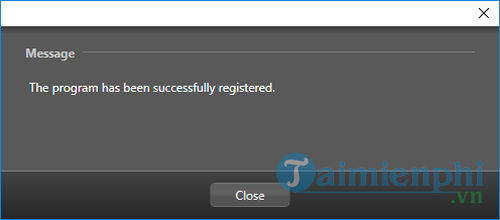 The main interface of Photomizer Pro with many powerful features and tools.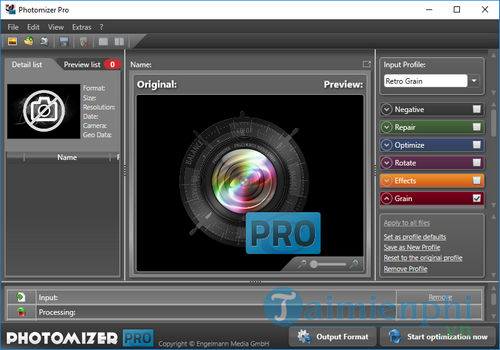 https://thuthuat.taimienphi.vn/giveaway-ban-quyen-mien-phi-photomizer-pro-xu-ly-anh-chuyen-nghiep-26467n.aspx
Above is the copyright registration guide for free Photomizer Pro, professional image processing is very valuable. However, the Photomizer Pro giveaway is only available for a short time, so if you do not register the software in time, you still have the option Editing and editing images with PhotoScape A fairly powerful freeware that many people use to replace paid software.
.