With its outstanding features, ScanPapyrus will make scanning your documents quick, easy and completely automatic, let's register for a free license with ElectrodealPro. ScanPapyrus, Scan documents with many formats right from today, March 19th.
Related posts
(Giveaway) Copyright for free Photomizer Scan 2, 2/7 image optimization
(Giveaway) Copyright free SmartOCR Pro, convert text
(Giveaway) Copyright for free 4WinKey, recover Windows account password
(Giveaway) Copyright free Sticky Password Premium, password manager, password
(Giveaway) Copyright free PC Trek Advanced Password Recovery Suite, supports professional password recovery
ScanPapyrus allows you to easily scan any document, book, magazine or letterhead file and save them in popular PC file formats such as PDF, DjVu, TIFF, Microsoft Word or various graphics files. Automatic scan mode on software will help you work faster and more efficiently. ScanPapyrus uses an intelligent algorithm that helps it detect and divide a book into two separate pages. In addition, ScanPapyrus also possesses other outstanding features. Isn't it easy to scan documents?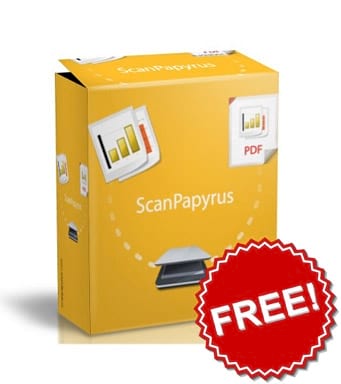 Choosing out a document scanning software becomes really difficult when most of the tools today do not fully support powerful features. Normally, to scan documents, users often choose to scan documents with Google Drive quite useful but in terms of functionality document scanning using Google Drive not equal to ScanPapyrus, because this software is somewhat more functional and useful.
To own the ScanPapyrus license you will need to spend a sum of money $ 39.95. However, currently the publisher Black Parrot Software has a promotion to donate the free copy of ScanPapyrus from March 19, 2018 – March 20, 2018Please quickly register for free with the instructions below.
Attention

– Mouse and key Recorder license registration time ends on 16h day March 20, 2018
Free registration guide ScanPapyrus
Step 1: Download ScanPapyrus here: Download ScanPapyrus Giveaway
– Next to the COME IN to get the Giveaway code
Step 2: After the installation is complete, you will probably get a dialog to activate the free ScanPapyrus license. If you do not receive any notification, click on the option Information then choose Activate ScanPapyrus.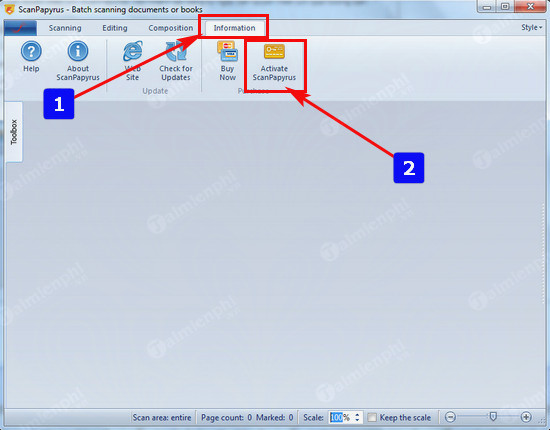 Step 3: Proceed to activate ScanPapyrus according to the ScanPapyrus giveaway copyright information with the Giveaway code obtained above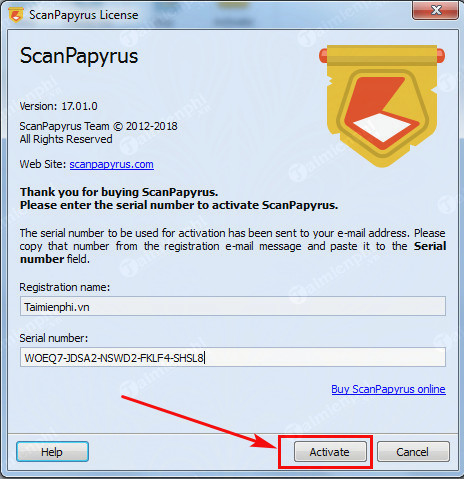 Step 4: Upon successful activation, you will receive a message with a message The registration successful! appears in the corner of the computer screen right after that.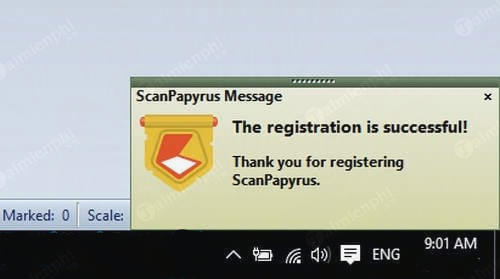 With the free ScanPapyrus license, you will get all the powerful features of the program, making scanning your documents faster and more efficient.
If you are late with the ScanPapyrus giveaway program, do not worry, you can download Advanced Scan to PDF Free is also very powerful and many unique features help you quickly get the job done. Advanced Scan to PDF Support scanning documents to PDF format, making sharing documents on the internet easier.
To edit documents after scanned, users can download OCR software to help edit scanned documents effectively on computer, with Top 5 OCR software edit scan dataYou will choose the software that suits you best.
Currently, users can not only scan on the computer but even on the phone, this function has been supported, with the emergence of many applications, scanning documents on the phone is no longer a thing. As difficult as before, see how Scan documents on the phone lines such as iPhone, Samsung Galaxy … to successfully perform by yourself.
https://thuthuat.taimienphi.vn/giveaway-ban-quyen-mien-phi-scanpapyrus-scan-tai-lieu-tu-nhieu-dinh-dang-24662n.aspx
Application Dropbox On the iPhone in addition to storing data, users can also scan their documents right on the Dropbox interface, don't you believe? tutorials Document scanning on Dropbox for iPhone will make you believe instantly.
.