Register for free Photomizer 2 Pro license today, March 26 to use the copyrighted version with full of functions of professional image editing and design, quickly and easily, with ElectrodealPro Learn about how to register for free Photomizer 2 Pro, optimize images through the article below.
Related posts
(Giveaway) Copyright for free Photomizer Scan 2, 2/7 image optimization
(Giveaway) Copyright Free Photomizer Retro, photo editing from 29/9 – 1/10
(Giveaway) Copyright free Photomizer Pro, professional image processing
(Giveaway) SuperEasy SpeedUp 2 license for free, speed up the system from 13/2 to 15/2
(Giveaway) Copyright Glary Utilities Pro free, optimize the system from 27/2
Photomizer 2 Pro Support for optimizing images, editing photos in the easiest way. With Photomizer 2 Pro, low-contrast, blurry photos. Colors are not balanced, too light, too dark … are optimized for the most comprehensive photo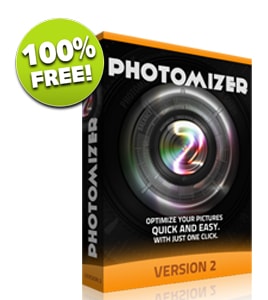 Register for free copyright Photomizer 2 Pro, Giveaway Photomizer 2 Pro
Photomizer 2 Pro software helps you to retouch photos so that it is the most natural way, unlike an artificial photo. Photomizer 2 Pro software automatically corrects your images with just one simple mouse click
To own the copyrighted version of Photomizer 2 Pro you will have to pay the cost $ 59.99. However, the publisher Engelmann is having a free copyright promotion Photomizer 2 Pro, download, install and register for free from March 26, 2018 to March 27, 2018, you will be able to own the copyrighted version of Photomizer 2 Pro without spending any money. any fee.
How to register copyright Photomizer 2 Pro
Attention

Photomizer 2 PRO license registration period will end at 16:00 on March 27, 2018
Step 1: You download the software Photomizer 2 Giveaway to my computer
Step 2: Install and license Photomizer 2 Pro
After installing Photomizer 2 Pro is complete, a window appears, enter your first and last name, Email (in use) -> Select Request serial number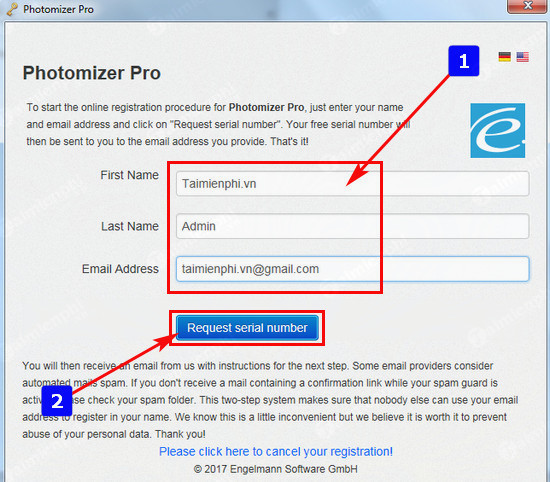 At the next window, you will receive the Giveaway Code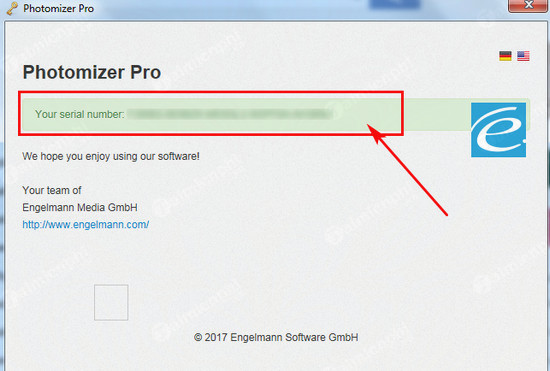 – You copy this Serial code, and close the window.
Restart the program, you will receive a notice asking for copyright registration
Enter Giveaway Code in the box License key -> Select Check License key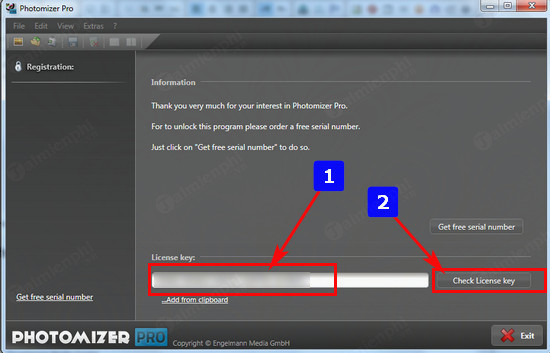 Photomizer 2 Pro free copyright registration panel is successful, you click Close to close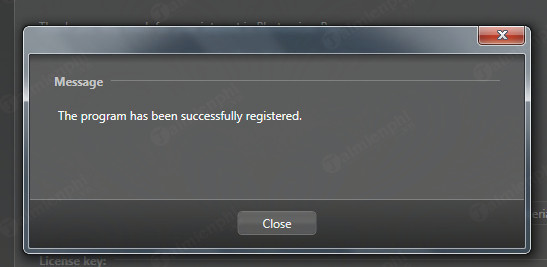 Photomizer Pro 2 program interface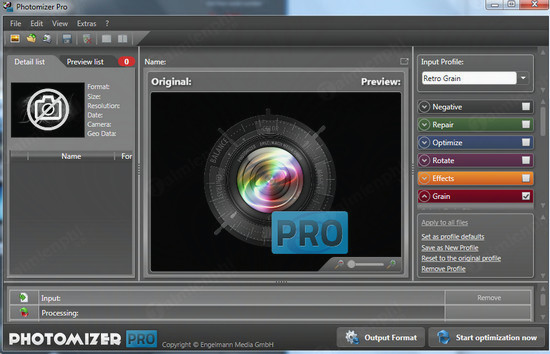 Giveaway Photomizer 2 Pro – Copyright for free Photomizer 2 Pro
Install copyright Photomizer 2 Pro helps you get high-quality photos that are not large in size. You can share on social networking sites simply and quickly
https://thuthuat.taimienphi.vn/giveaway-photomizer-2-se-mien-phi-toi-uu-hinh-anh-447n.aspx
Currently, there are many free software to support image editing that ElectrodealPro has shared with you like software. GIMP, or software ACDSee Free, you can refer to these more software for your photo editing work.
.