Using file management tools will help you organize and arrange data in a more reasonable way, thereby doing work on your computer more smoothly. With the software license oMega Commander, file manager, folder computer, you can simplify the arrangement and management of files and folders on your computer.
Related posts
(Giveaway) Copyright Ashampoo Photo Commander 14 for free, photo editing from 11/22 – 11/28
(Giveaway) Copyright Ashampoo Photo Commander 15 for free, professional photo editing software from 23/4
Epic Games Store gives free DLC Borderlands 2, Commander Lilith DLC
(Giveaway) Register copyright Ashampoo Photo Optimizer 2016, photo editing from 6/5
How to rename multiple files at the same time with Total Commander
oMega Commander is a powerful folder and file management software with many basic and advanced features so that users can execute commands to files faster and customize them. The layout and toolbars of the software are streamlined with an intuitive interface. OMega Commander software has the features of creating, copying, moving, deleting, and deleting irreversible data safely. Besides, oMega Commander also supports users to manage and store files easily through cloud services. Using oMega Commander is one of the best ways to manage files on your computer.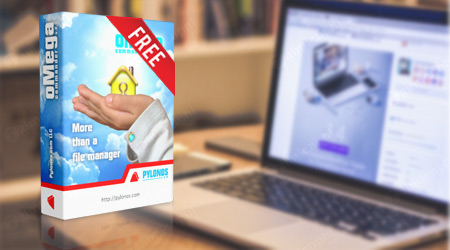 Right now, you can get a valuable free oMega Commander software license $ 10 according to the oMega Commander giveaway program taking place from the day October 13, 2017 to date October 15, 2017. Be quick to own yourself one of the best computer data, folder, and data management software available today.
Copyright free oMega Commander, file manager, computer directory
Step 1: Download the latest version of oMega Commander here: Download oMega Commander
Step 2: Press next to proceed with installing oMega Commander like normal software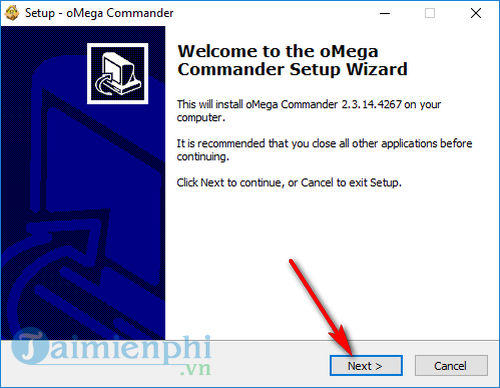 Step 3: After the installation is complete, launch the program. You will need to set up the initial configuration steps for the software.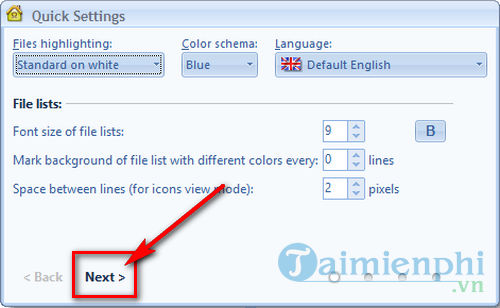 Step 4: Back to the main interface of oMega Commander, click house icon in the upper left corner of the application window select Register oMega to start license activation oMega Commander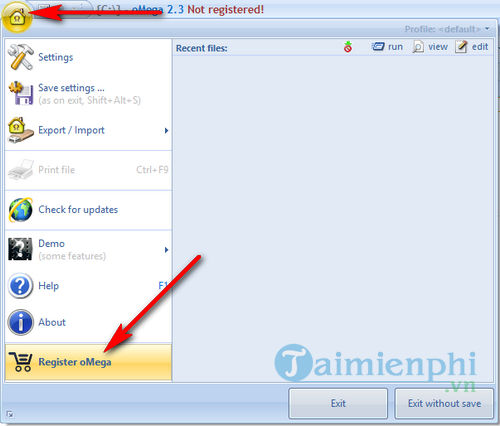 Step 5: Enter the license information for the free oMega Commander in two categories Name and License that you get HERE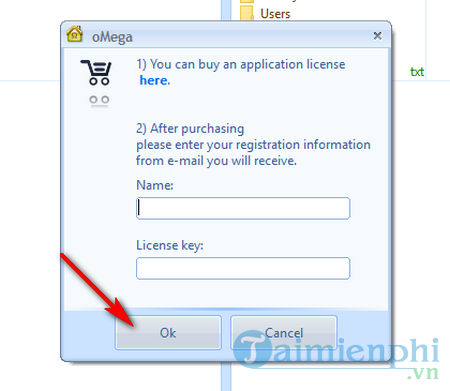 Step 6: After registering oMega Commander license successfully, you will receive a notification dialog Successfully registered!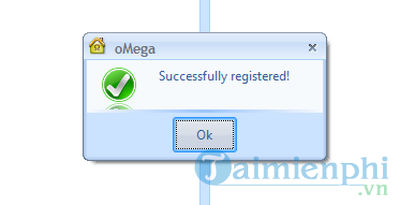 The main interface of the software after licensing for free oMega Commander with a simple interface, intuitive and many powerful support tools.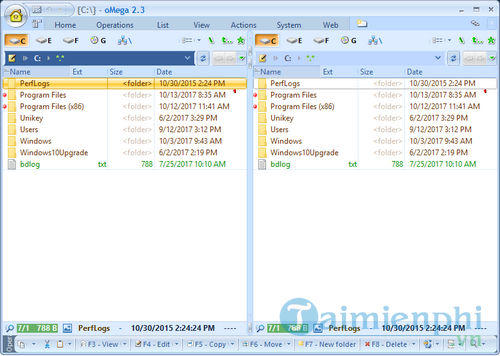 Above ElectrodealPro has provided you with free copyright oMega Commander, a great tool to manage folders, files on your computer.
https://thuthuat.taimienphi.vn/giveaway-ban-quyen-mien-phi-omega-commander-quan-ly-tep-tin-thu-muc-may-tinh-28826n.aspx
You can manage data on your computer with countless good software, but if you want to manage data on Android phones, it's completely different. Not as many functions as on a computer, but you can still manage Android data with File Manager with basic features, helping users to control files as well as manage the storage on the device. more rational.
.