AVG currently has a free copyrighted program AVG Internet Security 2018, a quite famous anti-virus software in the world, register today so that your computer is always fully protected every time you access the Internet, please follow the article copyright registration free AVG Internet Security 2018 fees below by ElectrodealPro.
Related posts
(Giveaway) AVG Antivirus Pro 2014 is free, copyright 1 year
(Giveaway) AVG Internet Security 2014 free, copyright 1 year on 5/6
(Giveaway) Register for 1 year copyright of AVG Internet Security 2015, antivirus, internet security from 23/9
AVG PC TuneUp, PC cleaning and repair software
(Giveaway) Quickly get the copyright for the 6 best antivirus software today from July 21
AVG Internet Security 2018 software supports virus removal, malware, spyware, spam … during the user's internet access. AVG Internet Security 2018 is a 2nd firewall to help your computer system be completely safe.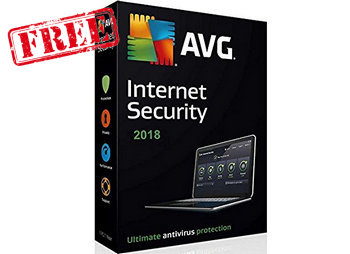 Register software copyrighted AVG Internet Security 2018 100% free
Some key features of AVG Internet Security 2018
– Remove viruses, block viruses, spyware, spam …
Detect and remove malicious links
– Warning of malicious email, block spam when accessing email
– Block downloads containing malicious files
– Secure shopping information
Copyright AVG Internet Security 2018 is valid to come $ 69.99. Install it today April 6, 2018, you will own the license AVG Internet Security 2016 without losing a single fee. If you have not registered, you can also download and install many other free anti-virus software such as Avira Free or AVG Free. Inside, Avira 24/24 support to help you protect computers and data professionally and safely.
How to register copyright AVG Internet Security 2018
Attention

Registration period for AVG Internet Security 2018 copyright can end at any time without notice
Online installation file, during the installation process, the computer and laptop need an internet connection
Step 1: Download session of AVG Internet Security
– You COME IN to receive the Giveaway code activation code
Step 2: Install and license the program
– You proceed to install AVG Internet Security 2018 as usual, during the installation it will take a little time due to the download of software data.
– After installing AVG Internet Security 2018, click on My AVG and choose My Subcription to proceed with copyright activation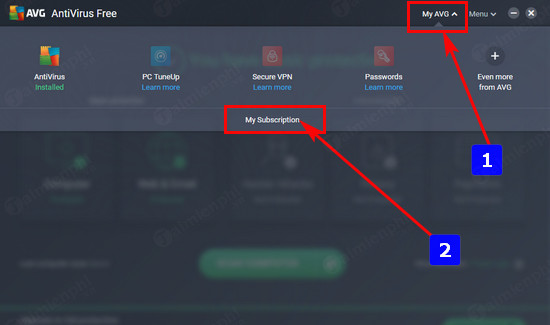 – You choose Enter your license number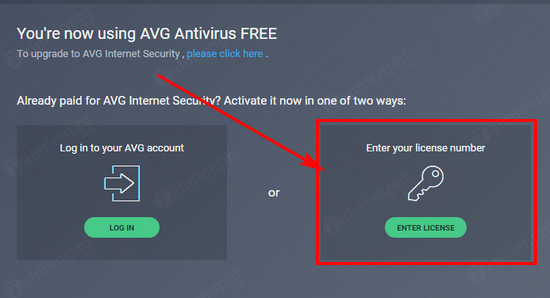 – You enter the Giveaway code taken above into the code box and click Enter License to activate the AVG Internet Security 2018 license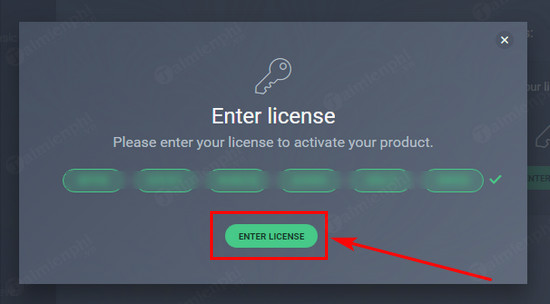 – AVG will automatically update the free version to AVG Internet Security version, wait a few minutes for the update process to be completed.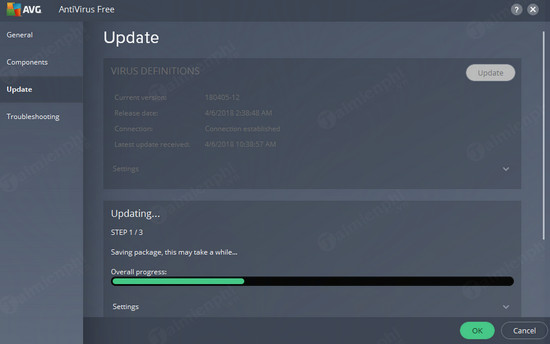 – You restart your computer to update the application, or you can restart it later as you wish. However, a restart is required, you should save your work and restart your computer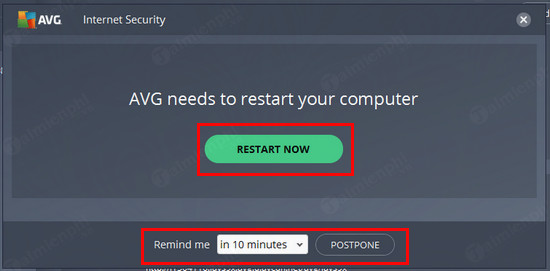 – You can see that AVG Internet Security 2018 has been successfully licensed and its expiry date is 1 year.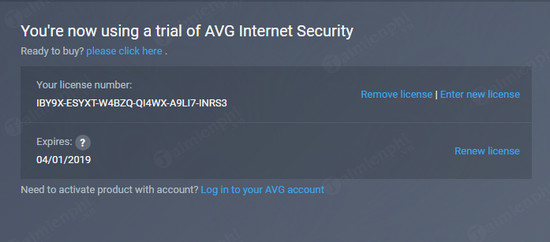 Interface of AVG Internet Security 2018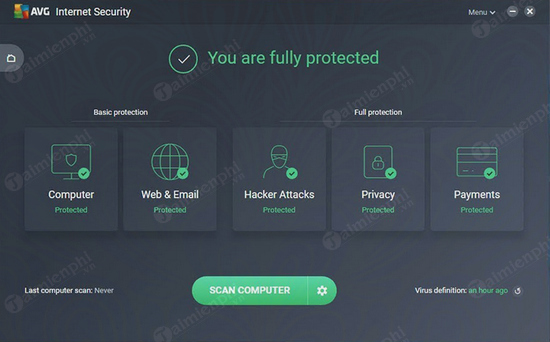 With the 1-year license of AVG Internet Security 2018, you will confidently surf the web without worrying about your computer being infected with viruses or spyware. Also, you can explore Top antivirus software 2018 Best to see which shows are in here.
https://thuthuat.taimienphi.vn/giveaway-avg-internet-security-2016-mien-phi-diet-virus-online-5461n.aspx
And also in case you miss the 1-year license registration appointment with AVG software, do not be sad because there are many similar software features that can replace that you should try like Avast Free Antivirus. You absolutely can antivirus with Avast get out of your computer quickly and safely.
.