Most of the recording software on computers today is quite simple, and not functional enough to meet the needs of users. If you are in need of a professional recording software that is completely free Cool Record Edit Pro will do it for you, with the free license registration and full activation of the features will not let you down.
Related posts
How to install Auto Tune in Cool Edit Pro
(Giveaway) Copyright free Text Edit Plus, text editing software
(Giveaway) Copyright GiliSoft Video Recorder free, record desktop screen
(Giveaway) Copyright for free Leawo Music Recorder, professional recording
(Giveaway) Get free GiliSoft Audio Recorder Pro license, high quality recording
As mentioned above, there are a lot of software on the market recording on the computer Completely free like Free Sound Recorder or Audacity but probably only Free Sound Recorder is the most perfect recording. However, if compared to a copyrighted software like Cool Record Edit Pro is probably a bit lame because with a copyrighted software like Cool Record Edit Pro will show you the 1-in-1 utility. Come on.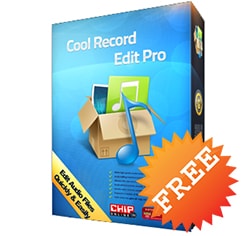 Giveaway – Cool Record Edit Pro copyright 2016
Cool Record Edit Pro not only allows users to record but also can directly open other popular music formats such as MP3 for quick editing with an easy-to-understand intuitive interface.
Cool Record Edit Pro is currently on sale for a price $ 29.95 But you won't have to spend a penny when you read and follow this tutorial from July 18, 2016 to July 20, 2016 with genuine copyright code giveaway from Cool Record Edit Pro offline.
Registration guide copyright Cool Record Edit Pro
Attention

Giveaway code time Cool Record Edit Pro will end at 15:00 on July 18, 2016
Step 1: First, you must download the latest Cool Record Edit Pro version here: Cool Record Edit Pro.
Then Click COME IN to get a license for free
Step 2: Install and activate copyright Cool Record Edit Pro.
After the installation is complete, the software will ask you to enter the giveaway code to activate, enter exactly what you received above.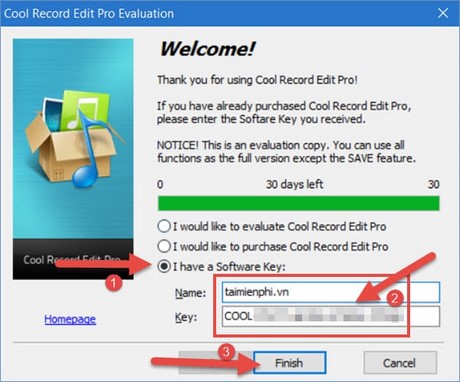 Click Finish to activate Cool Edit Pro
When the message "Thanks for suppoting" is displayed, you have activated it.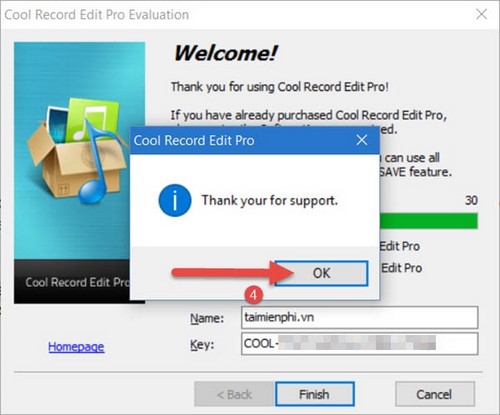 Finally, use Cool Record Edit Pro software to record and edit any music file as you like.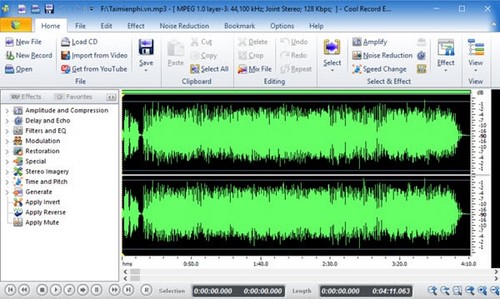 Above, ElectrodealPro instructed you how to activate the copyright of Cool Record Edit Pro software for most professional sound editing on the computer that you should use. with Cool Record Edit Pro definitely deserves a place on your computer. In addition, with the current popular demand for mobile phones, if you need a good and free ringtone cutter software, ElectrodealPro would also recommend to you top 5 string cutting software popular on computer.
https://thuthuat.taimienphi.vn/giveaway-cool-record-edit-mien-phi-ghi-am-tren-may-tinh-7462n.aspx
And one more tips for readers should know when you do not have time to install the recording software on your computer, please follow our following way to be able to recording on a computer without software Please.
.