Owning the copyright for the software from the famous publisher Autodesk Inc. You will have the opportunity to use copyrighted well-known software used by leading experts today AutoCAD, Fusion 360, 3ds Max, A360, 3ds Max Design, Maya … when registering to receive copyright from today
Related posts
(Giveaway) Copyright Undelete 360 ​​Professional, data recovery from 7/11
How to restore AutoCAD files, get back drawings
Instructions to get free racing game GRID Autosport worth $ 39.99
2 How to watch 360 video on Windows 10
Instructions for downloading Autodesk AutoCAD v2019.0.1 ISO, x86 / x64 version
With the desire to bring students, students and all teachers around the world in the design disciplines the most favorable conditions. Software development company Autodesk Inc has decided to give the license to use up to 3 years for all users to love and use the software developed by the company. Accordingly, all the famous softwares like AutoCAD, 3ds Max, Fusion 360, A360, 3ds Max Design, Maya … will be licensed for 3 years without spending any money

Prepare

– Email: No reference email How to create Gmail
Steps to register for software copyright from Autodesk Inc. development company
Step 1: You guys come in Here to see a list of software included in the 3-year free license program
Step 2: Select the software you want to register to receive copyright
There are a lot of software that are royalty-free, we will choose AutoCAD, the rest of the software do the same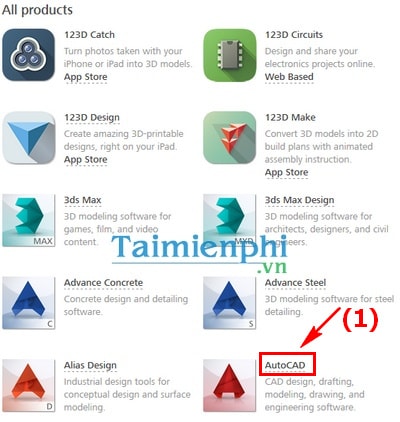 At the next window
– If you already have an account, click SIGN IN (Select 2) and follow Step 3
– If not, then click CREATE ACCOUNT (Select 3) and see how Create an Autodesk account, then move on Step 3

Step 3: After logging into the system, you enter information about the machine system and AutoCAD version you want to install
– Section 2.) Select the free software you want.
+ Choose Your Vesion: Select the version of AutoCAD you want to install, here I choose the version AutoCAD 2015
+ Language: Select language, here I choose English
+ Operating system: Choose your operating system (32 or 64bit depending on your device)
– Section 3.) Review and download.
You read the terms of copyright and installation, because this is an English language, if you do not understand, you should use the Google Translate Tool to assist with translation.
Then you click INSTALL NOW and perform the AutoCAD software installation as usual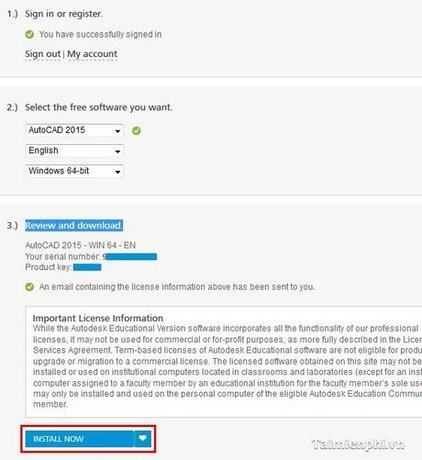 Select version, configure AutoCAD FREE settings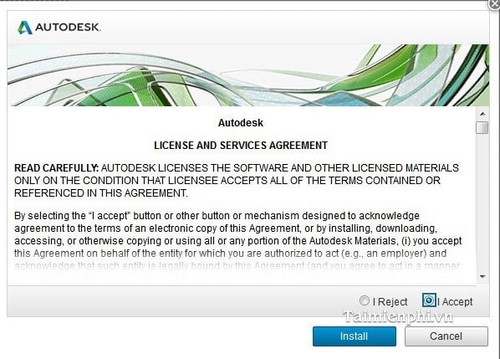 Install AutoCAD FREE
Attention:

If you happen to have the case that the website does not allow to download the Autodesk AutoCAD 2015 installation file, you can download and install the application. Ultrasurf or Hotspot Shield to support downloading the software

After downloading the installation file, you run the installation file with the following interface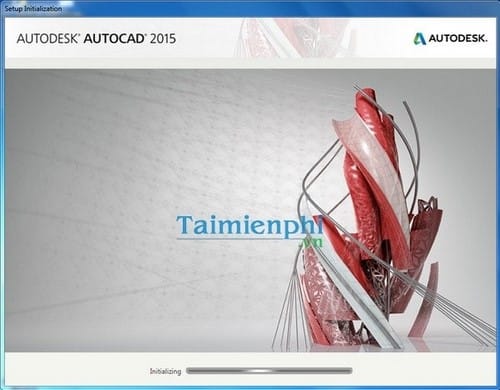 Next, you choose Install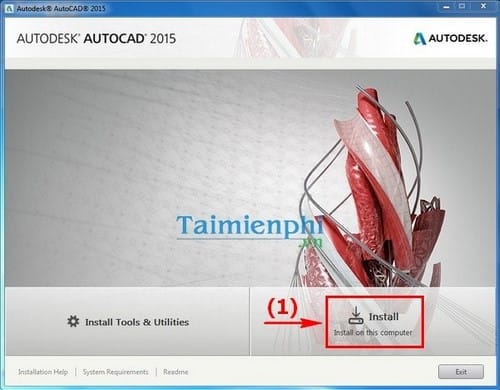 In the next installation window, check the option Autodesk AutoCad 2015 (You can also click to install Autodesk 360)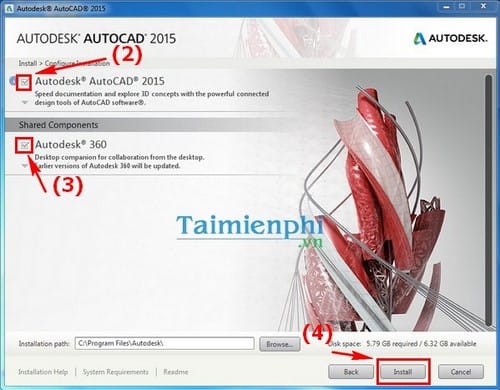 After that, the program will be automatically installed on your computer (depending on the speed of the internet connection, the installation process will take place long or slowly). You guys wait a few minutes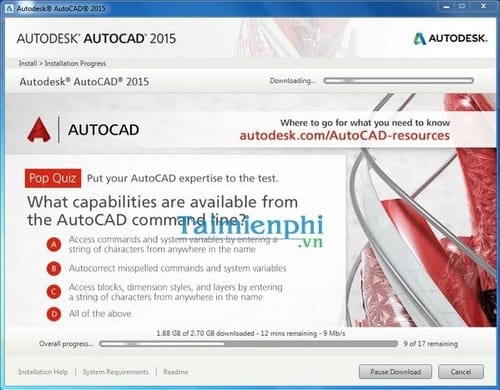 Finish the installation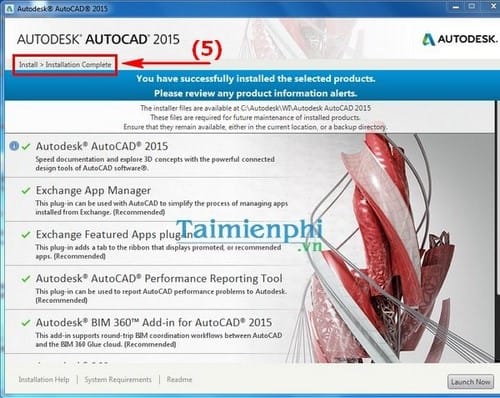 Start the program, the program will take a few minutes to start up for the first time, do not be impatient.
After the program started to finish, a window of registration required copyright appears, you choose Activate
Attention:

Because the license key – or your Serial Number has been integrated into the download and installation process, after selecting Acativate, the program will be activated. You can check your Serial Number parameters after a successful installation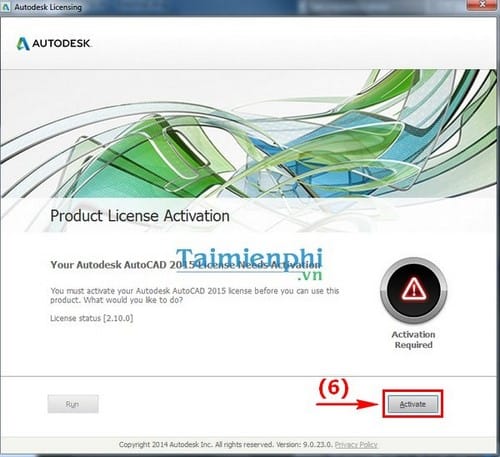 Finally, you choose Finish to finish the installation and license registration process Autodesk AutoCAD 2015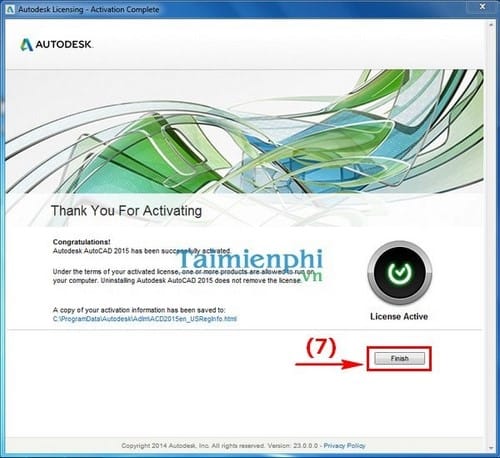 Parameter Serial Number (In About Autodesk AutoCAD 2015)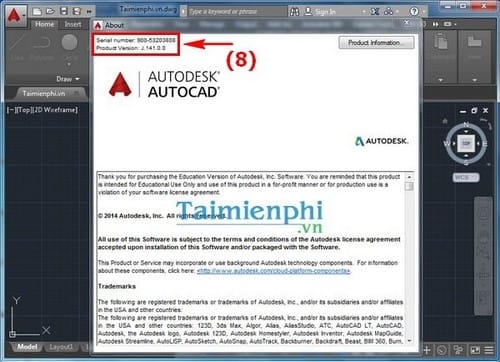 Program interface after successful installation and copyright registration!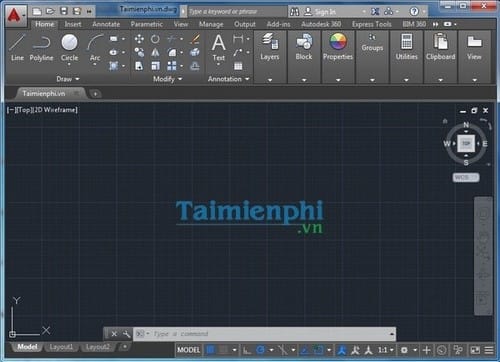 Attention:

– Time to install quickly or slowly depends on the computer configuration and the speed of your network connection
– Currently, I do not know when this copyright donation program ends, so if you want to own it, install it early or share it with your friends, then share it soon before the AutoCAD license ends
https://thuthuat.taimienphi.vn/giveaway-ban-quyen-autocad-3-nam-1820n.aspx
Thus, with the basic registration and installation steps, you have in hand a software license with a period of up to 3 years, helping you to design, as well as use in other jobs. each other effectively and professionally
.